Brave Women Fight Off Masked Robber Who Tries To Steal Shop Till
27 July 2017, 16:46 | Updated: 27 July 2017, 17:08
A masked robber who raided a convenience store in Birmingham met his match when he was tackled by two female staff members.
Tyrone Dorsett, 34, carried out a number of knifepoint robberies in the Birmingham area.
However, during this particular raid he was tackled by two workers, one of whom fought him off with a pole.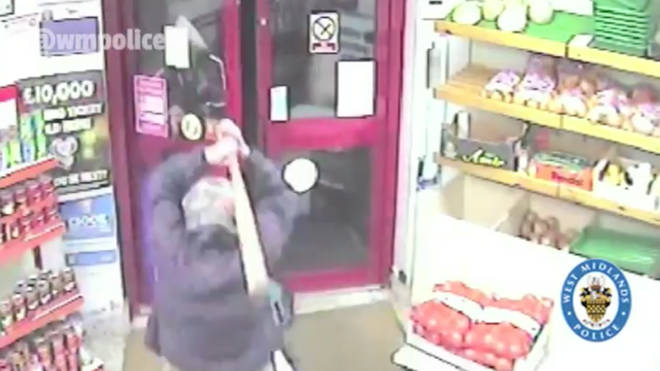 Dorsett did manage to make off with the till, but West Midlands Police later caught him after finding DNA on a discarded beer can he had been swigging before the robbery.
He went on to admit a total of 15 robberies and one count of assault with intent to rob at Birmingham Crown Court and has been jailed for 12 years.
You can watch the CCTV from inside the shop above.