CCTV: Thief Swipes Charity Tin While Shop Worker Helps Customer
6 December 2017, 13:21 | Updated: 17 January 2018, 16:22
This is the shocking moment a thief stole a charity tin from a shop counter.
The man can be seen loitering by the till while the store manager is helping a customer.
He is seen checking the tin and then moving it before taking it.
In the blink of an eye he slips the blue charity box inside his jacket and walked off.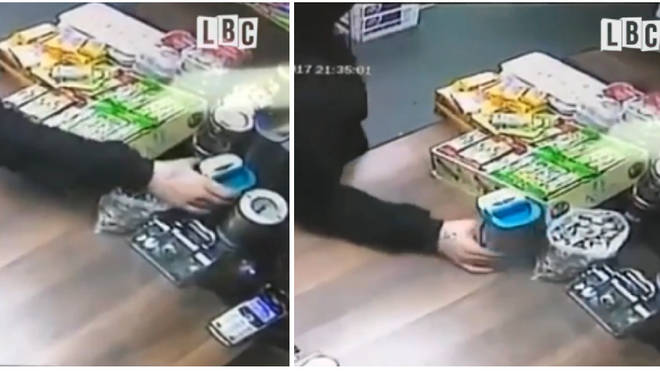 It's understood the tin contained around £40.
Store manager Samet Uguzhan, who has worked at the supermarket in Bristol for 10 years said: "I was with a customer inside the store.
"When I came back to the counter I saw something was missing and realised it was one of the charity boxes.
"It's the first time it's happened."
The charity box was raising money for the Palestine Solidarity Campaign.
Avon and Somerset Police have been contacted for comment.