"Made By Britain, Dropped By Children": Charity Calls For UK To Stop Selling Weapons
12 September 2017, 07:45
Save The Children are urging the public to campaign to force Britain to stop selling weapons to Saudi Arabia.
A hard-hitting new advert from the charity says: "Even as the UK sends aid to Yemen, British-made bombs are fuelling the conflict."
26 children are among the 39 people killed in apparently unlawful airstrikes carried out by the Saudi-led coalition in Yemen in the last four months, Human Rights Watch have said.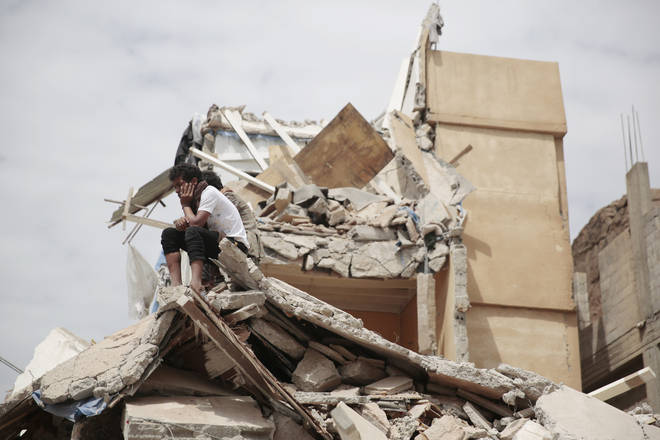 Save The Children are asking people to call on the government to suspend arms sales in the region.
But former Defence Minister Gerald Howarth told LBC it wouldn't make a difference as Saudi Arabia would simply buy their weapons from someone else.
What do you think? Watch the advert above and then have your say below.