Man Stranded In A Toy Dinghy Is Rescued One Mile Offshore
1 August 2017, 18:43
The dramatic rescue of a man floating in a toy dinghy one mile offshore has been caught on camera.
The RNLI was called out to save the man on Monday evening after he was carried away by the wind off the coast of Redcar, Yorkshire.
He was seen drifting towards the Teesside Wind Farm after losing his battle to paddle against the breeze and tidal currents.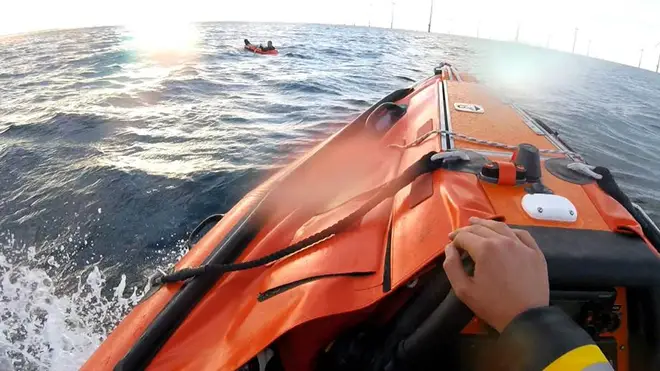 Wearing a hoodie and shorts the man, believed to be in his 30s, can be seen floating adrift inside his toy boat - which was so small his feet hung over the edge.
Dave Cocks, Lifeboat Operations Manager at Redcar RNLI said: "It was a reasonably pleasant evening but the wind and tide were a recipe for this to happen."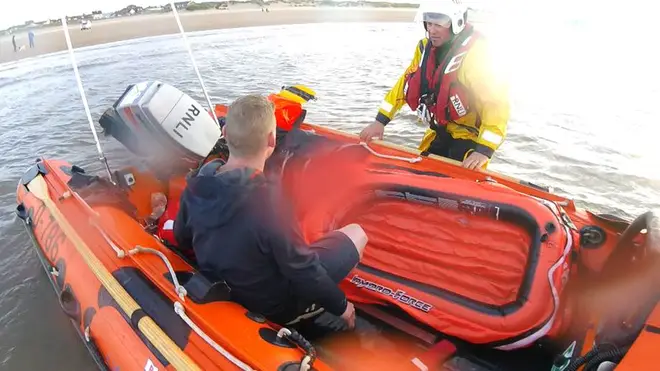 He added: "If the alarm hadn't been raised there was every likelihood he'd have drifted out of sight of land and we could well have been bringing a dead body back."
Watch the rescue at the top of this page.