Raging Businessman Berates Buskers For "Scrounging"
8 May 2018, 12:42 | Updated: 8 May 2018, 12:47
A dad-of-two businessman apologises for berating a group of buskers he accuses of scrounging who don't pay taxes.
A recruitment manager in Lichfield launched into a bizarre attack at a group performing outside his premises in Lichfield, Staffordshire.
In his astonishing rant, Matthew Morehead accused them of scrounging off tax payers.
The tattooed businessman said: "When all these people have seen how bad you really are, next time they'll just smash everything."
He then turns to the camera and says he can shout louder because he was ex-special forces.
"We go to work and we pay our tax" he said.
"People pay money to be here, not to sit here and scrounge off everybody else."
As he walks away, he shouts out: "People are gonna deal with you."
But the singer of the group, Gary Conway, drowns him out with his microphone and calls him an "absolute f****** moron".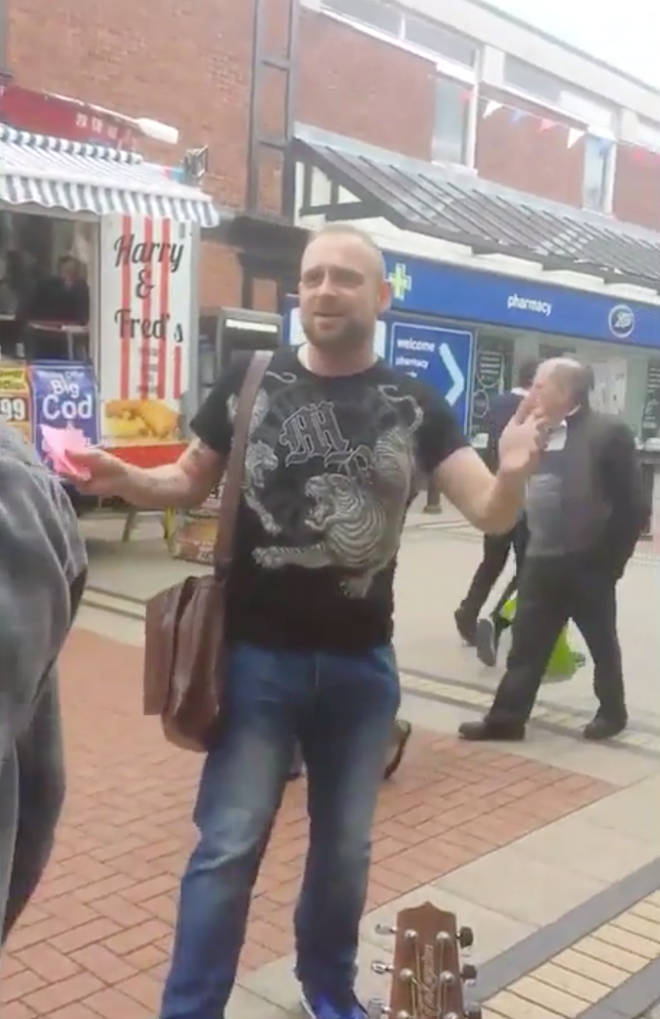 Mr Morehead, co-founder of recruitment firm TRSG, said he is resigning his position and said he had "lost the plot".
"It was a moment of madness," he said.
"I genuinely am really sorry about the way I dealt with the situation and I am massively ashamed of my actions.
"I've had to apologise to my family and all my staff, and I'm going to resign as director."