Video Of On-Duty Police Officers Riding Dodgems Sparks Social Media Row
17 October 2017, 13:44 | Updated: 17 October 2017, 13:55
A row has erupted on social media over a video showing police officers riding dodgems at a fun fair.
More than 20 on-duty officers were seen in full uniform enjoying themselves at the event in Hull on Monday.
Humberside Police said it showed "light-hearted public engagement" - but the footage has split opinion online.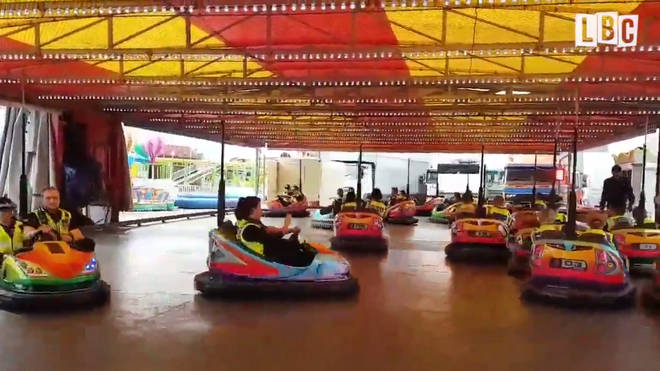 Some slammed the force, questioning how the cops found time to ride the dodgems if they're so "over stretched".
One person wrote: "Keeping our streets safe? Fighting Islamic terror? Errr, no!..- Police officers ride dodgems on duty."
However, others said it was a "fully deserved" and told people to "give them a break".
Defending the force, this social media user said: ""I'm first to criticise police when deserved, e.g. heavy-handed policing of fracking protests, but this is ridiculous".
Watch above and see which side you are on.