Police Appeal After Thugs On Moped Threaten Baby With Knife
5 September 2017, 15:25 | Updated: 5 September 2017, 17:03
This is the moment two moped robbery suspects ride off after pointing a blade towards a baby in a pram.
The incident happened at around 3.30pm on Saturday 2nd September in Sprint Place, Chelsea, SW2.
The victims, a 31-year-old woman and a 32-year-old man, were approached by two men on a moped, who demanded they hand over their watches.
One of the suspects pointed the blade towards the baby in the pram as they stole the watches.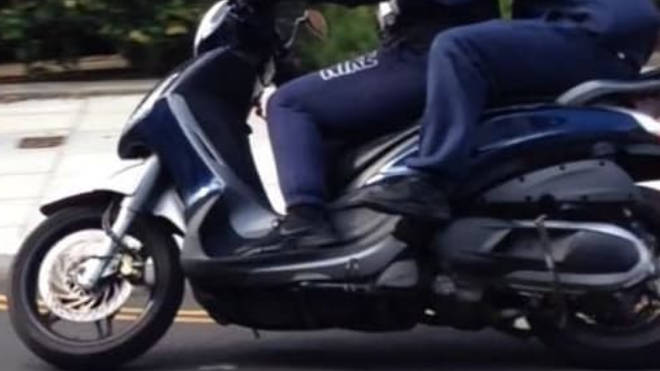 The two suspects who rode off towards Elystan Place, were white and wore black crash helmets, navy blue tracksuits and black Nike trainers.
No-one was injured in the street robbery.
If you recognise the suspects, or have other information about the incident, you can call Kensington and Chelsea Police on 101 or Crimestoppers anonymously on 0800 555 111.