Robert Peston And Sadiq Khan To Stand In For James O'Brien On LBC
25 October 2017, 11:49 | Updated: 25 October 2017, 12:15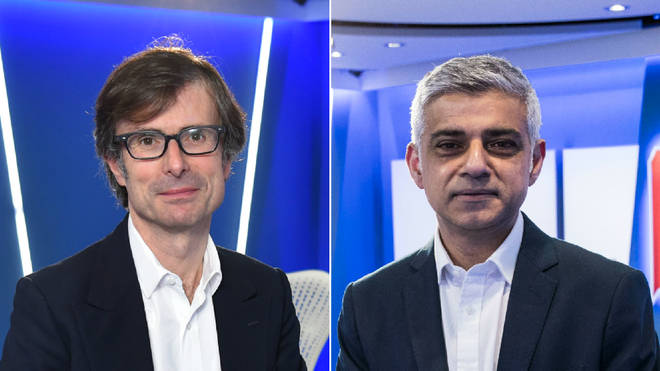 ITV Political Editor Robert Peston and Mayor of London Sadiq Khan are standing in for James O'Brien on LBC this week.
The duo are the latest big names to host their first LBC show this week while James O'Brien enjoys a well-deserved break.
The host of Peston on Sunday will bring his enormous political knowledge and experience to the mid-morning show on Thursday, while the Mayor will host his first radio show on Friday.
Thursday 26th October: Robert Peston
Friday 27th October: Sadiq Khan
Don't miss their shows - download the free LBC app now
Sadiq Khan is well-known to LBC listeners because of his monthly phone-in with James - and has previously shown his humour, such as in this clip from a debate with Zac Goldsmith.
Among the people to fill in for James this week were Conservative MP Jacob Rees-Mogg. And he certainly hosted the show in his own inimitable style.
On Tuesday, Chuka Umunna stood in and was extremely emotional in the way he discussed young people being caught up in gang crime.