Woman who went viral for swearing at Trump wins election in Virginia
6 November 2019, 12:40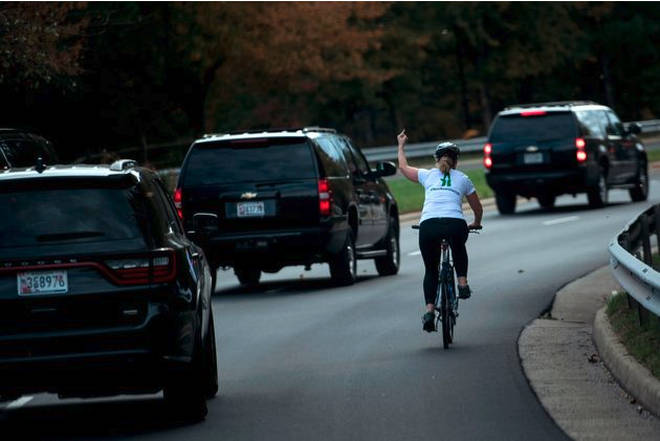 A woman who attracted fame for making a middle-finger gesture to Donald Trump has won a seat on the Loudoun County Board of Supervisors in Virginia.
The local Democrat activist unseated eight-year incumbent Republican Suzanne Volpe and will now represent the Algonkian District on the board, which serves more than 400,000 residents.
Juli Briskman first came into the public eye when she cycled past Donald Trump's presidential motorcade in October 2017, raising her middle finger at him.
Her gesture became a symbol of American anger at the White House, during a time when Democrat voters raged at Mr Trump's plans to introduce harsh policies restricting the residency rights of child migrants.
Tweeting about her success in the local government race, Ms Briskman said "Looking forward to representing my friends and neighbours in Algonkian".
Ms Briskman's win will be the former marketing executive's first stint in public office.