That's a wrap! Hollywood actors' union reaches deal with studio bosses to end longest strike in history
9 November 2023, 06:24 | Updated: 9 November 2023, 07:04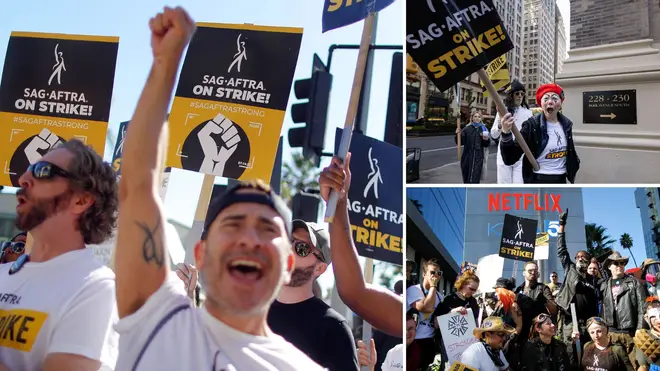 The US actors' union has agreed a 'tentative deal' with Hollywood studio bosses to end a historic 118-day strike.
Union Sag-Aftra has reached a tentative agreement for a new three-year deal with studio bosses, which could mark an end to its longest walkout in history.
The union said the walkout will end at 12:01am US Pacific time after a "unanimous vote".
Negotiators voted for the tentative deal on Wednesday, which will now go ahead to the union's national board on Friday for "review and consideration".
Sag-Aftra has been on strike since July 14, meaning some 160,000 members of the union have been on a walkout from Hollywood.
The Alliance of Motion Picture and Television Producers (AMPTP), representing Hollywood studios, issued a "last, best and final" offer to the union on Wednesday.
A statement from the union read: "We are thrilled and proud to tell you that today your TV/Theatrical Negotiation Committee voted unanimously to approve a tentative agreement with the AMPTP. As of 12:01am PT on Nov 9, our strike is officially suspended and all picket locations are closed."
Read more: 'What the deuce?': Meghan and Harry brand Family Guy parody as a 'totally unfair outrageous slur'
Read more: Light at the end of the tunnel: Rail strikes could end as RMT union and train firms reach agreement
Dear #SagAftraMembers:

We are thrilled & proud to tell you that today your TV/Theatrical Negotiating Committee voted unanimously to approve a tentative agreement with the AMPTP.  As of 12:01 a.m. PT on Nov. 9, our strike is officially suspended & all picket locations are closed. pic.twitter.com/FhvSRJQXFE

— SAG-AFTRA (@sagaftra) November 9, 2023
The statement added that the deal is one of "extraordinary scope" and "valued at over one billion dollars".
It continued: "We have arrived at a contract that will enable Sag-Aftra members from every category to build sustainable careers, many thousands of performers now and into the future will benefit from this work."
A statement from AMPTP read: "It gives Sag-Aftra the biggest contract-on-contract gains in the history of the union, including the largest increase in minimum wages in the last 40 years; a brand new residual for streaming programmes; extensive consent and compensation protections in the use of artificial intelligence; and sizeable contract increases on items across the board."
Hollywood has been at a standstill since the walkout on July 14, which saw the actors' union and writers' union strike simultaneously for the first time in 63 years.
It comes after negotiations collapsed last month when studio bosses walked away from discussions over a Sag-Aftra proposal.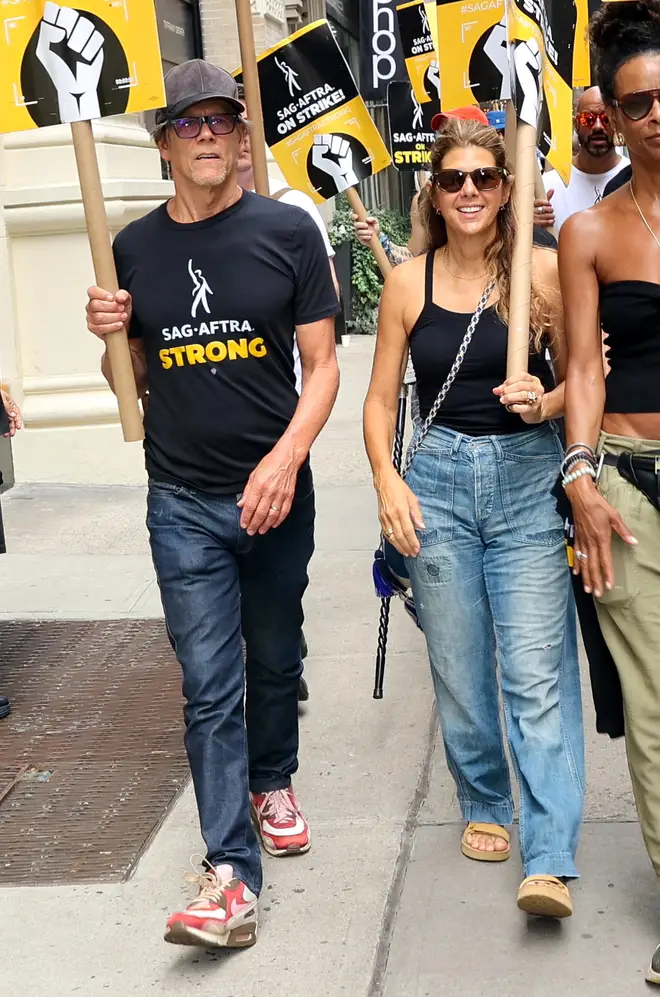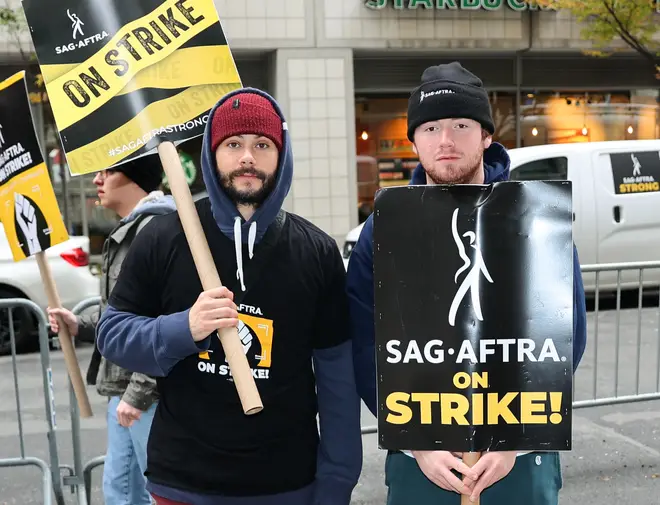 The Writers Guild of America (WGA), which represents some 11,000 members, agreed to a deal with studio bosses in September.
The start of the walkout saw the cast of the Hollywood hit, Oppenheimer, walk out on the premiere to the film in dramatic fashion.
Countless high-profile celebrities joined the Hollywood walkout and were spotted on the picket line, including George Clooney, Ben Affleck and Jennifer Anniston.
Actors had called for solutions to an array of issues, including problems with pay and how artificial intelligence may be used.
Productions had been paused on sets such as Deadpool 3, Gladiator 2 and Wicket - which could all quickly resume now a tentative deal has been voted on.
Actors will also be free to return to red carpets and promo events as Hollywood enters its awards season.