'What the deuce?': Meghan and Harry brand Family Guy parody as a 'totally unfair outrageous slur'
8 November 2023, 19:32 | Updated: 8 November 2023, 19:34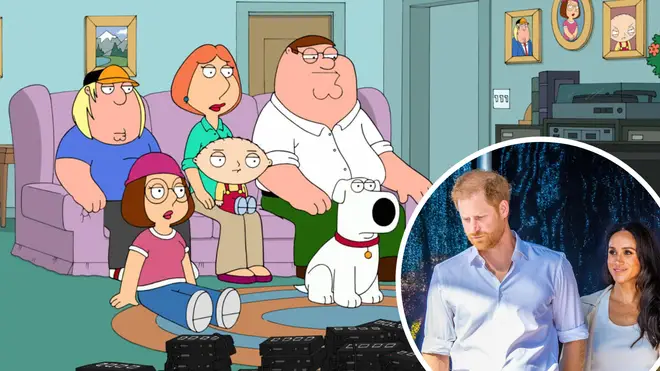 Meghan Markle reportedly feels "humiliated" by a recent Family Guy episode which mocks her and her husband, Harry, and says the joke was "totally unfair".
Sources close to Meghan and Prince Harry have claimed the episode was an "outrageous slur" against the couple.
The source added that it has left the Duke and Duchess of Sussex feeling like "they're not being taken seriously enough by people" and that they "can't catch a break" after being caught in the "attack from inside Hollywood.
What's hit them hardest and cuts the deepest of all is that it plays up the whole notion they're self-entitled grifters or spoilt brats."
The same source told Closer that Meghan believes the only way to save the couple's brand is for Harry to "swallow his pride and beg for his family's forgiveness."
The royal couple are featured in the new episode of Family Guy, which aired on 22 October, where the main character, Peter Griffin, compares himself to the pair.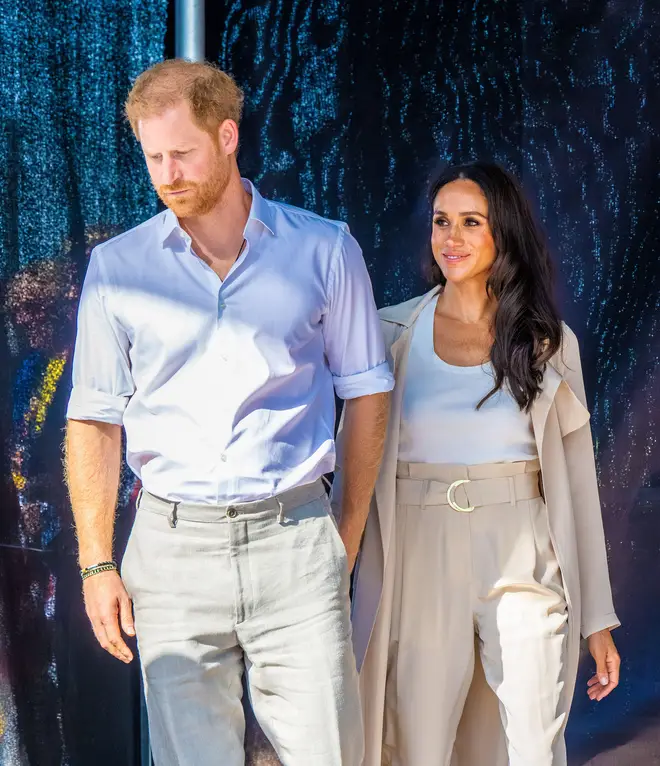 Read more: Harry and Meghan mocked as 'work-shy grifters' who make $250,000 Instagram posts in Family Guy savage takedown
Read more: Ay Caramba! The Simpsons retires one of its longest running gags because 'times have changed'
Lamenting in The Drunken Clam, Peter attempts to think of ways to get back the money he is owed.
Peter then comes up with the idea to "go it alone", just like the Duke and Duchess did when they stepped down as working members of the Royal Family in 2020
In a classic Family Guy cutaway scene, a cartoon version of Harry and Meghan appear, sitting by a pool in their swimwear.
Their butler appears and hands Harry "millions from Netflix for... no one knows what."
The Prince replies: "Put it with the rest of them."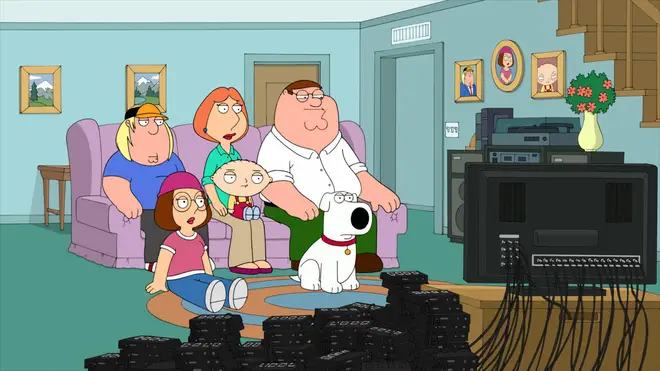 Meghan then gets a notification on her phone and turns to Harry, saying: "Babe, time to do our daily $250,000 sponsored Instagram post for Del Taco."
In a disgruntled tone, Harry says: "I shouldn't have left the made-up nonsense", in an apparent dig towards the Royal Family.
Although the cartoon, created by Seth McFarlane, shows Meghan earning money via sponsored Instagram posts, the couple are not known to make money this way.
The parody of Harry and Meghan comes after it was reported that the pair has signed a million-dollar deal with Netflix.
The exact amount is unknown but it is reported the amount could be as much as £99,252.49 ($122 million).
The pair were also mocked on another cartoon show, South Park, earlier this year for their supposed pursuit of a "private life" while also still living in the public limelight.