Harry and Meghan mocked as 'work-shy grifters' who make $250,000 Instagram posts in Family Guy savage takedown
24 October 2023, 19:34 | Updated: 24 October 2023, 19:36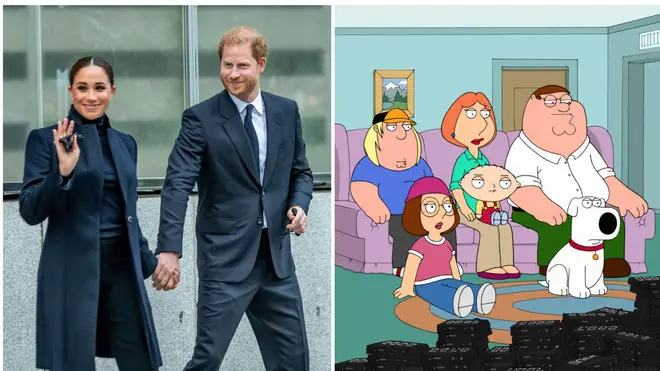 Prince Harry and Meghan have been given the 'South Park treatment' for a second time after the show jeered at the pair in a new episode.
The Duke and Duchess of Sussex appeared in the latest episode of Seth McFarlane's cartoon series on Sunday - but their characterisation wasn't the most flattering.
In the episode, the show's main character Peter Griffin compares himself to Prince Harry and Meghan while sitting with friends at the bar.
Trying to conjure up ideas of how to retrieve some money he is owed, Peter suddenly declares he'll "go it alone" - like Harry and Meghan did when they stepped down as working members of the Royal Family in 2020.
The screen then cuts to the royal pair unwinding by a pool in their swimwear, when a butler appears to hand them their "millions from Netflix".
Handing the money over to Harry, the butler remarks: "Sir, your millions from Netflix for... no-one knows what."
Cartoon Harry replies dismissively: "Put it with the rest of them."
As the butler saunters off, Meghan then interjects: "Babe, time to do our daily $250,000 sponsored Instagram post for Del Taco."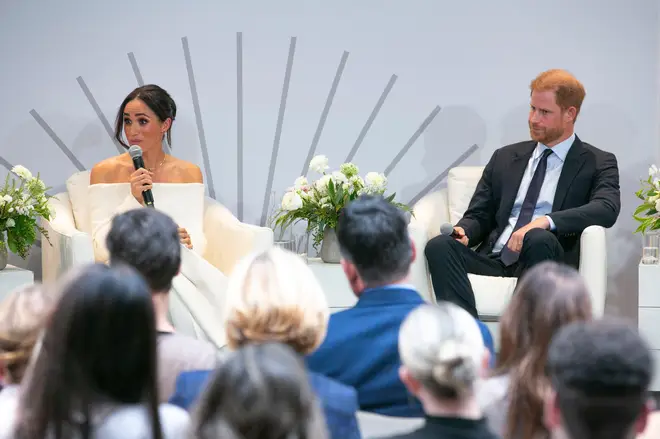 Looking dejected, Harry replies: "Oh, I shouldn't have left the made-up nonsense", in what appears to be a jab at the Royal Family.
The fierce parody of Harry and Meghan comes after it was reported the pair had signed a million-dollar deal with Netflix earlier this year.
While the exact amount of the deal remains unknown, it has been reported it could amount to as much as $112 million.
It also follows their £80 million deal with Netflix in 2020, which saw the release of their six-part explosive series last December.
And it's not the first time the pair appeared on Family Guy - this year.
Read more: 'We stand against all acts of terrorism and brutality': Harry and Meghan join royals in condemning Israel-Hamas war
Read more: Spotify boss reveals real reason why Harry & Meghan's £18m podcast deal 'didn't work' before couple axed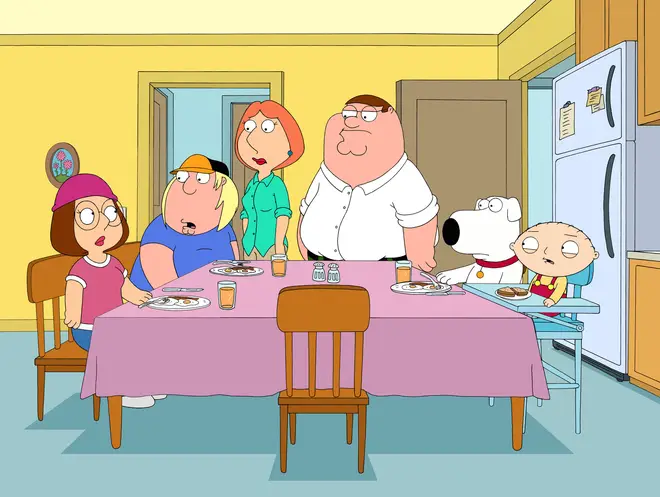 The pair were also mocked on the show earlier this year for their supposed pursuit of a "private life" while also still living in the public limelight.
The latest appearance also follows the royal couple's fallen-through deal with Spotify earlier this year, which saw one of the company executives branding the pair a couple of "grifters".
Bill Simmons, who is Head of Podcast Innovation and Monetisation, said: "The f***ing grifters. That's the podcast we should have launched with them."
The couple had initially signed a three-year deal to produce content for Spotify, with Meghan hosting the first series called Archetypes.
Meghan's Spotify podcast was axed after it failed to meet targets.
A joint statement from Spotify and Archewell Audio, which is Meghan and Prince Harry's production firm, said the two were "proud of the series we made together" but they had "mutually agreed to part ways".