'We stand against all acts of terrorism and brutality': Harry and Meghan join royals in condemning Israel-Hamas war
12 October 2023, 10:46 | Updated: 12 October 2023, 10:56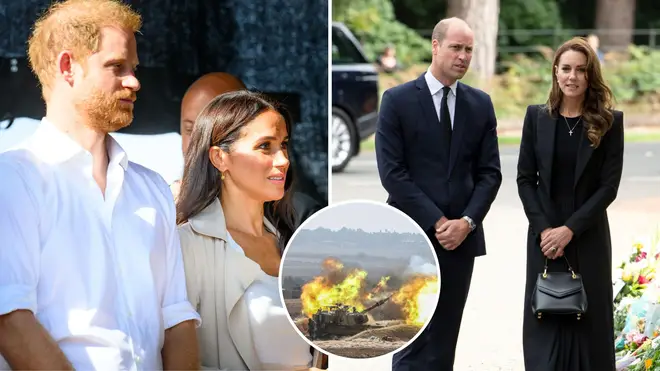 The Duke and Duchess of Sussex have condemned "all acts of terrorism and brutality" and pledged to support efforts to send urgent aid to Israel.
Harry and Meghan said they were working with partners through their Archewell Foundation to "help all innocent victims".
Under the title 'With Heavy Hearts', their statement read: "At The Archewell Foundation, with Prince Harry and Meghan, the Duke and Duchess of Sussex, we stand against all acts of terrorism and brutality.
"We are supporting our partners and organisations on the frontlines in Israel to provide the urgent aid needed, and to help all innocent victims of this unconscionable level of human suffering."
It came after a statement posted on behalf of Prince William and Kate said the couple "utterly condemn" the "appalling terrorist attack upon Israel".
"As Israel exercises its right of self defence, all Israelis and Palestinians will continue to be stalked by grief, fear and anger in the time to come.
"Their Royal Highnesses hold all the victims, their families and their friends in their hearts and minds."
King Charles also said he was "appalled" by the "barbaric acts of terrorism" in Israel.
Hamas launched a surprise attack on Israel on Saturday, killing hundreds of civilians.
Israeli Prime Minister Benjamin Netanyahu's administration has retaliated with a bombardment that has demolished neighbourhoods in the Palestinian Gaza Strip, and halted the entry of food, water, fuel and medicine into the territory.
The war has already claimed at least 2,300 lives on both sides.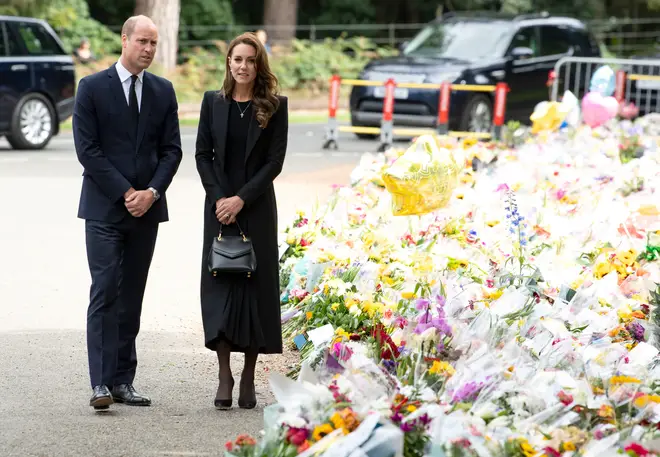 Charles has asked to be "actively updated" as as hundreds of thousands of Israeli army reservists gather near the Gaza border in preparation for an expected ground attack.
A Buckingham Palace spokesman said: "This is a situation His Majesty is extremely concerned about and he has asked to be kept actively updated.
"His thoughts and prayers are with all of those suffering, particularly those who have lost loved ones, but also those actively involved as we speak."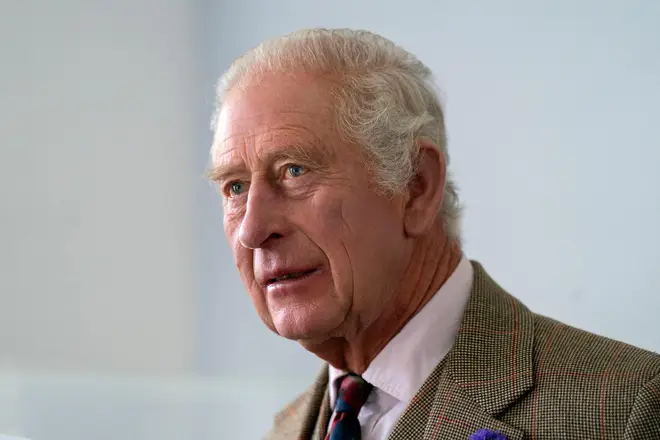 He added: "His Majesty is appalled by and condemns the barbaric acts of terrorism in Israel."
His comments come as Israel reels from what is thought to be the worst loss of Jewish life in a single day since the Holocaust.
Israel has called up some 300,000 soldiers to fight, using its extensive system of part-time reserve soldiers to bolster its regular ranks.
Read more: British-Israeli female soldier heads to Israel to fight after 'friends murdered and missing' in Hamas attack
Read more: Gaza will become a 'tent city': Israel masses 300,000 troops for invasion as it issues chilling warning to Hamas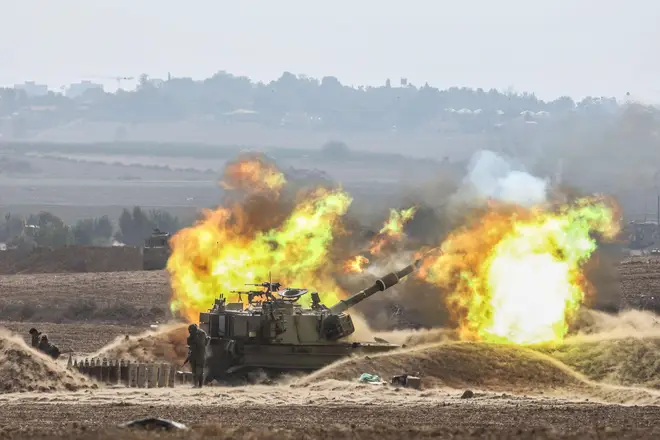 Hamas captured dozens of hostages as its terrorists rampaged in southern Israel, massacring towns, and it has threatened to execute them in retaliation for strikes on the strip.
But the Israeli forces have been undeterred, with Jonathan Conricus, a spokesman for the IDF, said the military is preparing "to execute the mission we have been given by the Israeli government… to make sure that Hamas, at the end of this war, won't have any military capabilities by which they can threaten or kill Israeli civilians".
Ahead of Charles' comments, foreign secretary James Cleverly travelled to Israel.
A spokesperson for the Foreign Office said he was there to "demonstrate the UK's unwavering solidarity with the Israeli people following Hamas's terrorist attacks".