Keir Starmer to officially block former Labour leader Jeremy Corbyn from standing at next general election
27 March 2023, 13:03 | Updated: 27 March 2023, 13:58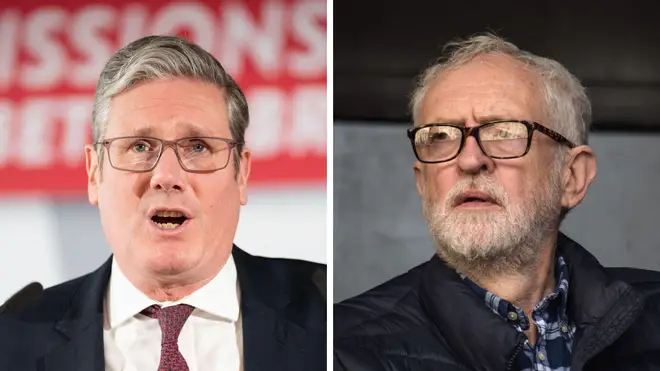 Sir Keir Starmer will officially block former Labour leader Jeremy Corbyn from standing for the party in the next general election.
Sir Keir will propose a motion that will make clear that the National Executive Committee (NEC) will not endorse Mr Corbyn at the next election as part of crunch talks on Tuesday.
Sir Keir first revealed that he intended to block Mr Corbyn from running again as a Labour MP in February, insisting the party has undergone a transformation under his leadership.
The motion, which the NEC is expected to back, says the Islington North MP "will not be endorsed by the NEC as a candidate on behalf of the Labour Party at the next general election".
Read more: Keir Starmer publishes tax return revealing he paid £67,000, after Rishi Sunak shows payment of £432,000
Read more: Tory ERG blasts Rishi Sunak's Brexit change as 'practically useless' as PM faces needing Labour to pass deal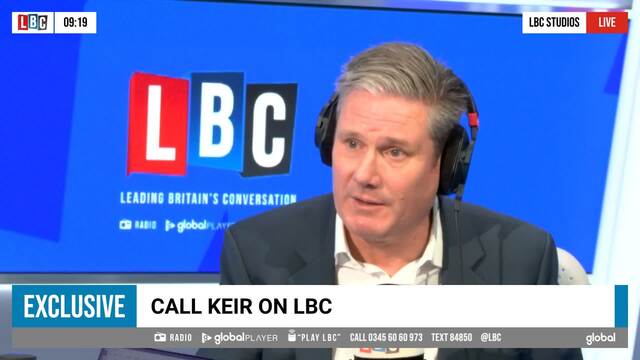 Keir Starmer: Corbyn's response to the EHRC findings demonstrates his 'incompatibility' with Labour
But Mr Corbyn hit back on Monday, saying the move "denigrated the democratic foundations of our Party".
A senior Labour source said the party had become "unrecognisable" since its loss in 2019.
"Keir Starmer has made clear that Jeremy Corbyn won't be a Labour candidate at the next general election," they said.
"The Labour Party now is unrecognisable from the one that lost in 2019. Tuesday's vote will confirm this and ensure we can focus on our five missions to build a better Britain."
Mr Corbyn has been MP for Islington North since 1983 but had his whip removed amid a party feud over how it had dealt with anti-Semitism claims.
The 73-year-old responded to an Equality and Human Rights Commission report suggesting the scale of anti-Semitism in the party had been "dramatically overstated for political reasons".
He refused to apologise for his comments, having been told he will not be a Labour MP again unless he does.
Campaign group Momentum has backed Mr Corbyn, saying the move by Sir Keir "insults the millions of people inspired by Jeremy Corbyn's leadership".
A spokesman added: "We urge all NEC representatives to reject this anti-democratic manoeuvre tomorrow - it should be for Islington North Labour members to decide their candidate, not a neighbouring MP drunk on his own power."
The MP, who still retains support within the party and in his constituency, could now be left with the option of running as an independent candidate in the seat.