Met accepting 'functionally illiterate applicants who struggle to write crime reports in bid to improve diversity'
27 January 2023, 09:16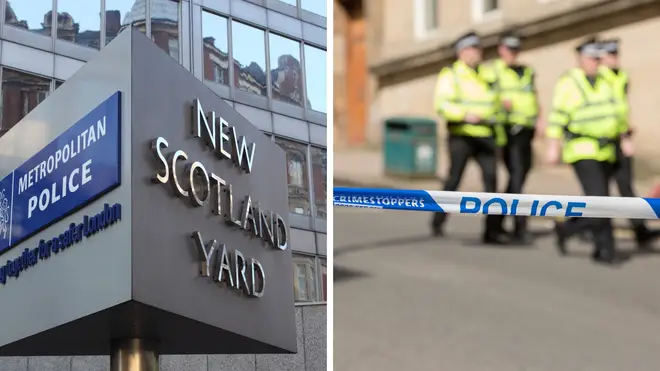 The Metropolitan Police is accepting applicants who can barely write English in an attempt to improve diversity, one of His Majesty's Inspectorate of Constabulary has warned.
HMI Matt Parr said that while it was entirely "noble and right" that Scotland Yard was trying to be more representative it should not be at the expense of standards.
In 2021, former Met Commissioner Dame Cressida Dick declared it was the force's aspiration to recruit 40 per cent of its officers from the black and ethnic minority communities by 2023. Despite a mass recruitment drive the number of BAME officers in London is only 17 per cent.
Mr Parr told The Telegraph: "We completely support the idea that London - which will likely be a minority white city in the next decade or so - should not be policed by an overwhelmingly white police force.
"That is clearly wrong. It is not just wrong from a legitimacy point of view, and from an appearances point of view, it is also operationally wrong because it means that the Met does not get insight into some of the communities it polices and that has caused problems in the past.
"So we completely support the drive to make the Met much more representative of the community it serves than it is at the moment."
"We have a risk of recruiting the wrong people. You will hear people from their training school say that they are taking in significant numbers of people who are, on paper at least, functionally illiterate in English and therefore just writing up crime reports has become quite difficult in some areas. 
"So in that drive there is at least anecdotal evidence that they have lowered standards."
Read More: New Met Police commissioner 'must get rid of a quarter of top officers', says report
Read More: Serving Met Police schools officer, 22, faces lengthy jail term after having sex with 14-year-old girl
New Met Commissioner Sir Mark Rowley had made it clear that he wanted to "dial down the requirement to meet those targets" and focus on ensuring the force recruited the right people, Mr Parr added.
In November, a review of recruitment and vetting by His Majesty's Inspectorate of Constabulary Fire and Rescue Services (HMICFRS) warned that as many as ten per cent of police officers should never have been admitted into the police.