Andrew Bridgen threatens to sue former Health Sec Matt Hancock over Covid vaccine row
26 January 2023, 14:50 | Updated: 26 January 2023, 14:52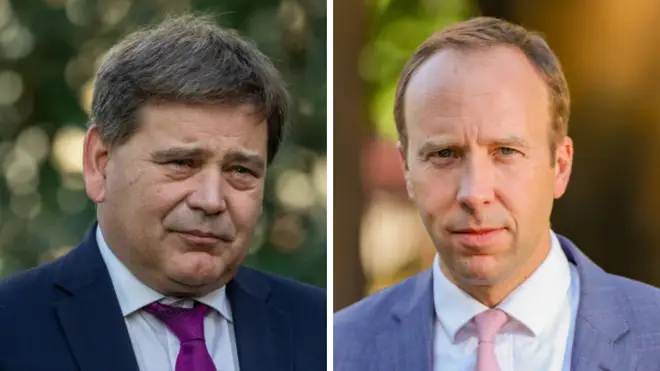 Andrew Bridgen has threatened to sue Matt Hancock over a tweet in which the ex-Health Secretary accused him of spouting "anti-Semitic, anti-vax, anti-scientific conspiracy theories".
Mr Bridgen, who was suspended from the Tory party over comments he made about the vaccine this month, wants the former Cabinet minister to pay £100,000 in damages to a legal fund for "people seeking collective redress for vaccine harms".
The row centres around a Twitter message published by Mr Bridgen on January 11.
Above another Twitter message from an Israeli doctor which questioned the safety of the jabs, Mr Bridgen tweeted: "As one consultant cardiologist said to me, this is the biggest crime against humanity since the Holocaust.
Mr Hancock condemned Mr Bridgen's comments on the platform the same day, writing "the disgusting and dangerous anti-Semitic, anti-vax, anti-scientific conspiracy theories spouted by a sitting MP this morning are unacceptable and have absolutely no place in our society".
Read more: Nadhim Zahawi did not make 'innocent error' with his tax, HMRC chief tells MPs
Read more: Man, 61, charged after Matt Hancock 'assaulted and branded a murderer' on the Tube
Mr Bridgen denied that the comment was "racist" or "anti-Semitic", and said he would be "speaking to a legal team who will commence action against those who have led the call suggesting that I am".
On January 13 the MP wrote on Twitter that Mr Hancock had "still not removed his defamatory tweet falsely alleging that I am anti-Semitic.
He added: "I will allow Matt three days to apologise publicly for calling me an anti-Semite and racist or he will be contacted by my legal team".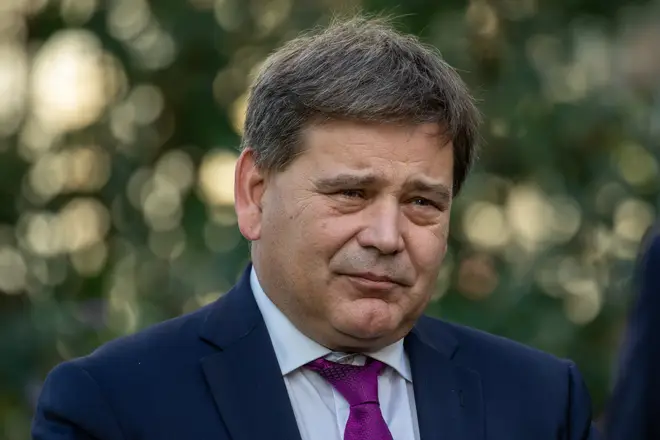 The Telegraph reports that in a letter to Mr Hancock five days later on January 18, Mr Bridgen's legal team set out its claim against the MP for West Suffolk and the demand for damages.
It said: "By inclusion of the phrases 'anti-semitic', 'anti-vax', 'anti-scientific' and 'conspiracy theories' the words are defamatory at common law."
The outlet reports that according to the seven-page "letter before action", Mr Bridgen wants the former Health Secretary to "retract and delete the defamatory statement contained in the tweet complained of with immediate effect".
It adds that Mr Hancock should "apologise for the tweet complained of - both orally in the House of Commons - and in writing on Mr Hancock's personal Twitter account".
He also said reportedly said the MP should "acknowledge full and final settlement of any prospective claim in the form of a payment of £100,000 - to be transferred into a legal fund on behalf of persons seeking collective redress for vaccine harms (under the UK Government's Vaccine Damages Payment Scheme)".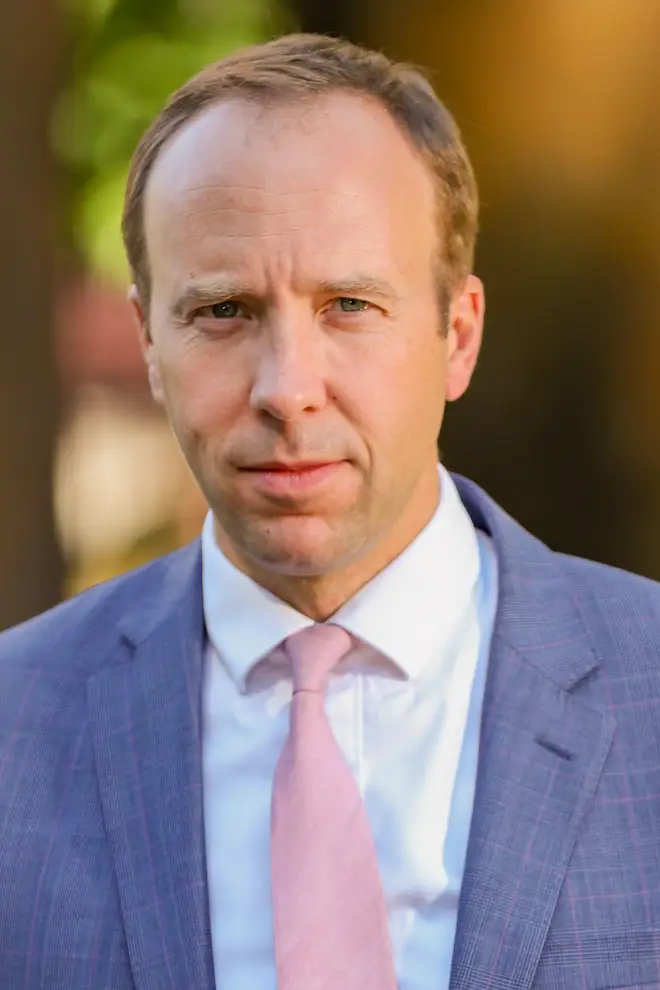 'It's an issue of free speech and transparency'
The legal action is being funded by the Reclaim Party and the 'Bad Law Project'.
Reclaim leader Laurence Fox said: "The Reclaim Party and the Bad Law Project is providing its full support to Mr Bridgen and we want a full apology from Mr Hancock.
"It's an issue of free speech, transparency and compassion for those suffering vaccine harms.
"I have been approached by a number of people quite keen to put a few quid into this when we pursue the case."
Matt Hancock's spokesperson told The Telegraph: "What Matt said was obviously not libellous and he stands by his comments.
"Rather than wasting his time and money on an absurd libel case he will undoubtedly lose, let's hope Bridgen does the right thing and apologises for the hurt he's caused and keeps his offensive view to himself in future."