Brexit LIVE: Labour to back Brexit deal in Commons next week
24 December 2020, 15:55 | Updated: 24 December 2020, 20:09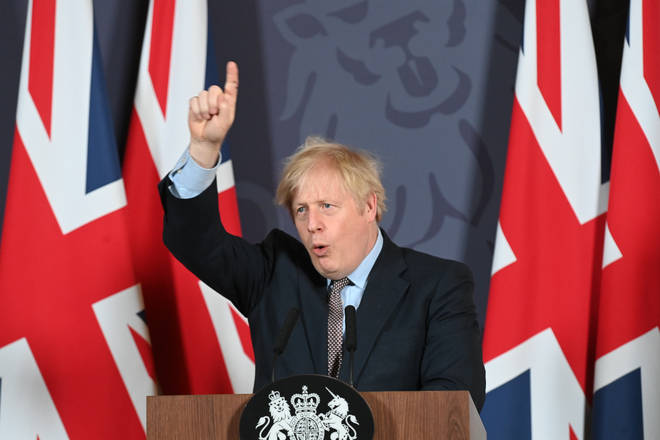 Boris Johnson has hailed the post-Brexit trade deal as 'a good deal for the whole of Europe' in a press conference to the nation.
In a press conference, Boris Johnson said "we've taken back control of our laws and our destiny" and every "jot and tittle of our regulations".
Later, Sir Keir Starmer confirmed that Labour will vote for the trade deal in the House of Commons next week, but warned "the consequences of it are yours."
Downing Street said the UK and EU have agreed a post-Brexit trade deal which says "protects the integrity of our internal market" while delivering "everything that the British public was promised" during the referendum.
UK and EU negotiating teams are said to have talked through the night to finalise the details of an agreement, with the deal finally announced on Thursday afternoon.
Follow all of the latest Brexit deal reaction live below.
Happening Now