Russia and Ukraine war: When did it start and why did Putin originally invade?
23 February 2023, 12:16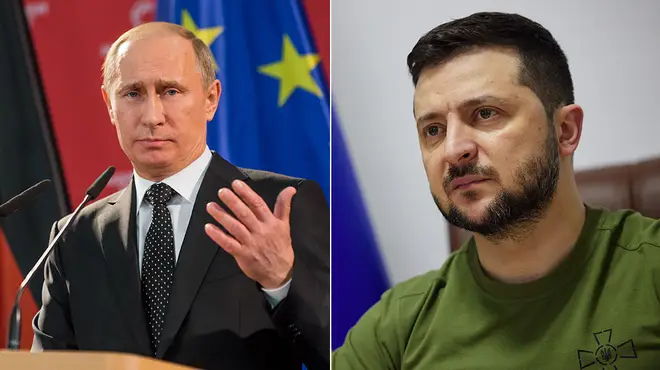 Vladamir Putin and Volodymyr Zelenskyy are approaching the one year milestone since the Ukraine and Russian war began.
Russia began a "full-scale invasion of Ukraine' in 2022 after Vladimir Putin ordered his troops into two rebel-held regions of Ukraine, in Donetsk and Luhansk, which were previously recognised as independent states by Russia.
Now, almost a year on, Ukraine has managed to defy all odds and hold their own against Russian troops, keeping control of their capital Kyiv and even beating Russian armies in certain battle areas.
With hundreds of thousands of lives being lost to the war, and many Ukrainian residents having to seek homes outside of their country, we take a look back as to when the war started and the motives behind Putin's invasion.
Read more: War in Ukraine 'will still be going in a year's time but Putin has already failed', says defence secretary Ben Wallace
Read more: Russia 'carried out test on Satan II ballistic missile' while Joe Biden was in Ukraine - but it failed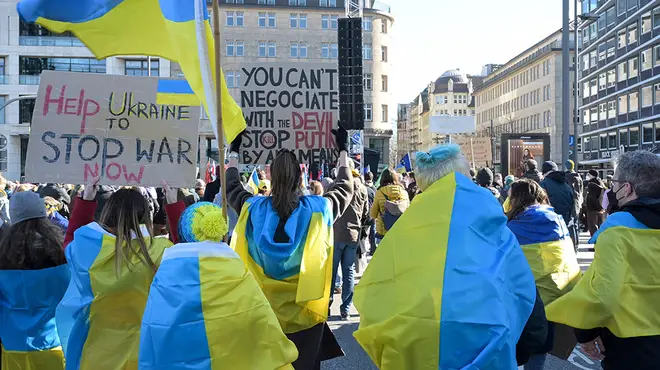 When did Putin declare war on Ukraine?
After months of rising tensions between the two countries, and following Putin building his armies up around the Ukrainian border, he officially declared war on February 24, 2022.
Putin sent his troops into Luhansk and Donetsk, which was named a "dark day for Europe".
Putin said Russia was launching a "special military operation" with explosions later being heard in the Ukrainian capital.
At the time of invasion, Ukraine's foreign minister Dmytro Kuleba said: "Putin has just launched a full-scale invasion of Ukraine.
"Peaceful Ukrainian cities are under strikes. This is a war of aggression. Ukraine will defend itself and will win.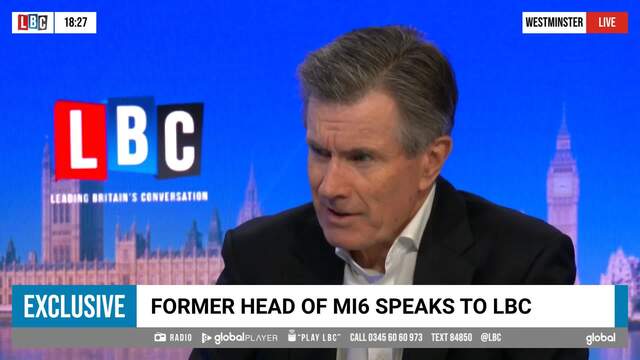 Former Head of MI6 Sir John Sawers says that Russia could lose '800, maybe up to 1000 people a day'
Why did Putin invade Ukraine in the first place?
Russia and Ukraine have a long-standing history and there has been tension between Moscow and Kyiv since Ukraine declared itself independent back in 1991.
Since then, Putin has continuously attempted to resist Ukraine's moves towards European institutions such as Nato and the European Union.
Putin believes Russian dominance in Ukraine is key to the security of Russia. He sees Russian dominance of Ukraine as fundamental to Russian security and has gone as far to suggest he believes Ukraine may not even be a sovereign state in its own right.
But, when Putin officially declared war in February 2022, he stated his main aim was to "demilitarise and denazify" Ukraine, protecting people from eight years of Ukrainian bullying and genocide - a Russian propaganda claim he had no evidence for.
He also demanded Ukraine never becomes a member of Nato, as he believes Ukraine joining risks the country launching military action to reclaim control over areas like Russian-annexed Crimea or the rebel areas in eastern Ukraine.
His biggest issue surrounds the West and Ukraine joining forces under the Nato agreement which will give them a defensive alliance of 30 countries - a prospect he fundamentally stands against.
In a recent speech, Putin has blamed Western governments for the war and said Ukraine and the West started the war and Russia was "using force to stop it".
He accused the West of withdrawing from "fundamental agreements" and making "hypocritical statements" as well as expanding the Nato defence alliance to cover Russia "with an umbrella".
Putin vowed he would 'defend the interests' of Russia as he deepened divisions with the West in a long speech to both houses of Russia's parliament.