'A friendship that mattered to my mother': Charles and Camilla's tribute to the Queen as monarch hails UK-German bond
29 March 2023, 21:10 | Updated: 30 March 2023, 00:32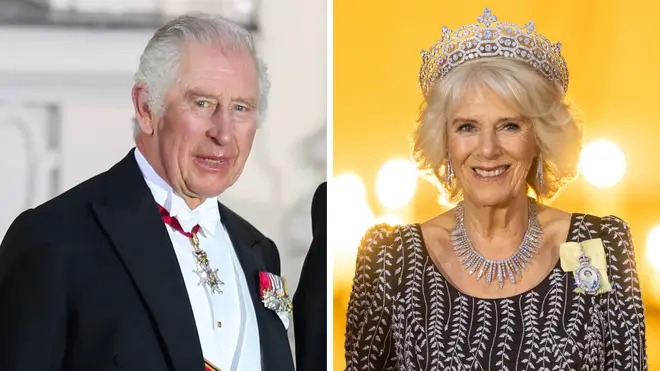 King Charles hailed the "enduring value" of the UK's bond with Germany, saying it is a "friendship which mattered greatly to my mother" at a banquet in Berlin on Wednesday.
The Queen Consort also wore the late Queen's necklace and a portrait of her on her shoulder as King Charles vowed to "strengthen the connections" between the UK and Germany.
In his bilingual speech at the Bellevue Palace in Berlin, King Charles said Germany and the UK "stand side by side in protecting and advancing our shared democratic values" by defending Ukraine against Russia's invasion.
The monarch added that he wanted to pay tribute to Germany's "extraordinary hospitality" in taking in over one million Ukraine refugees since the invasion began.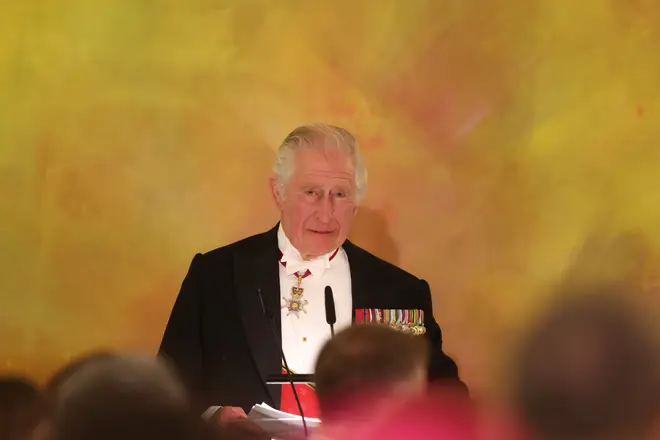 The King said: "I am utterly convinced that the connections between us will grow ever stronger as, together, we pursue a more sustainable, prosperous and secure future."
He continued: "Over all these years, and in so many ways, I have been struck by the warmth of the friendship between our nations and by the vitality of our partnership in countless areas. 
"It was, Mr President, a friendship which mattered greatly to my mother, The late Queen, who cared deeply about the bond between our two countries.
"I did want to thank you all, once again, for the profoundly touching messages of support and affection we received from so many people in Germany following the sadness of her death last year."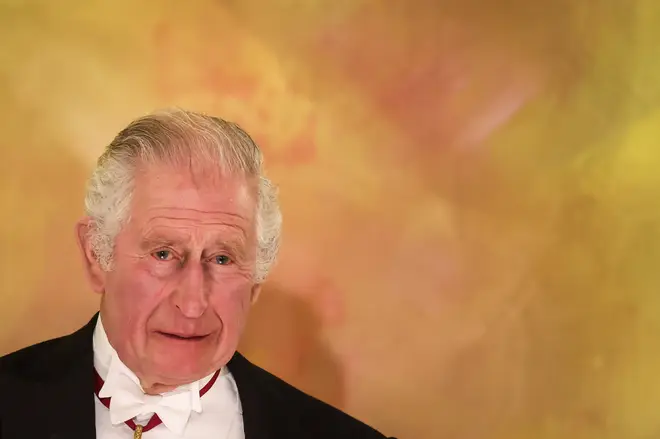 He added: "Ladies and Gentlemen, your kindness meant more to my family and myself than I can possibly express.  The relationship between Germany and the United Kingdom matters greatly to me, too, Mr President, and I am more convinced than ever of its enduring value to us all.
"It means so much to us that my wife and I could come to Germany for this very first overseas tour of my reign. I can only assure you, that throughout the time that is granted to me as King, I will do all I can to strengthen the connections between us."
Read More: King Charles and Queen Consort Camilla arrive in Germany after RAF Voyager escorted by two fighter jets
Read More: Prince Harry says royals 'without a doubt' withheld information over phone hacking
King Charles and Queen Consort Camilla arrived on the red carpet alongside the German President Frank-Walter Steinmeier and his wife, posing for photos as a band played in the background.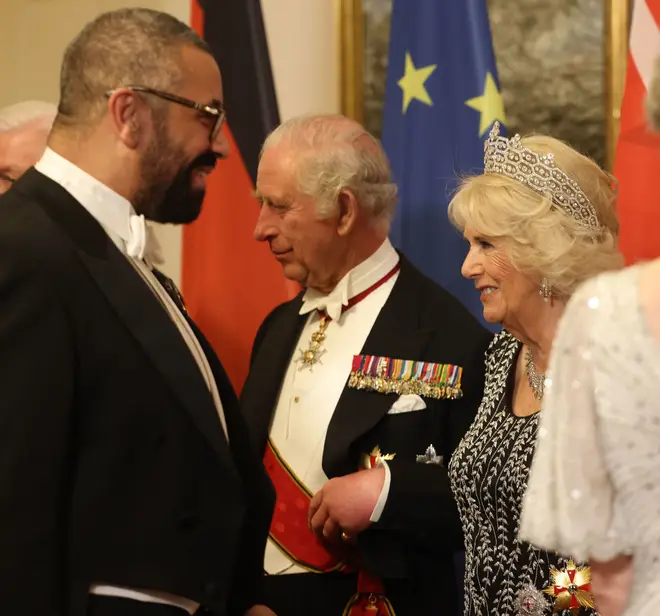 Charles wore a dress suit with a red sash, while the Queen Consort wore a black dress and a glittering tiara.
A number of high-profile public figures attended the event, including former German chancellor Angela Merkel and UK Foreign Secretary James Cleverly.
Wednesday's state banquet took place in the Tiergarten district of the German capital after the King touched down in Germany this afternoon.
The President of Germany Steinmeier previously thanked the King for choosing visit to Germany on his first state visit as monarch.
In his speech, the President said: "I am grateful that King Charles III began to champion healthy nutrition, sustainability and climate action very early on. We are all benefiting today from Your Majesty's convictions."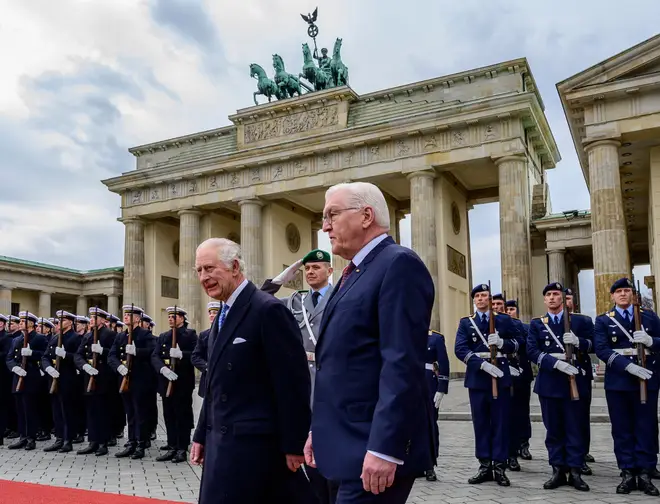 He added: "This visit, Your Majesty's very first trip abroad as the new King, is a tremendous personal gesture - and for that I would like to express my heartfelt thanks.
"I am looking forward to the coming days and to the many opportunities we will have to exchange views."