Prince Harry says royals 'without a doubt' withheld information over phone hacking
28 March 2023, 16:57 | Updated: 28 March 2023, 18:51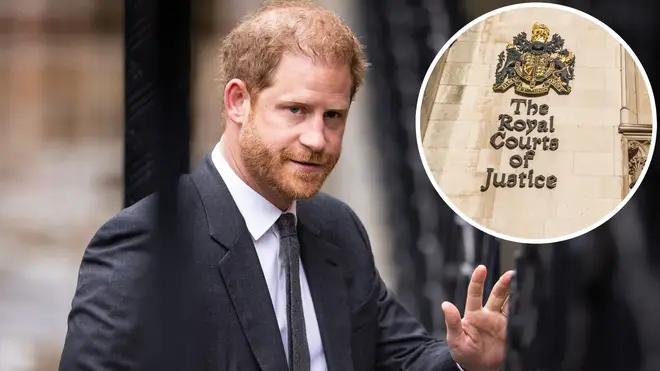 Prince Harry has said the royal family "without a doubt" withheld information from him on phone hacking.
The Duke of Sussex, who has not been seen in the UK since the Queen's funeral, is among several people suing Associated Newspapers, the company that publishes the Daily Mail, the Mail on Sunday and MailOnline.
The seven claimants, who also include Elton John and his husband David Furnish, Sadie Frost, Liz Hurley and Doreen Lawrence have made allegations of unlawful information gathering against the publisher.
In a witness statement submitted before his civil claim, the Duke of Sussex said that he was conditioned to accept his family's rule to "never complain, never explain" when dealing with the press.
But he said he became aware that he had a claim that he could bring in 2018.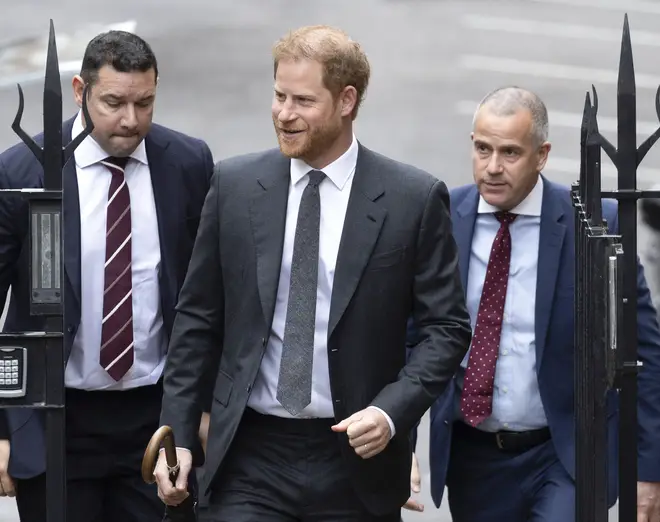 "The Institution was without a doubt withholding information from me for a long time about NGN's phone hacking and that has only become clear in recent years as I have pursued my own claim with different legal advice and representation," he said.
Addressing the matter of other phone hacking claims previously taken to court by members of the royal family, Harry added: "It is not an exaggeration to say that the bubble burst in terms of what I knew in 2020 when I moved out of the United Kingdom."
He continued: "There was never any centralised discussion between us about who had brought claims as each office in the Institution is siloed. There is this misconception that we are all in constant communication with one another but that is not true."
The Duke yesterday claimed that the alleged hacking by AN had led to suspicion and paranoia among he and his loved ones.
Legal submissions heard in court yesterday revealed Harry says he suffered "suspicion and paranoia…caused by Associated's publication of the unlawful articles - friends were lost or cut off as a result and everyone became a 'suspect', since he was misled by the way that the articles were written into believing that those close to him were the source of this information being provided to Associated's newspapers."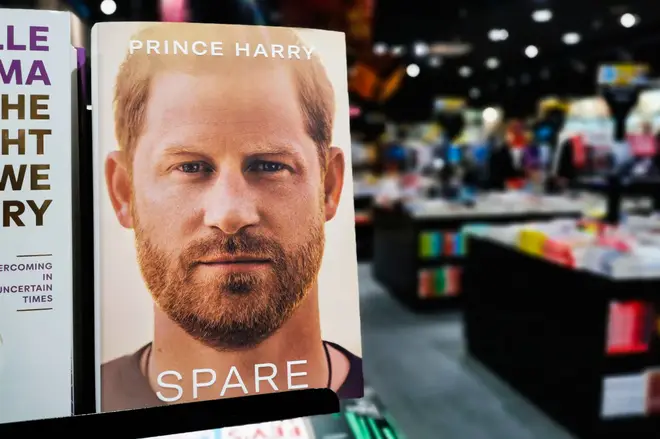 Specific claims made by the celebrities bringing the claim include:
Private investigators being hired to bug homes and cars
People being paid to listen to and record live, private telephone calls
Corrupt police officers with links to private investigators being paid to hand over sensitive information
People impersonating others in order to get access to sensitive medical information
Reading bank accounts, credit histories and financial transactions illicitly and through manipulation
The group announced they were suing Associated Newspapers in October last year.
While there have been a number of damages claims over unlawful activity at newspapers in the wake of the phone-hacking scandal - most of which have settled - this is the first claim to be brought against Associated Newspapers.
Harry wore a grey suit and grey tie as he entered the Royal Courts of Justice today.