King Charles and Queen Consort Camilla arrive in Germany after RAF Voyager escorted by two fighter jets
29 March 2023, 13:57 | Updated: 29 March 2023, 16:07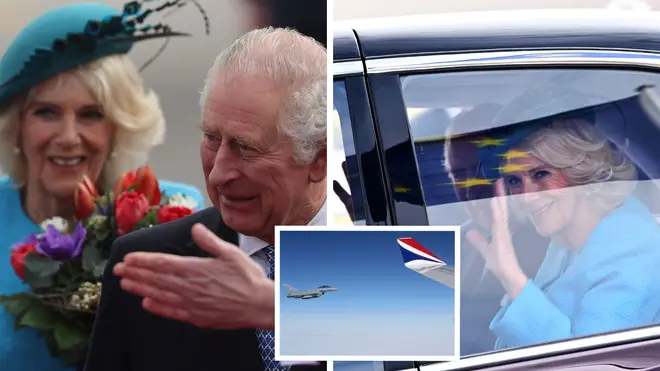 The King and Queen Consort touched down in Germany today for the first state visit of their reign, with the host nation giving them a fighter jet escort.
Charles and Camilla landed at Brandenberg Airport this afternoon after departing RAF Brize Norton on the Voyager plane.
In a gesture of honour, two German fighter jets accompanied the King and Queen Consort's RAF Voyager plane when it reached German airspace. The jets flew on each side of the royal aircraft for around 20 minutes.
As part of their two-day trip they have engagements in both Berlin and Brandenberg. They will attend a state banquet with German President Frank-Walter Steinmeier and his wife, Elke Büdenbender. The King will also address the Bundestag, the German Federal Parliament.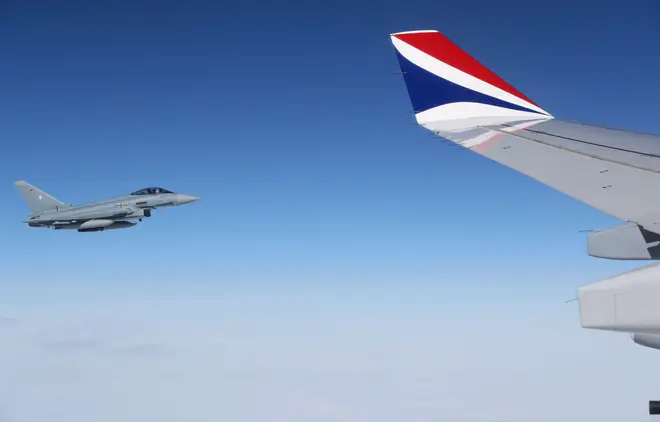 Tomorrow they visit Hamburg.
The King will take part in various engagements including meetings with Ukrainian refugees, meeting with British and German military personnel as well as historic and environmental visits.
Buckingham Palace said the trip would "celebrate Britain's relationship" with Germany, "marking our shared histories, culture and values".
Read more: Thousands of asylum seekers to be housed in military sites including former Dambusters base
Read more: 'He was full of life': Paul O'Grady producer says comedian was 'laughing and smiling' hours before his death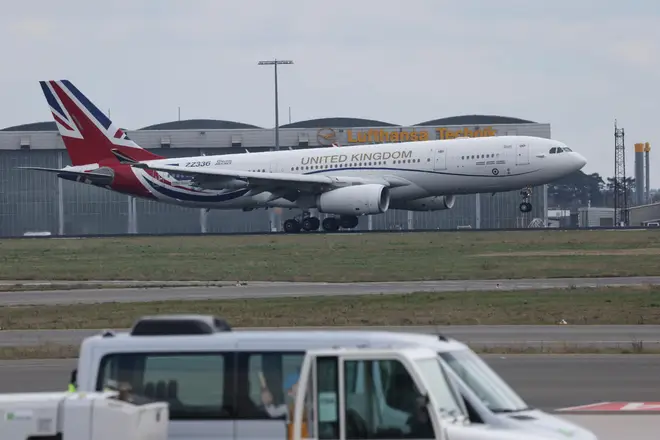 The last UK state visit to Germany was carried out in 2015 by the late Queen Elizabeth II.
The royals received a gun salute as they stepped off the plane and Camilla was given flowers as they made their way down the red carpet and towards central Berlin.
They were greeted by State Secretary Dörte Dinger; the Chief of German Protocol at the Foreign Ministry, Mr. Till Knorn; and the British Ambassador to Germany, Jill Gallard.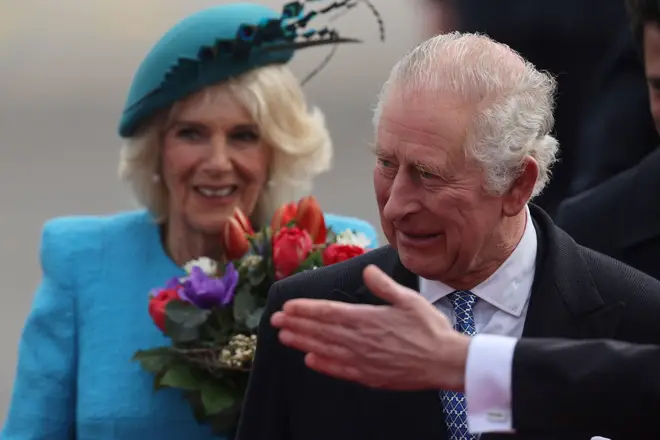 Charles and Camilla said in a statement issued ahead of their visit: "Ahead of our first State Visit to Germany, we are very much looking forward to meeting all of those who make this country so special,' they wrote.
"It is a great joy to be able to continue the deepening of the longstanding friendship between our two nations."
They were due to visit France last weekend France but protests there over pension changes meant the visit was postponed and will be re-arranged at a later date.