'He was full of life': Paul O'Grady producer says comedian was 'laughing and smiling' hours before his death
29 March 2023, 11:08 | Updated: 29 March 2023, 11:44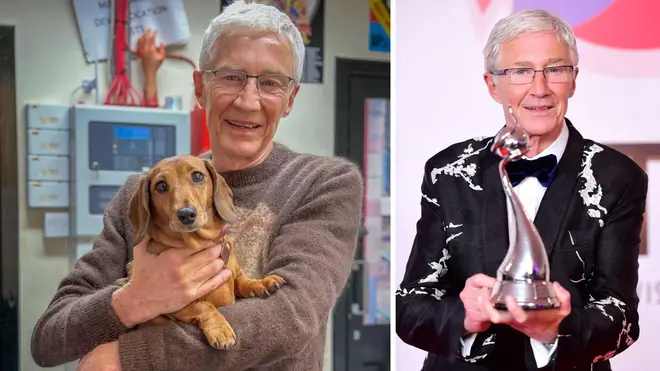 Paul O'Grady's radio producer has revealed he visited the star for a catch-up and saw he appeared "full of life" just hours before he died.
Malcolm Prince said the Lily Savage performer had been laughing and smiling, surrounded by his "beloved dogs", during their get-together.
He left a heart-warming tribute to the 67-year-old, whose death has shocked fans.
"Yesterday afternoon, I popped round to Paul's for a good old catch-up," he wrote in a Twitter post called "I'm devastated."
"Surrounded by his beloved dogs, he was laughing, smiling, and full of life.
Read more: Royals 'deeply saddened' by death of TV star Paul O'Grady, who passed away 'unexpectedly but peacefully' aged 67
"He was so proud of 'Annie' [his stage show], so happy to be back on Boom Radio, and he was looking forward to so many new projects.
"And now's he gone. I can't believe it.
"We have lost a unique talent - and I've lost a dear friend.
"We were all lucky to have Paul in our lives. My heart goes out to Andre, Paul's family, and friends. Oh how I'll miss him."
The royals said they were "deeply saddened" by the death of Mr O'Grady, who was known for his drag persona Lily Savage as well as hosting several hit TV shows like Blankety Blank. He had been due to start at Boom at Easter.
Mr O'Grady, who died "unexpectedly but peacefully", was joined by Camilla, the Queen consort, last year in a special one-off episode of his show For The Love Of Dogs to mark 160 years of Battersea Dogs and Cats Home, an organisation for which he was an ambassador.
The royals said in a tweet on Wednesday: "Deeply saddened to hear of the death of Paul O'Grady, who worked closely with Her Majesty in support of [the dogs and cats home], providing lots of laughter and many waggy-tailed memories."
Announcing his husband Mr O'Grady's death earlier, Andre Portasio said: "It is with great sadness that I inform you that Paul has passed away unexpectedly but peacefully yesterday evening.
"We ask, at this difficult time, that whilst you celebrate his life you also respect our privacy as we come to terms with this loss.
"He will be greatly missed by his loved ones, friends, family, animals and all those who enjoyed his humour, wit and compassion.
"I know that he would want me to thank you for all the love you have shown him over the years."
The cause of death has not been made public.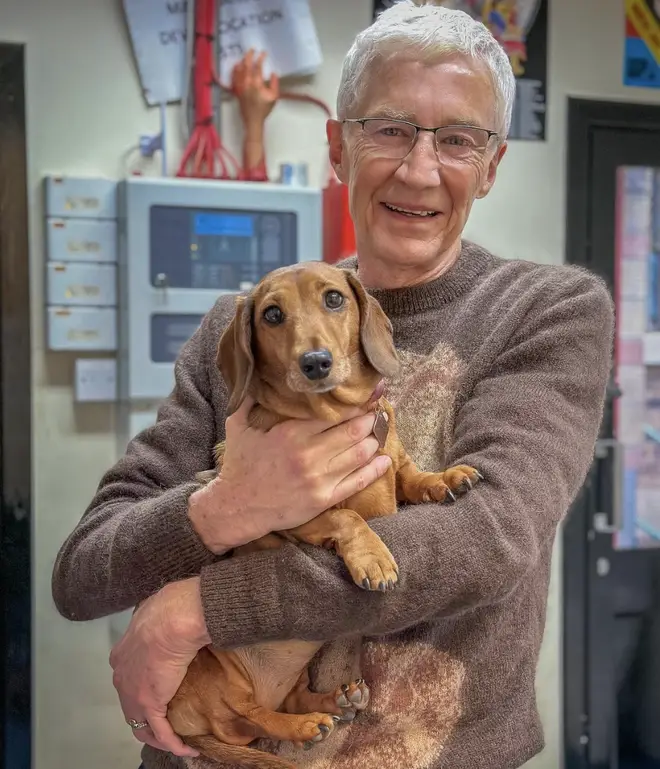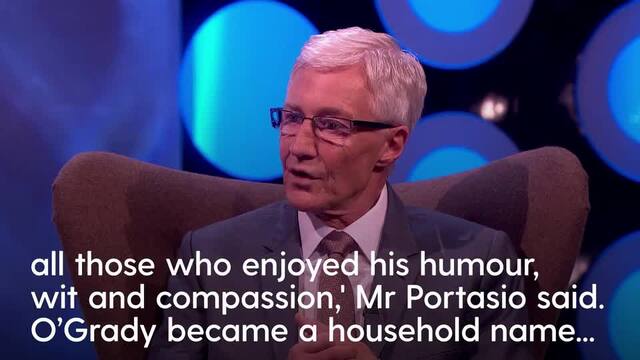 TV personality and comedian Paul O'Grady dies unexpectedly aged 67
Merseyside-born Mr O'Grady was best known as the presenter of shows including the Paul O'Grady Show, Blind Date, Blankety Blank and For The Love Of Dogs, as well as Paul O'Grady's Saturday Night Line Up.
Mr O'Grady took over from Blind Date's long-running presenter and his close friend Cilla Black, who died in 2015, as he hosted the reboot of the show in 2017.
Mr O'Grady's love for animal was well-known, and he had lived in a farmhouse in Kent with Mr Portasio along with a menagerie of animals including four dogs, goats, sheep, chickens and barn owls.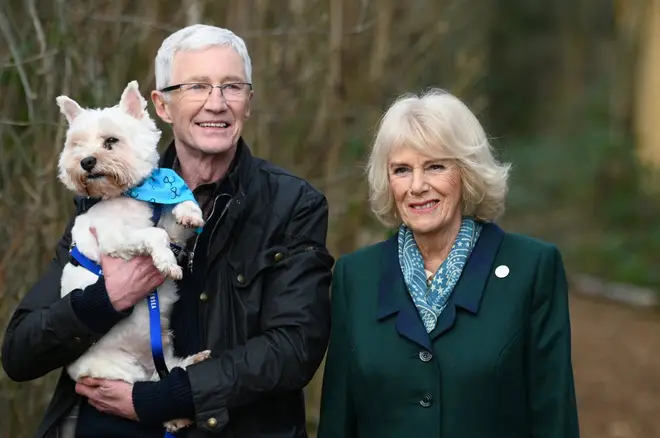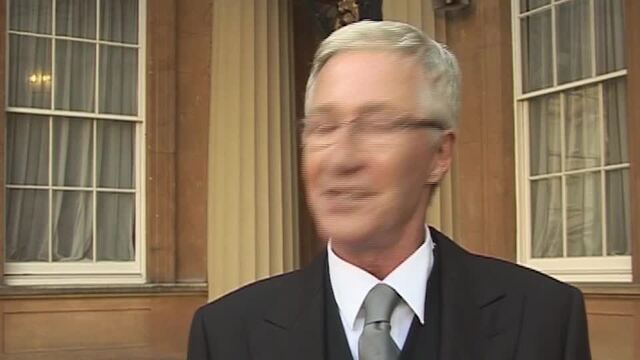 TV personality and comedian Paul O'Grady seen in archive footage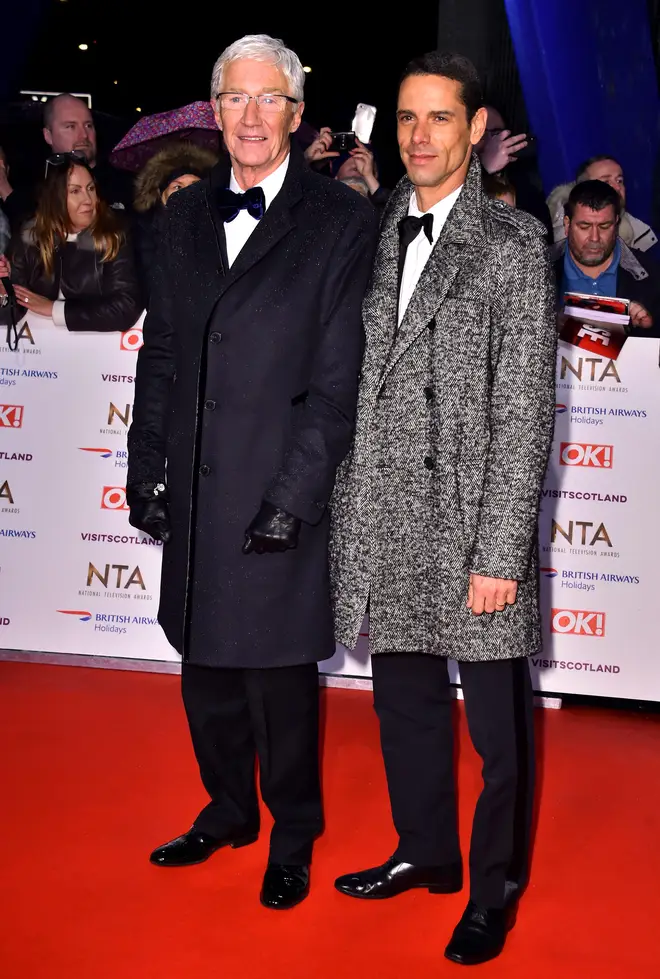 During the coronavirus lockdown, he wrote his debut children's book, Eddie Albert And The Amazing Animal Gang, which was published in September 2021.
TV presenter Lorraine Kelly described O'Grady as "a really special man" in an online tribute.
"Such sad news. Paul O'Grady - funny, fearless, brave, kind and wise. Will be sorely missed. A really special man."
Replying to another Twitter user, she added: "I always think dogs are the best judge of character and they ADORED him."
Human rights campaigner Peter Tatchell said Mr O'Grady was not just a "comedian and broadcast personality but a much admired campaigner for LGBT+ equality and animal rights.
"Paul was one of the loveliest people you could ever meet. Everyone whose lives he touched will miss him greatly, as will those who enjoyed his wit and admired his compassion."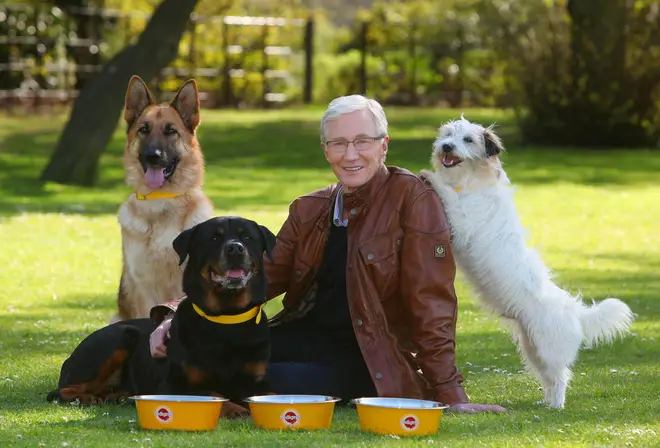 Former Countdown star Carol Vorderman asked: "Paul, what are we meant to do without you?"
She added: "Already giving them raucous, ripping up the rulebook, mischief making, calling it out, loving hell in heaven."
Battersea Cats and Dogs Home called Mr O'Grady a "devoted animal lover" and a "champion for the underdog".
Chief executive Peter Laurie said: "Battersea will forever remember Paul as a devoted animal lover with the biggest heart, who fell head over heels in love with every dog he met at our centres.
"Paul will always be associated with Battersea and we are truly saddened to have lost such a true friend and huge part of our charity.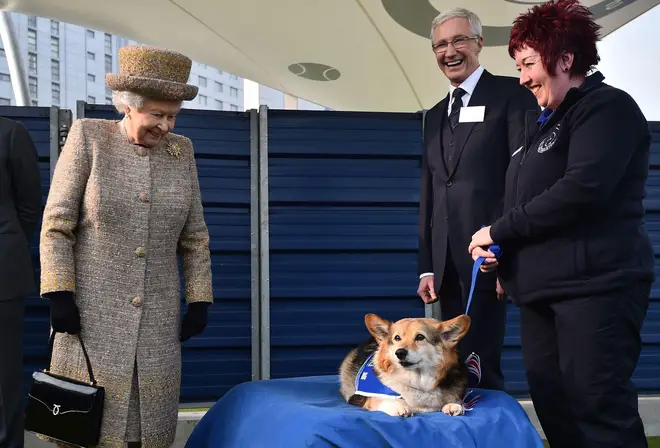 He continued: "Paul had an extremely hands-on approach as a Battersea Ambassador and has been fundamental in helping our charity to communicate important campaign messages.
"He was a champion for the underdog and would do anything to ensure all animals live a healthy and happy life. He will be dearly missed."
Born in Birkenhead, on the Wirral, Merseyside, Mr O'Grady's mother's maiden name was Savage - which is believed to have inspired his famous drag alter ego.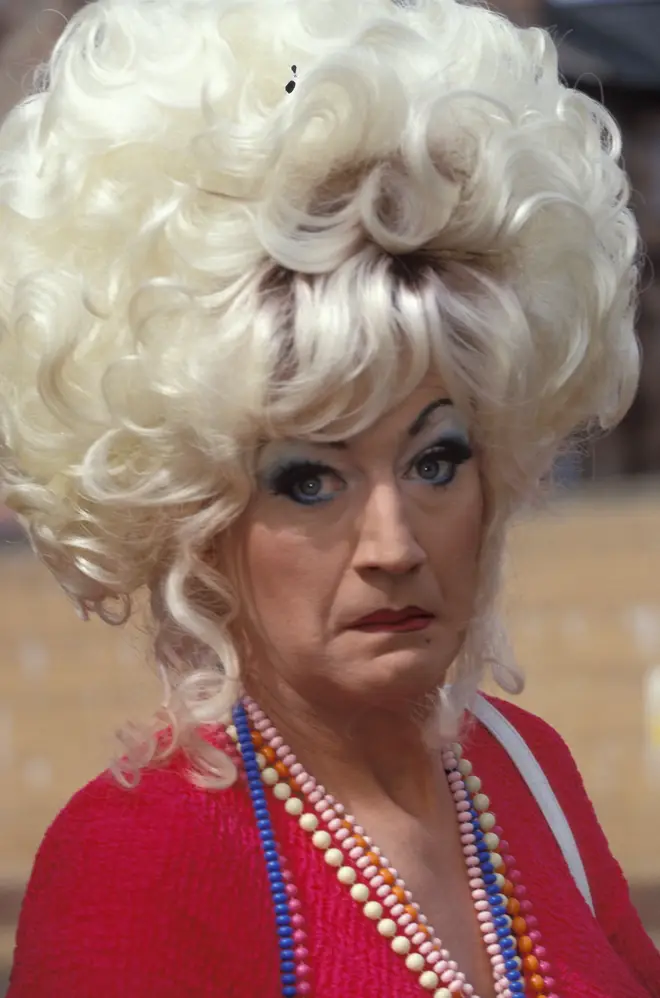 He began his career performing as Lily Savage in the 1970s whilst working as a peripatetic care officer for Camden Council, going on to tour northern England as part of drag duo the Playgirls.
He later settled into a solo show as Savage that ran for eight years at London's Royal Vauxhall Tavern, and made a name for himself speaking out about LGBT issues.
Read more: TikToker Kara Santorelli killed in car crash aged 18 just days after posting how she'd never been in an accident
Read more: TikTok star Fiona Jane dies aged 44 following throat cancer battle as tributes pour in
Mr O'Grady's career as Savage took off with TV and radio appearances in character and he was eventually asked to take over from Paula Yates as The Big Breakfast presenter as Savage from 1995 to 1996.
He took on chat show The Lily Savage Show for a short run in 1997 and later that year had success as the host of a revived version of gameshow Blankety Blank, which ran until 2002.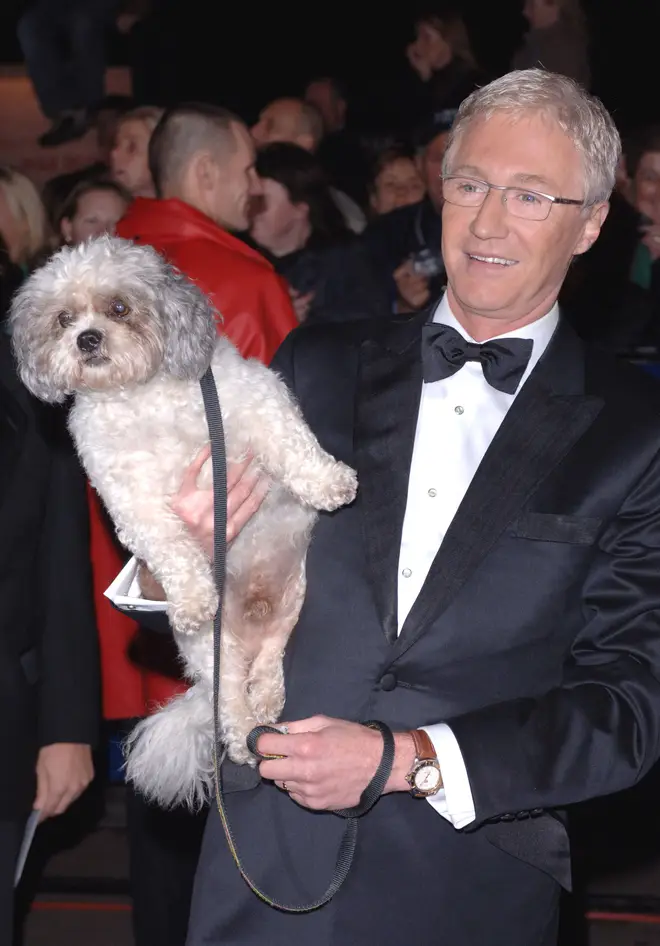 His self-titled teatime programme The Paul O'Grady Show aired from 2004 to 2005, later becoming The New Paul O'Grady Show.
Throughout his career Mr O'Grady won numerous accolades including a TV Bafta, a British Comedy Award, and a National Television Award for The Paul O'Grady Show.
He was made an MBE in the 2008 Queen's Birthday Honours for services to entertainment and attended the ceremony with his daughter Sharyn Mousley.