Netflix hikes prices for millions of UK customers - with premium subscription costing £17.99 a month
19 October 2023, 10:00 | Updated: 19 October 2023, 10:03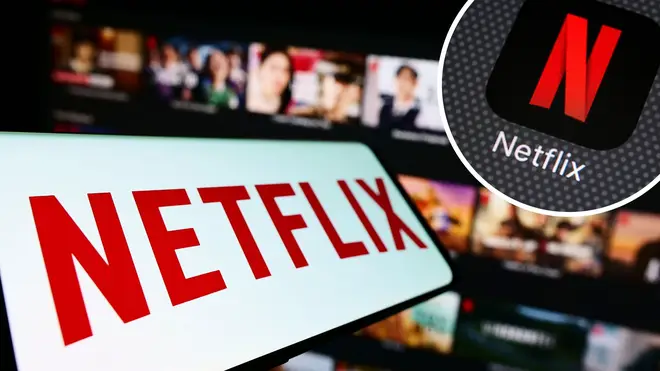 Netflix has hiked prices for millions of UK customers - with premium subscriptions set to cost £17.99 a month.
The streaming giant is putting up fees in the US, Britain and France after a growth in subscriber numbers.
It comes after they cracked down on password sharing, forcing more viewers to pay for their own accounts.
In the UK, the price of a basic plan has gone up to £7.99 a month and the premium, ad-free plan, costs £17.99 - having increased by £2.
The standard subscription remains at £10.99 per month.
Read more: Rolf Harris' daughter changes name in bid to distance herself from his toxic legacy
Read more: 'Game-changing' facial recognition tech to be used in crackdown on London shoplifting
The price rise comes amid wider "streamflation" with the average monthly cost for major streaming platforms increasing by almost 25 per cent in a year, according to Wall Street Journal.
Netflix added 8.8 million customers worldwide in the third quarter to take the total to more than 247 million.
The company - which has hits including The Crown - expects to attract a further nine million subscribers in the final three months of this year.
It comes despite Hollywood strikes having shut down the majority of productions in the US.
Netflix has not increased its prices since January 2022 but the platform did axe the basic ad-free option for new or returning customers from July.
Two months before dropping the tier, it announced that anyone sharing an account with someone outside their household had to kick them out or pay an extra £4.99 per month.