New Banksy Video Shows How He Pulled Off Shredding Stunt
18 October 2018, 10:13 | Updated: 18 October 2018, 10:14
Banksy has posted a video showing how he managed to shred his Girl With Balloon painting immediately after it was sold at auction.
After a mystery bidder bought the painting for £1.04million at Sotherby's, an alarm went off and the painting slid through a shredder hidden within the frame.
Theories have spread over how he carried out the stunt - and the artist has now released a new video showing some of the secrets.
It shows the secretive artist installing a shredder in the ornate frame before it was put up for auction.
After the winning bid, the video shows someone pressing a remote control, which started the shredding.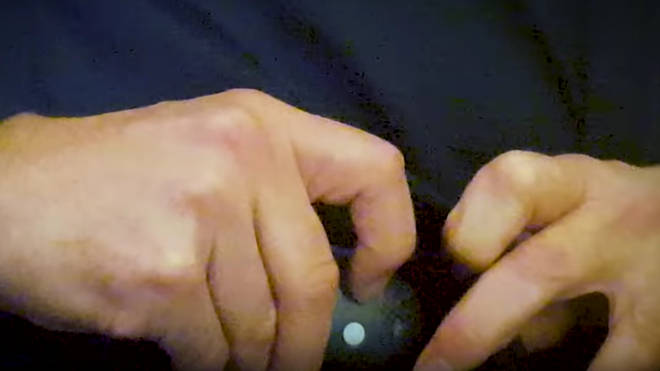 Most experts believed the painting was meant to stop halfway through shredding, an act that actually doubled the value of the artwork.
But interestingly, the video states that it was actually meant to be fully shredded, showing rehearsals in which the full painting was shredded every time.
The buyer has decided to keep the artwork after it made the headlines around the world.