Shani Louk's brother 'relieved' about her death as he reveals 'whole family crashed' after she was paraded by Hamas
1 November 2023, 14:54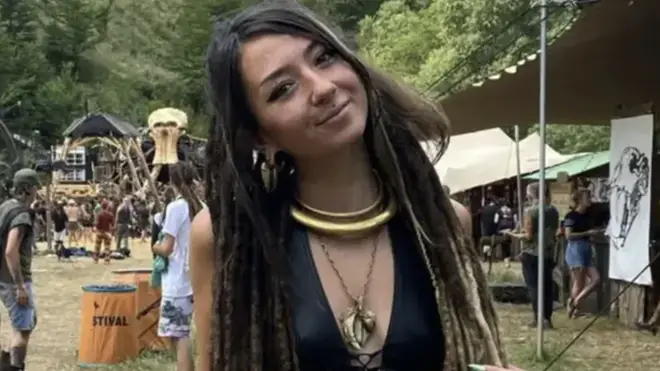 Shani Louk's brother has said he was "relieved" to find out she had died, revealing the "whole family crashed" when they saw her body being paraded by Hamas.
Amit Louk, 20, said he was horrified when he saw a video of the 23-year-old lying motionless and half-naked in the back of a truck filled with armed men.
He last heard from Shani on the phone as she tried to escape Hamas during the Nova festival attack on October 7. She was kidnapped after they stormed the site.
She was confirmed to have died earlier in the week, with Israel's foreign ministry saying: "We are devastated to share that the body of 23-year-old German-Israeli Shani Louk was found and identified.
"Shani, who was kidnapped from a music festival and tortured and paraded around Gaza by Hamas terrorists, experienced unfathomable horrors.
"Our thoughts and prayers are with Shani's friends and family during this unimaginable nightmare. May her memory be a blessing."
Read more: 'Beheaded by Hamas': Heartbreak for Shani Louk's family as Israeli president reveals part of her skull has been found
Read more: 'I spit on you, God damn you': Horrifying Hamas text threats sent from phone belonging to Shani Louk's missing partner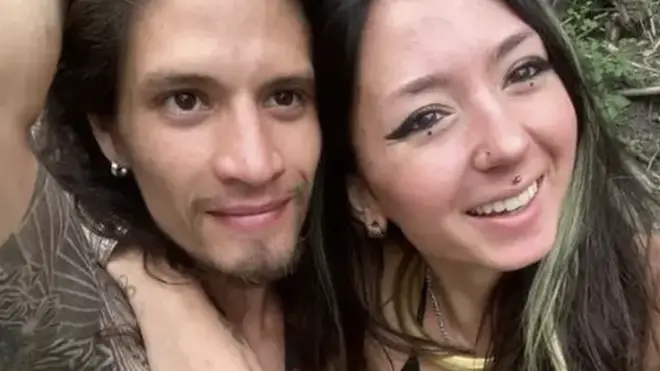 Speaking to Sky, her brother Amit said: "I never thought I was going to be in contact with this type of video, seeing my sister in that brutal position.
"And just in that moment, the whole family just crashed for a few weeks.
"It was so hard to actually see this brutality. Even though we know [Hamas] can reach this level of non-humanity, they just spat on her and treated her like she was nothing."
He went on to say he was relieved that she had died, adding: "In so many ways, I feel to know this, to know she's not suffering anymore."
He said he would remember his sister as someone who was full of love and joy.
"She loved music," Amit said. "She loved tattoos. She was an artistic person by nature… In the way she was talking and the way she was moving. In the way she danced.
"There was no dark side, only pure angel."
Shani is now among the 270 people massacred by Hamas at the festival after Israeli soldiers found fragments of her skull.
Her family all say she was killed instantly as she was trying to escape from the attack.