Shocking CCTV Shows Man Attack Lone Woman In East London
19 May 2017, 10:01 | Updated: 19 May 2017, 10:39
Two women in two days were dragged to the ground and attacked by a man in Dalston, east London.
CCTV has been released by police which shows the moment a man launched himself at a woman in Dalston, East London.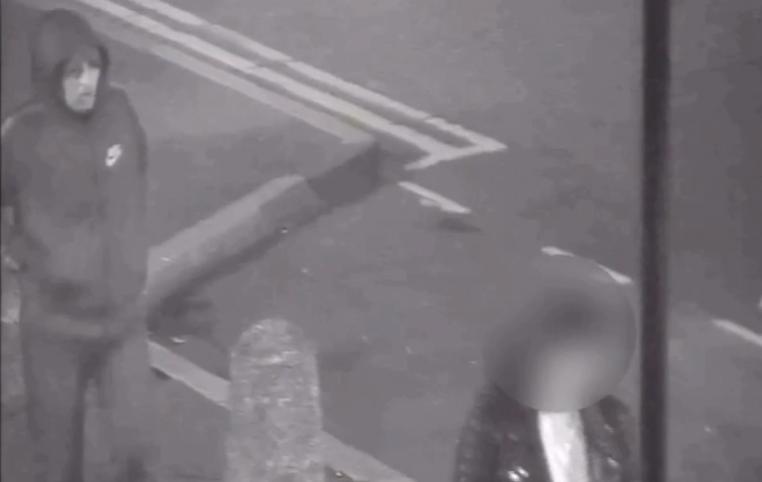 The footage has been released in an attempt to identify the man, who is thought to have carried out two attacks in two days last week.
The first, shown in the CCTV, happened at about midnight on Wednesday (10), as a 36-year-old woman was walking home wearing headphones.
As she was walking along Scriven Street, she took out her phone to send a message but was grabbed from behind by the man and dragged to the ground.
Thinking she was being robbed, she threw her phone in the direction of the man but he ignored it and continued to pin her down.
A passing car disturbed the man and he ran away in the direction of Haggerston Road. The victim then ran home and called police.
The second attack happened in the early hours of Friday (12), when a 35-year-old woman was walking home after a night out in Kingsland High Road at about 12.30am.
She was walking in Hertford Road when she noticed a man on the opposite side of the road, walking 20 metres behind her.
She kept walking but the man ran at her and pulled her to the ground. The victim screamed, getting the attention of a passing taxi driver who came to her aid.
The man then ran away towards Downham Road.
The attacker in both incidents is described as a black man, between 5ft 6inches to 5ft 10inches tall and aged in his early 20s.