One dead and officer injured in Tennessee high school shooting
12 April 2021, 21:38 | Updated: 13 April 2021, 05:28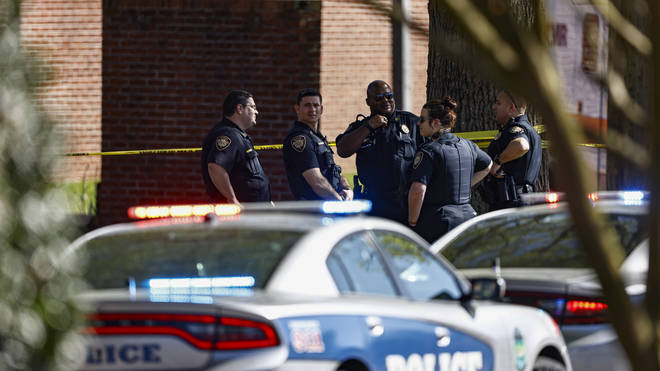 A pupil has been fatally shot by police after opening fire on officers responding to a report of a possible gunman at a Tennessee high school.
The Knoxville Police Department said law enforcement agencies were sent to Austin-East Magnet High School at about 3:15pm local time following a report that a potentially armed male was at the building.
Upon approach, shots were fired, the department said.
Tennessee Bureau of Investigation Director David Rausch said at a news conference on Monday that police found the pupil in a bathroom at Austin-East Magnet High School in Knoxville, a city about 180 miles east of Nashville.
They ordered him out, he did not comply and instead opened fire which caused police to respond by firing back, Mr Rausch said.
The pupil died at the school and an officer was wounded and taken into surgery, authorities said, adding that no one else was hurt.
"It's a sad day for Knoxville, and it's tough for Austin-East," Mr Rausch said.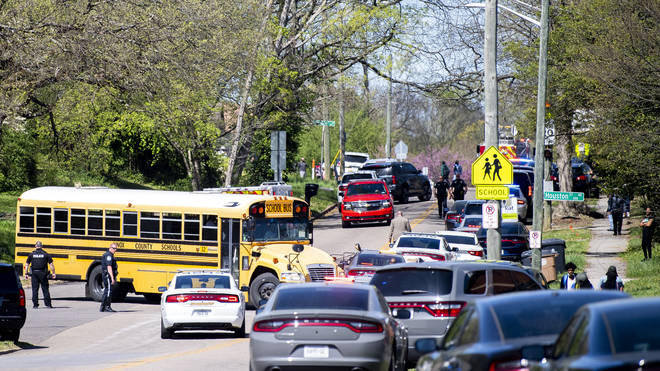 Multiple agencies are on the scene of a shooting at Austin-East Magnet High School. Multiple gunshot victims reported, including a KPD officer. The investigation remains active at this time. Please avoid the area. pic.twitter.com/ViQirnQSpx

— Knoxville Police TN (@Knoxville_PD) April 12, 2021
Earlier, Knoxville schools superintendent Bob Thomas said: "The school building has been secured and students who were not involved in the incident have been released to their families."
Reuters reports that Knoxville Mayor Indya Kincannon told CBS News about the officer's condition.
"He is conscious and in good spirits. ... He's going to be OK. I thanked him for putting his life on the line to protect students and staff at the school. He said he'd rather be hurt than anybody else," the mayor said.
Read more: Shots fired at undercover police in north London amid rising attacks on officers
The news agency also reported that a "reunification site" for families of the students was set up behind the school, where at least three students have been killed in gun violence this year.
The police department said inquiries will be handled by the Tennessee Bureau of Investigation, which is standard protocol for officer-involved shootings.