Storm Ciarán to hit today with 'danger to life' warning and 100mph winds to blast Brits as Met Office issues alert
1 November 2023, 09:03 | Updated: 1 November 2023, 12:18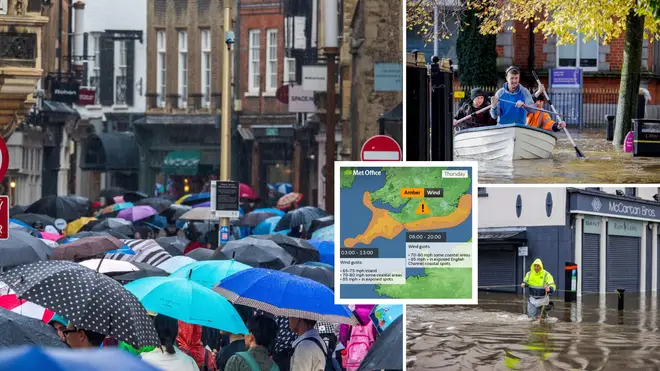 The Met Office has issued 'danger to life' warnings for parts of the UK as Storm Ciarán is set to bring chaos in the coming days.
Amber and yellow weather warnings have been issued as Storm Ciarán is set to move in overnight with strong winds and potential flooding.
The amber warnings have been issued across southwestern parts of England and Wales, as well as southern coastal areas, with yellow warnings already in force in these areas for Wednesday as well as the northeast.
Yellow warnings are set to remain in place until 9pm on Wednesday before the storm moves in overnight and amber warnings come into effect as early as 3am on Thursday.
Storm Ciarán will bring very strong winds of up to 70mph alongside heavy downpours of up to 80mm in England.
It may result in travel disruptions and structural damage to different regions, including potential damage to power lines.
It comes as parts of Northern Ireland have already been hit by torrential rain which caused flooding after a yellow warning was put in place.
The torrential rain saw severe flooding in Newry after the city's canal burst its banks due to rising water levels.
Read more: 'Danger to life' warnings issued by Met Office as Storm Ciaran to bring flooding and 90mph winds
Read more: Exact date Storm Ciarán will batter UK with heavy rain and 90mph winds on the way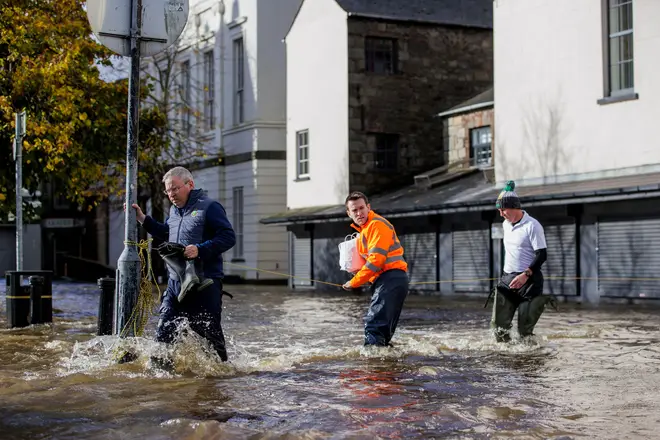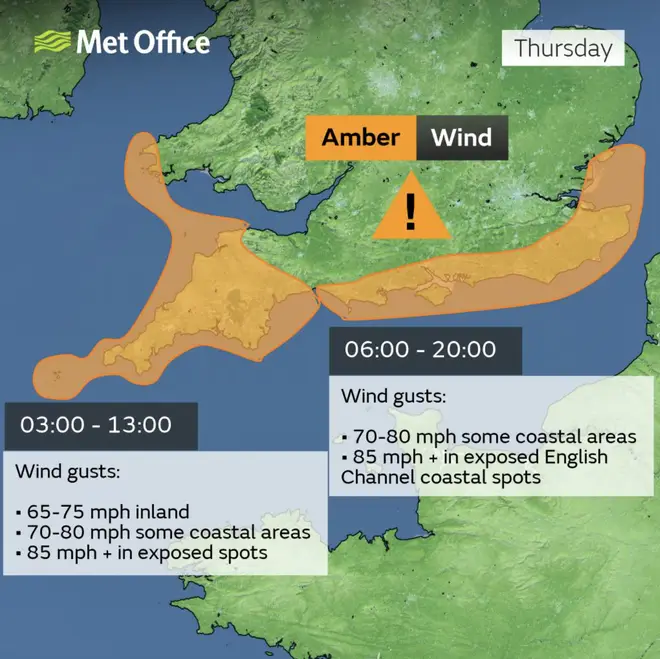 What does the amber warning mean?
According to the Met Office, the warning in place for parts of the UK could mean:
Flying debris could result in a danger to life
Damage to buildings and homes is possible, with roofs blown off and trees and power lines brought down
Roads, bridges and railway lines may close, with delays and cancellations to bus, train, ferry services and flights
Power cuts could occur and affect other services, such as mobile phone coverage
There is potential for large waves and beach material being thrown onto sea fronts, coastal roads and properties
When and where will the storm hit?
Storm Ciarán will hit the UK overnight on Wednesday going into Thursday morning.
It will bring strong winds, heavy rain and possible flooding to parts of south Wales and the southwest of England.
Amber warnings are in place for areas such as Cornwall, Devon and Pembrokeshire on Thursday from 3am until 1pm, with up to 80mph gusts of wind.
On the south coast, an amber warning will be in force from 6am until 8pm, with winds of up to 70mph possible.
The Met Office upgraded the weather warning for wind in Essex to amber - which is in place from 6am until 8pm on Thursday.
Yellow warnings are in place for southern England and Wales, northeast Wales, northeast England reaching up to Glasgow and the southeast of Northern Ireland.
The warnings are expected to remain in place until the end of Thursday.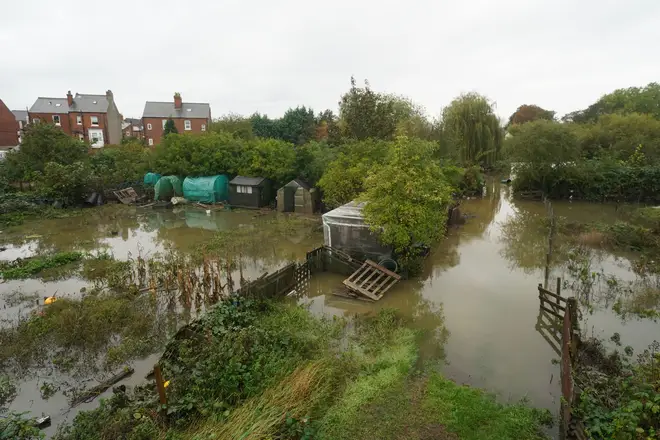 "Tomorrow, ahead of Storm Ciarán, a squally cold front will move eastwards across southern and southeast England bringing bursts of heavy rain and coastal gusts of 60-70mph, mainly from Dorset eastwards," Met Office Chief Meteorologist Dan Suri said.
"Wind and rain warnings associated with Storm Ciarán are in force from Wednesday night onwards into Friday, with further updates possible on Wednesday. These include amber warnings for winds for southwestern parts of England and Wales Thursday early hours and morning and the far south and southeast of England Thursday daytime and early evening.
"Storm Ciarán is expected to bring very strong winds along southern coastal areas of England in particular where gusts of 70 to 80mph are possible, gusts perhaps exceeding 85 mph in the most exposed locations. Further inland, gusts could reach up to 50 or 60mph.
"This deep low pressure system will bring heavy rain to many parts of the UK. Much of southern England and south Wales, as well as parts of north Wales, northeast England, southeast Scotland and perhaps the east of Northern Ireland look to see the wettest conditions between Wednesday evening and Friday morning.
"20-25 mm of rain may fall quite widely, with 40-60 mm possible over higher ground. Some parts of south Wales and southwest England may see 80 mm of rain. This rain will fall on already saturated ground, bringing the risk of flooding."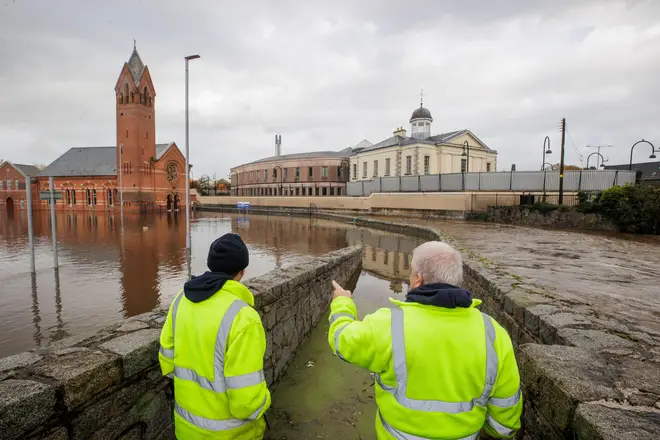 Kate Marks, flood duty manager at the Environment Agency, said of possible flooding: "Significant surface water flooding is possible but not expected in the South East of England today and minor river flooding impacts are probable. Further significant flooding impacts are possible from Wednesday through to Friday in response to rain from Storm Ciaran."
"We advise people to stay away from swollen rivers and urge people not to drive through flood water as just 30cm of flowing water is enough to move your car.
It comes just over a week since Storm Babet swept the nation, which saw multiple regions hit by flooding and strong winds, including a rare red danger to life warning in Scotland.