Vegan influencer Zhanna Samsonova boasted of weighing 'the same as 18 coconuts' before 'dying of starvation'
14 August 2023, 16:36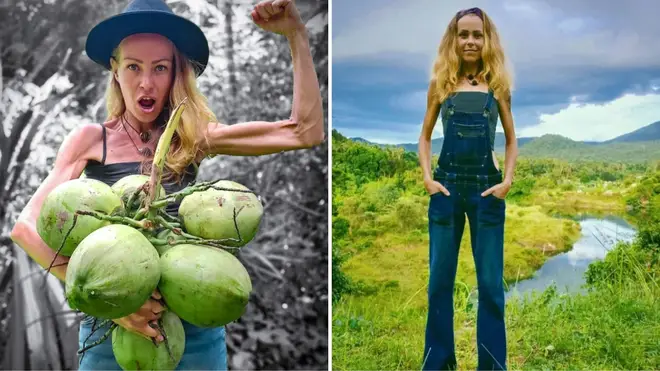 Vegan influencer Zhanna Samsonova boasted that she weighed the same as "18 coconuts" before her death from malnutrition.
The 39-year-old known as Zhanna d'Art, who is feared to have starved to death, posted on Instagram that she weighed just 41kgs after going on an extreme fruit-only diet.
Her official cause of death has not been declared, but her mother is reported to have said she succumbed to a 'cholera-like infection'. Her family is awaiting final medical reports and the certificate that will establish the cause of death.
Zhanna told her Instagram followers how she spent years eating and drinking just fruits, sunflower seed sprouts, smoothies, and juices.
In one post she was thrilled to announce she weighed 41kgs - the equivalent of 18 coconuts she was holding.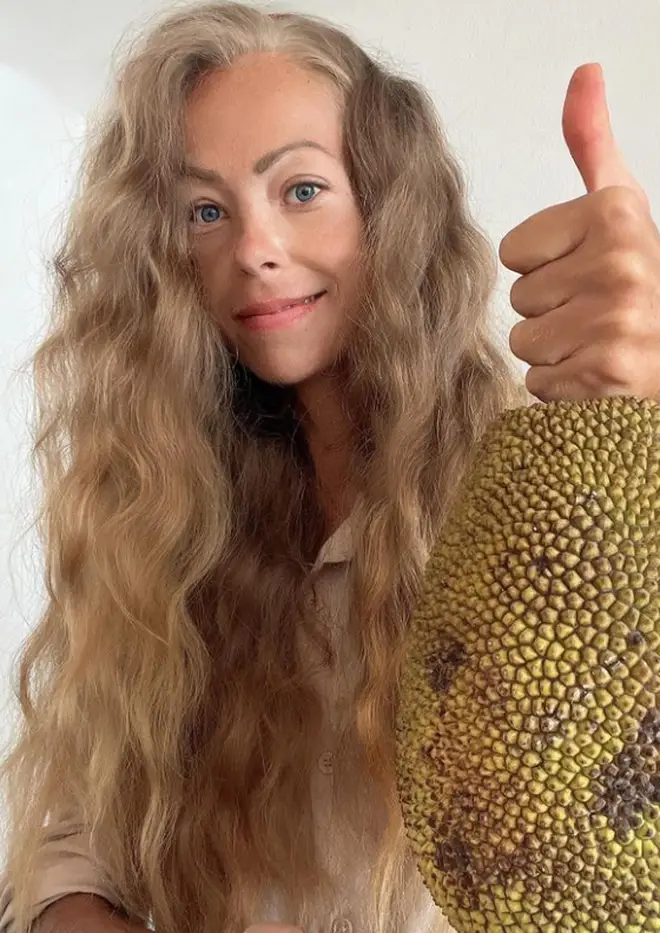 Read More: 'She did not listen to me': Mum of influencer Zhanna Samsonova who died after adopting raw fruit diet shares anguish
Read More: Vegan influencer Zhanna Samsonova's chilling final post days before she 'starved to death' after 'extreme' fruit diet
Sharing a picture of herself holding a bunch of coconuts, she wrote: "Being thin doesn't mean weak! Being big and bulky doesn't mean strong!
"Recognise that we all come in different shapes and sizes, and that all people are inherently valuable regardless of the way they look.
"I'm holding the bunch of nine coconuts with just one left hand!"One coconut is about 2-2.3kg, approximately 18-22kg, and my weight is 41kg by the way."
Zhanna's mum Vera Samsonova, 63, said her daughter "did not listen to her" after warnings over the effects of her extreme diet.
She told Russian media: "Please stop writing bad things, it hurts be a lot. She chose this path. I fought for many years [but] she did not listen to her mother."
In Samsonova's last moments, Vera explained that seemed to have finally understood the errors of her ways and replied: "Yes, I was so mistaken."
One of her friends, Olga Chernyaeva, told Russian media how Samsonova could barely walk in the months before her death."I watched her journey to death for seven years. About five months ago, I met Zhanna in Sri Lanka and she had a haggard look.
"Her legs were swollen... It was amazing that she was still moving - I think she did it through pain."
Friends have claimed that for the last seven years she had eaten nothing but jackfruit and the tropical fruit durian, known for its overpowering smell.
"You don't need to be a doctor to understand where this will lead," one friend said.
Another said : "A few months ago in Sri Lanka, she already looked exhausted, with swollen legs oozing lymph.
"They sent her home to seek treatment. I convinced her to seek treatment, but she didn't make it."
She used social media to describe her raw diet, saying: "I eat simple food, although I have a lot of experience as a raw food chef. I love creating my own recipes and inspiring people to eat healthier."
Days before she died, Samsonova shared the haunting last message: "Life is meaningless but worth living provided you recognise it's meaningless."T