'He made serious mistakes in life': Putin breaks silence over Prigozhin plane crash
24 August 2023, 17:27 | Updated: 24 August 2023, 21:22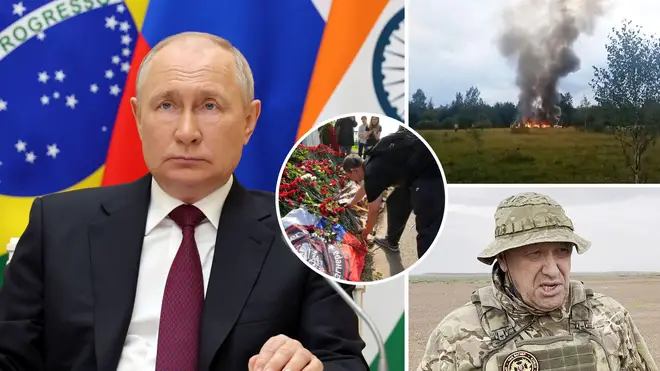 Russian president Vladimir Putin has broken his silence over the mystery plane crash that is understood to have killed Wagner chief Yevgeny Prigozhin.
Putin had initially refused to comment on the crash, though the Russian leader has now paid tribute to his former chef, who he says had a "complicated fate".
"I have known Prigozhin for a long time, since the beginning of the 1990s," Putin said in a televised address.
Seemingly referencing Prigozhin's failed mutiny, Putin added: "This was a person with a complicated fate, and he made serious mistakes in life, but also sought to achieve the necessary results - both for himself and at time when I asked him to, for the common cause, such as in these recent months."
All 10 people on the plane - three crew and seven passengers - died, according to officials cited by Russia's state news agency Tass.
Read more: 'Wine crate bomb' took down Prigozhin plane as female crew member killed in crash told of 'last-minute repairs'
Putin has acknowledged that some Wagner soldiers we on board the plane, and said he wished to pay tribute to them for their role in the Ukraine war.
"Initial data suggests employees of the Wagner company were on board," Putin said.
"I would like to note that these are people who have made a significant contribution to our common cause of fighting the neo-Nazi regime in Ukraine," he continues.
"We remember and know it, and we will not forget it."
Meanwhile, the US has said it is "likely" Prigozhin was killed in the plane crash, though added there was no indication that a surface-to-air missile had been used.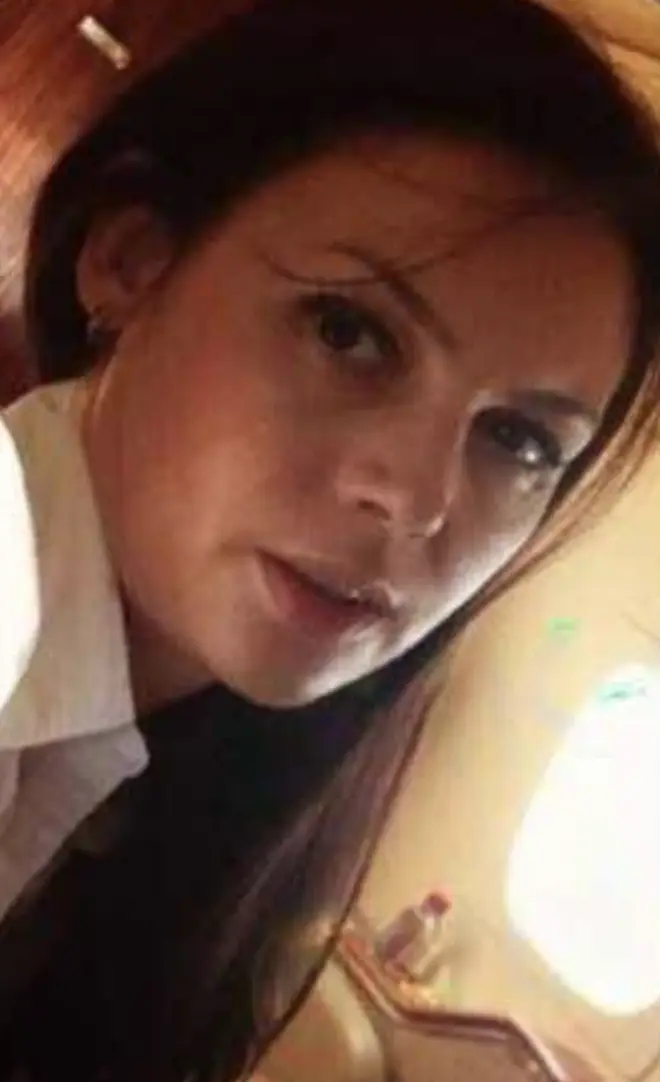 Putin had stayed silent on the incident while appearing at the BRICS summit just hours later.
He instead congratulated South African president Cyril Ramaphosa on the announcement that six countries would be joining the economic alliance next year.
HIs address came after he also attended a concert celebrating the 80th anniversary of the Soviet Union's Second World War victory, despite news of the explosion breaking earlier in the day.
Read more: 'Get ready for us': Wagner fighters send chilling revenge message to Putin after jet carrying Yevgeny Prigozhin crashes
Read more: Prigozhin plane crash 'was no accident' as Russian authorities claim Wagner boss among 10 passengers killed
Flight attendant Kristina Raspopova, 39, was the only woman on the plane when it crashed.
Just hours before departure, stewardess Ms Raspopova told her family that the flight had been delayed. It was taken away for some short-term and incomprehensible repairs, she said.
There have been suggestions that a bomb in a wine crate was behind the explosion, former British intelligence officer Christopher Steele told Sky.
He added: "That's a kind of ironic end for Putin's former caterer."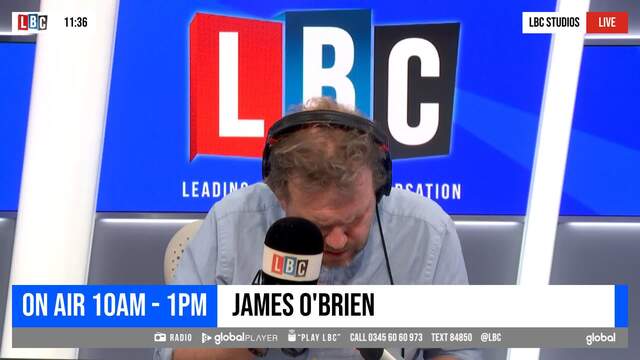 Russia expert at Chatham House, Keir Giles, comments on Wagner boss 'killed in plane crash'
A relative of Ms Raspopova said the flight attendant had been in Moscow and was planning to fly out within the next few days.
"She said that she was in Moscow, she was going to fly out, today or tomorrow," they told the VChK-OGPU Telegram channel.
"The aircraft was under maintenance or some urgent repairs.
"They were waiting for the flight. Some kind of maintenance."
The relative continued: "She said that the flight was domestic.
"They were waiting for a call when to fly.
"Regarding the maintenance of the aircraft, she said that either it was maintenance, or it was just an aircraft repair, something like that.
"They were waiting for the order to take off…"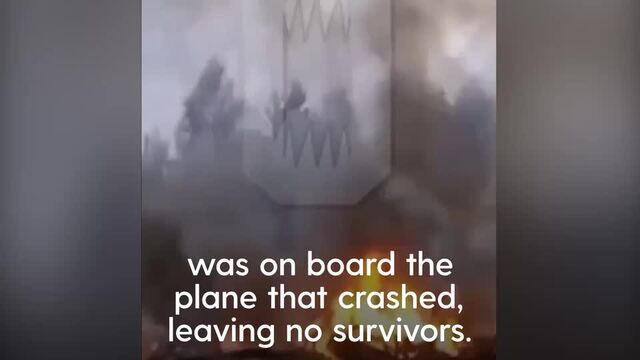 Mercenary leader Prigozhin was on crashed plane, Russian agency says
Wagner fighters have since warned that there will be revenge over Prigozhin's death.
It is thought that Putin is trying to wind up the organisation after it rebelled against his rule in June in a day-long coup.
In a new video, the masked men said: "There's a lot of talk right now about what the Wagner Group will do.
"We can tell you one thing, we are getting started, get ready for us."
Supporters of the group have been seen crying as they place wreaths and flowers in tribute to the leader at a memorial.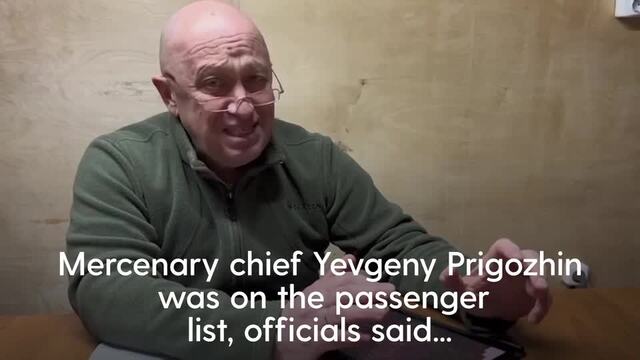 Russia jet crash kills 10, Yevgeny Prigozhin on passenger list say officials
Who was in the Prigozhin plane crash?
Seven passengers and three crew were on board the aircraft and were all killed in the crash.
Russia's aviation agency identified the seven passengers as:
Yevgeny Prigozhin
Dmitry Utkin
Sergei Propustin
Yevgeny Makaryan
Alexander Totmin
Valery Chekalov
Nikolai Matuseyev

The crew members were identified as:
Captain Alexei Levshin
Co-pilot Rustam Karimov
Flight attendant Kristina Raspopova