Elon Musk says AI one of the 'biggest threats' to humanity
1 November 2023, 19:04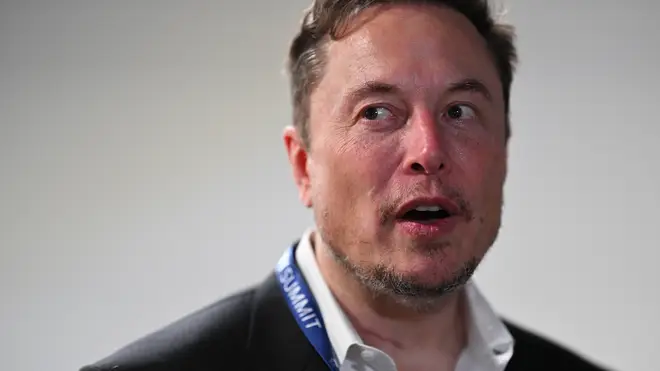 The Tesla, SpaceX and X owner is attending the UK's AI Safety Summit and is set to meet Prime Minister Rishi Sunak.
Elon Musk has said he believes AI is "one of the biggest threats" to humanity, and that the UK's AI Safety Summit was "timely" given the scale of the threat.
The billionaire said AI was an "existential risk" because humans for the first time were faced with something "that is going to be far more intelligent than us".
Mr Musk was speaking on the first day of the AI Safety Summit at Bletchley Park, which the Government is using to host discussions with world leaders, tech firms and scientists on the risks of advancing AI technology.
Speaking to the PA news agency at the summit, Mr Musk said: "I think AI is one of the biggest threats (to humans).
"We have for the first time the situation where we have something that is going to be far smarter than the smartest human.
"We're not stronger or faster than other creatures, but we are more intelligent, and here we are for the first time, really in human history, with something that is going to be far more intelligent than us.
"It's not clear to me if we can control such a thing, but I think we can aspire to guide it in a direction that's beneficial to humanity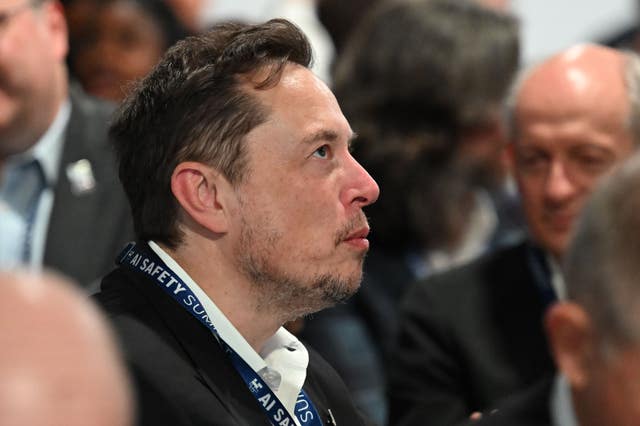 "But I do think it's one of the existential risks that we face and it is potentially the most pressing one if you look at the timescale and rate of advancement – the summit is timely, and I applaud the Prime Minister for holding it."
Mr Musk added that he hoped the two-day summit could be used to establish an "international consensus" on insight into AI, so that a "third-party referee" could be established in the sector "who can observe what leading AI companies are doing and at least sound the alarm if they have concerns".
The countries attending the summit, including the US and China, have all signed a joint agreement called the Bletchley Declaration which sets out a shared understanding of the risks of AI, and to work together to manage those risks, which the Government has hailed as a "world first".
Mr Musk is due to meet Rishi Sunak during the summit and will hold an online conversation with the Prime Minister after the event closes on Thursday.
He said he will be calling for a framework to be established for insight into AI when asked if he would be pressing Mr Sunak for a certain type of policy during the summit.
He said the regulation of AI needed to be like sport in that "every sport has a referee" to ensure "fair play" and the summit was a good opportunity to discuss this.
"I'm not pushing for a particular policy, I'm certainly saying let's try to establish a framework for insight by neutral third parties," he told PA.
"Once we have a framework for insight, then there'll be some proposed policies or proposed rulemaking, and that will be done in concert with the AI companies.
"Then it's sort of like, to go back to the sports analogy, what do all the teams in the game think would be fair rules that everyone should play by? That's where we want to establish, but I don't know what necessarily the fair rules are, but you've got to start with insight before you do oversight.
Mr Sunak, speaking to ITV 1's Peston, expressed delight at Mr Musk attending the summit – given his "long track record" in the sector.
Told Mr Musk mentions the extinction risk regularly, Mr Sunak replied: "What he and others have said is that we can't be certain, no-one can know with certainty about those types of risks. But people have said there is a potential for AI to pose risks that are like pandemics or nuclear wars.
"Now, even if that's a small possibility, and there is uncertainty about that because many experts say that that is not remotely going to happen, but even if it's a small possibility, because it's such a significant risk, it's right that leaders like me take the steps to protect our countries.
"And that's what I've done there. I've taken a lead, globally, in making sure that we can protect the British public against these risks, however small they might be, so that we can focus on getting the benefits of AI for our families, and health and education, and not worry about those things."