Donald Trump impeachment: Lawyer required to produce Ukraine documents
30 September 2019, 22:23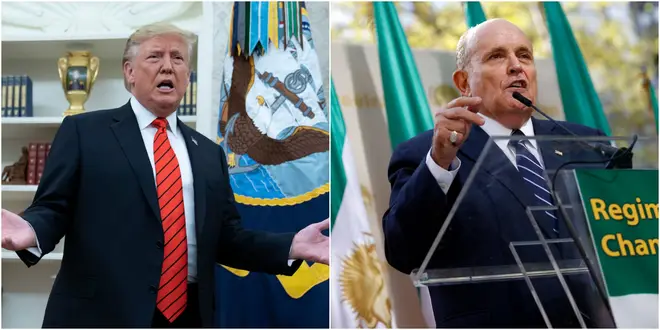 Donald Trump's lawyer Rudy Giuliani has been subpoenaed to produce documents relating to his interactions with Ukrainian officials.
The House Intelligence, Foreign Affairs and Oversight and Reform panels announced Rudy Giuliani's subpoena on Monday as they examine the president's efforts to persuade Ukraine to investigate political rival Joe Biden and his family.
CNN reports that Mr Giuliani himself now faces the prospect of "being in the crosshairs" of the House's impeachment investigation.
Mr Giuliani will have to produce the documents by 15 October, Sky News reports.
The Democrats have also requested information from three of his associates.
"Our inquiry includes an investigation of credible allegations that you acted as an agent of the President in a scheme to advance his personal political interests by abusing the power of the Office of the President," the chairmen of the three committees wrote in a letter to Giuliani, CBS News reports.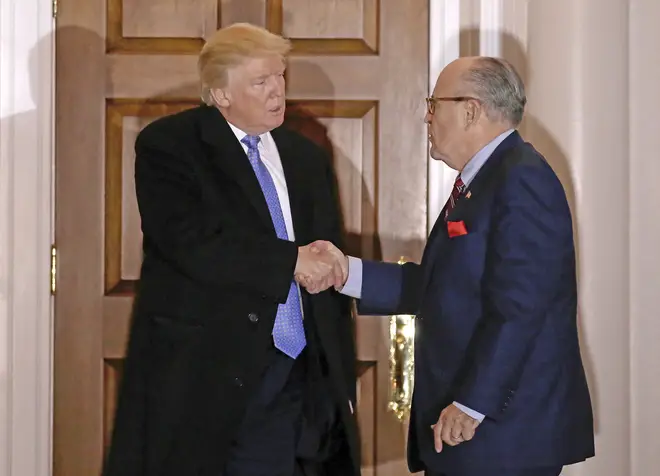 "A growing public record, including your own statements, indicates that the President, you, and others appear to have pressed the Ukrainian government to pursue two politically-motivated investigations," the letter said.

Mr Giuliani and the White House have not yet responded to the subpoena.
The committees are investigating the matter, which was a subject of a whistleblower's complaint, as part of an impeachment inquiry against Mr Trump.
A rough transcript emerged last week of a call between Mr Trump and President Volodymyr Zelensky, in which the US president urged him to investigate the discredited allegations against Mr Biden, a 2020 Democratic frontrunner, and his son.