Meet Mrs Sunak: Everything you need to know about Rishi Sunak's billionaire 'first lady' Akshata Murthy
4 October 2023, 12:38 | Updated: 4 October 2023, 12:45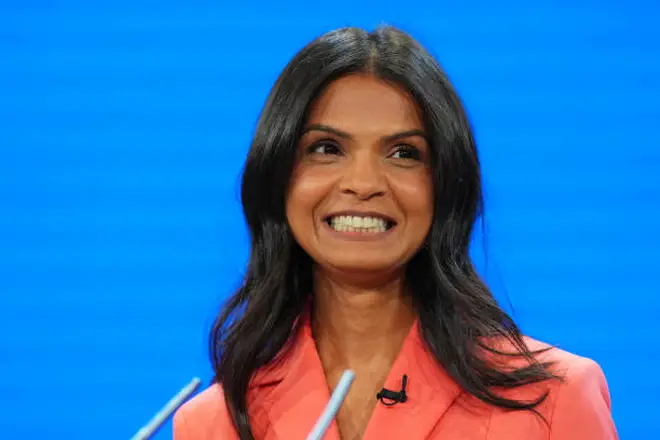 Akshata Murthy surprised Tory conference when she introduced her husband Rishi Sunak
Akshata, 42, a fashion designer, married Rishi Sunak in Bengaluru, India, in 2009 and will be taking up residence on the famous street with their two daughters Krishna and Anoushka.
Who is Akshata? No stranger to a headline herself, Murthy hit headlines earlier this year when it was revealed she had retained her non-domicile status and managed to avoid hefty tax bills on a personal business.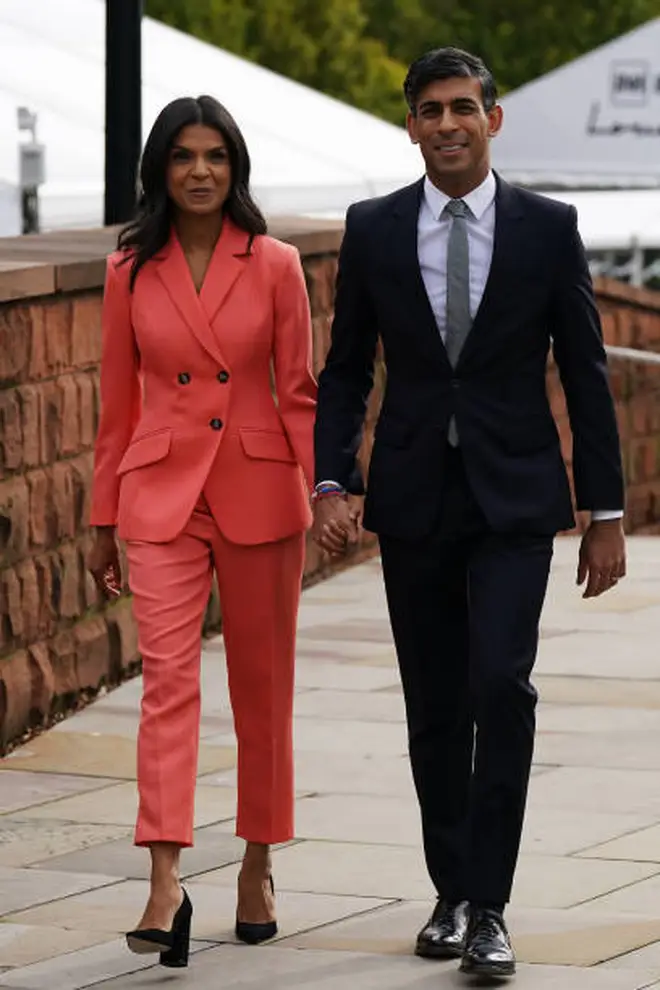 Read More: HS2 extension scrapped and £36bn to be spent on new transport projects in the North, says Rishi Sunak
Read More: 'Rishi and I best friends': Sunak's wife introduces PM in surprise speech as she confirms his love of 'cheesy rom-coms'
Who is Rishi Sunak's wife Akshata Murthy?
Rishi Sunak married Akshata Murthy in 2009, in a two-day wedding in Bangalore.
Murthy runs fashion label Akshata Designs and is also a director of a venture capital firm founded by her dad in 2010.
She is the daughter of the sixth richest man in India, billionaire N.R. Narayana Murty, who is co-founder of Infosys, an IT company.
Studying economics and French at Claremont McKenna College in California, Murthy went on to study Fashion Design and Merchandising in Los Angeles, before going on to gain an MBA from Stanford.
It was there that she met Sunak, who was studying in the US on a prestigious Fulbright scholarship. The coupe married four years later.
Founding her own company Akshata Designs, in 2007, the venture folded soon after. Later going on to found London-based Catamaran Ventures UK with Mr Sunak, the now-PM transferred his shares to her before he became an MP back in 2015.
The family have multiple properties – a five-bedroom townhouse in London, a manor house in North Yorkshire, a property in Santa Monica, California, and another central London flat.
Sunak was the first politician to appear on the Sunday Times rich list.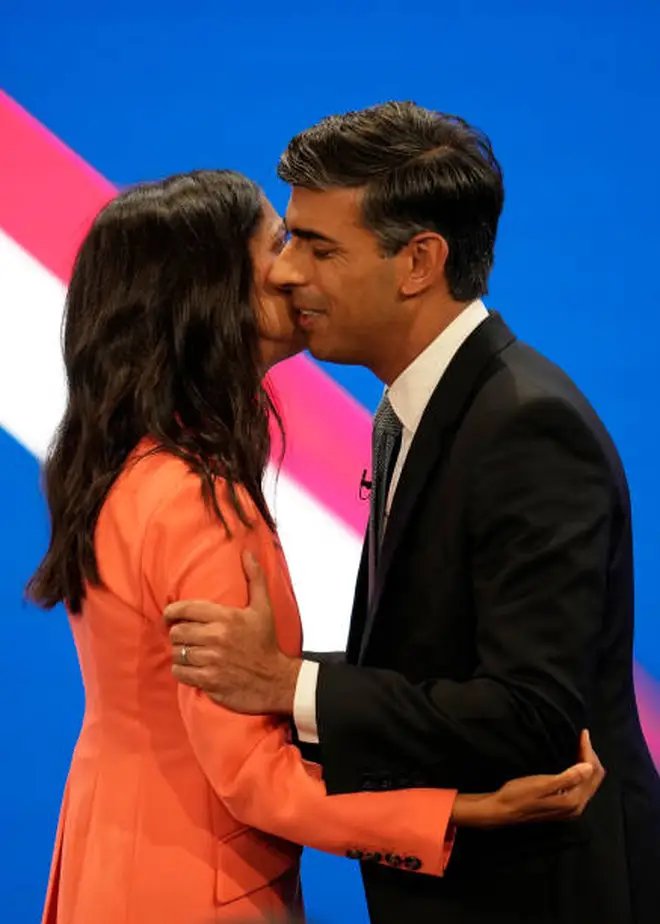 How many children do Rishi Sunak and Akshata Murthy have?
The couple have two daughters, Krishna and Anoushka.
The family home is in Sunak's North Yorkshire constituency. Not much is known of his daughters as he keeps them out of the public eye and off social media.
Who are Akshata Murthy's parents?
Her dad is billionaire N.R. Narayana Murthy who is co-founder of Infosys, an IT company. He started Infosys in 1981 and was the CEO from 1981 to 2002 as well as the chairman from 2002 to 2011.
In 2011, Mr Murty stepped down from the board, though still holds the title of chairman emeritus after his retirement.Time magazine described him as the "father of the Indian IT sector" thanks to his contribution to outsourcing.
Her mum is Sudha Muryy, nee Kulkarni, an Indian engineering teacher, author and social worker. She is the chairperson of the Infosys Foundation.Sudha began her professional career in computer science and engineering.
She is best known for her social work and her contribution to literature in Kannada and English and had written a number of novels.
Sudha is the daughter of surgeon Dr R. H. Kulkarni and his wife Vimala Kulkarni.
She is also a huge film buff and has a collection of some 500 DVDs.The couple have two children Akshata and Rohan.