Andrew Marr: Is Sunak's anti-social behaviour blitz just a legislative thump against the young?
28 March 2023, 18:07 | Updated: 28 March 2023, 19:16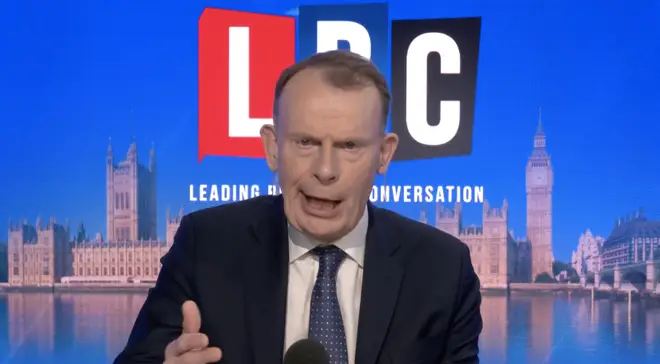 Andrew Marr has said young people "have every reason to feel excluded and miffed", as they face a forbidding housing market, work prospects eroded by technology, and more rights for landlords to kick out tenants under Government anti-social behaviour plans.
Speaking on LBC's Tonight with Andrew Marr, the presenter said with young people in the UK already under so much strain, people could be forgiven for seeing the clampdown as a legislative attack on them on behalf of the older generation.
He said: "Now don't get me wrong, broadly speaking I don't like graffiti, though I acknowledge that some of it is very bright and rather beautiful.
"Broadly speaking I think the so-called laughing gas canisters you see everywhere from beaches to parks are a litter blight – though I don't really see this latest way of getting Teenage Kicks as a terrible moral threat to the country.
"And yes, I acknowledge that there are socially disruptive tenants, as there always have been, making far too much noise and causing misery to people around them.
Read more: Revolt of the resident 'freedom fighters' as hated LTN planters are torched - and driver clashes with eco-activists
Read more: Man accused of killing Olivia Pratt-Korbel is 'one of the most hated people in the country' but not guilty, jury told
"It's just that if you bundle up all the initiatives over the past week, on anti-social behaviour, punitive public punishments and more rights for landlords to kick out tenants you could be forgiven for seeing all it as a determined legislative thump on behalf of older people against the more unruly young.
"Once more with feeling… don't get me wrong. I can't stand young people, with their good looks and their energy and their optimism and body art - yuck.
Watch Tonight with Andrew Marr exclusively on Global Player every Monday to Thursday from 6pm to 7pm
"But it does seem to me that since the modern economy is locking them out of the housing market, jacking up rents, eroding through technology their chances of good and enjoyable work - just hang around for a while young people and artificial intelligence will have stripped away all the decent jobs – younger voters have every reason to feel excluded and miffed.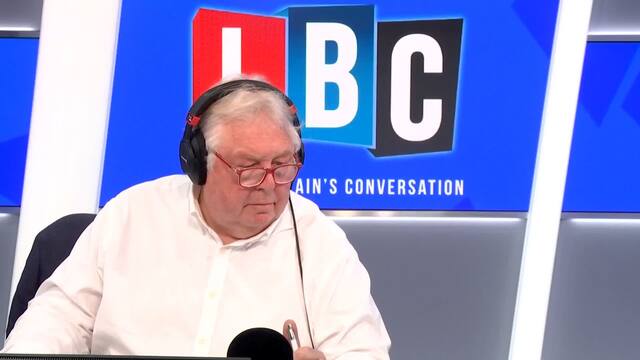 James O'Brien dissects Sunak's antisocial behaviour crackdown
"According to Barclays Bank, more than 80 percent of household wealth in Britain is now held by the over 45s. So isn't it a little bit odd that though we hear a great deal about the pension triple-lock and the case for Capital Gains Tax and all the other things the older and richer like, there's really no sign of a widespread, 'oi what about us', movement by younger voters.
You can also listen to the podcast Tonight with Andrew Marr only on Global Player.
"The last time it happened, really, was the Jeremy Corbyn movement in the Labour Party corralled by Momentum; and indeed today we heard that Mr Corbyn has been banned from standing as a Labour candidate at the next election in his Islington North seat.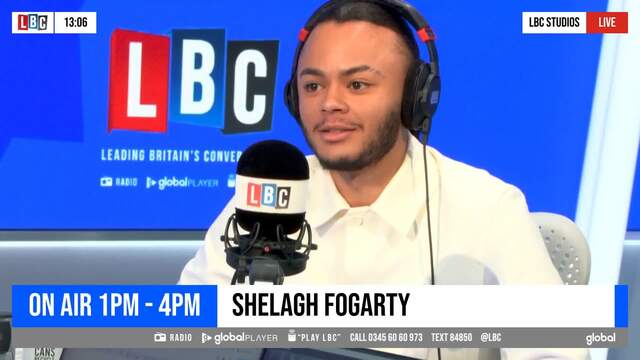 Social Housing Campaigner says the govt's eviction plan looks like 'an attempt to claw back voters'
"Leftist or Corbynite MPs were too nervous to come on tonight to defend their onetime hero. So let's swerve round that and do something frankly more interesting - let's talk about the reality on the streets for some of the most disenfranchised young people, preyed on by gangs and under constant threat of violence."