Denmark stops use of AstraZeneca jab in its Covid-19 vaccination programme
14 April 2021, 13:39 | Updated: 14 April 2021, 14:24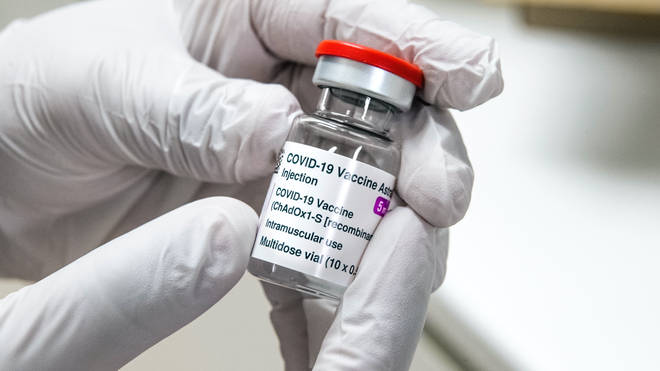 Denmark has become the first country to stop using the AstraZeneca Covid-19 jab entirely in its vaccination programme due to concerns over extremely rare blood clots.
The Danish Health Authority issued the following statement: "The Danish Health Authority has decided to continue the vaccination against COVID-19 without the vaccine from AstraZeneca."
However, health officials said they may re-adopt the use of the AstraZeneca jab at a later date.
READ MORE: Mixed Covid-19 vaccines trial to be expanded to include two further jabs
READ MORE: 'Consistently inactive' people at greater risk of dying from Covid, study finds
A statement from AstraZeneca was not immediately available.
Around 150,000 people have received the AstraZeneca jab in Denmark. The country was the first to postpone use of the jab in March.
Experts and healthcare officials across the world have insisted the vaccine is safe, with blood clots listed as a "very rare" side effect.
The specific type of blood clot, known as cerebral venous sinus thrombosis (CVST), affects the brain and occurs together with low levels of platelets (thrombocytopenia) following vaccination in adults.
The European Medicines Agency (EMA) said last week that most of the blood clot cases had occurred in women under 60 within two weeks of receiving the vaccine, and suggested the issue came from an immune response.
However it added that the overall benefits of the vaccine in preventing Covid-19 "outweigh the risks of side effects".
The World Health Organization also said there is still an overwhelming argument for using the AstraZeneca jab.
In the UK, people aged between 18 and 29 who do not have an underlying health condition are being offered either the Pfizer-BioNTech jab or the Moderna vaccine over AstraZeneca's wherever possible.
The UK medicines regulator stressed it was acting on an "abundance of caution", with the risk of a blood clot "extremely small".
Other countries, including France and Germany, are not offering the AstraZeneca jab to people up to the age of 60.