Sunak hails 'really good news' as energy bills to fall by £150 in relief for families hoping to avoid another expensive winter
25 August 2023, 07:10 | Updated: 25 August 2023, 11:38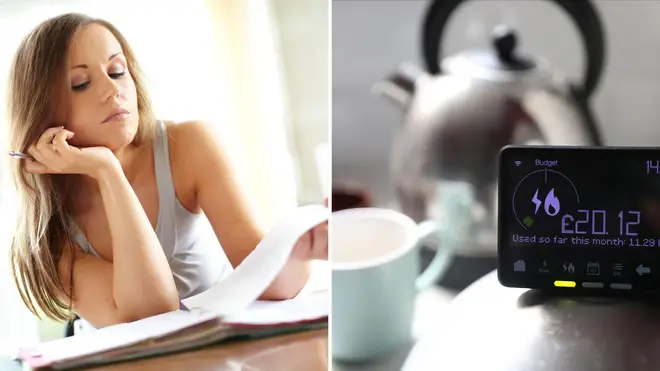 The average household bills are to come down to £1,923 this autumn, energy regulator Ofgem has confirmed.
It means the average household's energy bill will fall below £2,000 a year for the first time since April 2022, meaning the average charge will drop by £151 a year.
The current price cap of £2,074 a year is set to drop to £1,923 for the average households in England, Wales and Scotland.
Rishi Sunak said: "Actually today is really good news for families up and down the country with a reduction in the energy price cap that's going to reduce, on average, a typical family's energy bill by about £150, easing the burden on the cost of living.
"And we took decisive action after Putin's illegal war to help families by imposing a windfall tax on energy companies, using that money to provide about £1,500 of support to a typical household, but I know things are still tough and that's why we are working night and day to bring down inflation, so that the money in people's pockets can go further."
The price cap sets a limit on how much suppliers can charge for each unit of gas and electricity used but not the total bill - it is currently set every three months.
It will come into effect from 1 October and apply until December - the cap is expected to rise again in January.
In a statement the regulator said: "The change will bring the average dual-fuel energy bill below £2,000 a year for the first time since April 2022, saving households an average of £151 on the previous quarter.
"From 1 October - 31 December, the cap will be set at an annual level of £1,923 for a dual fuel household paying by direct debit based on the current typical domestic consumption values (TDCV) rate."
The reduction has largely been attributed to "further falls" in wholesale energy prices.
Read more: Sunak warns asylum system under 'unsustainable pressure' as taxpayer bill doubles in a year to nearly £4 billion
Read more: Brits to see 'the benefit in their bank accounts' as inflation begins to come down, says Rishi Sunak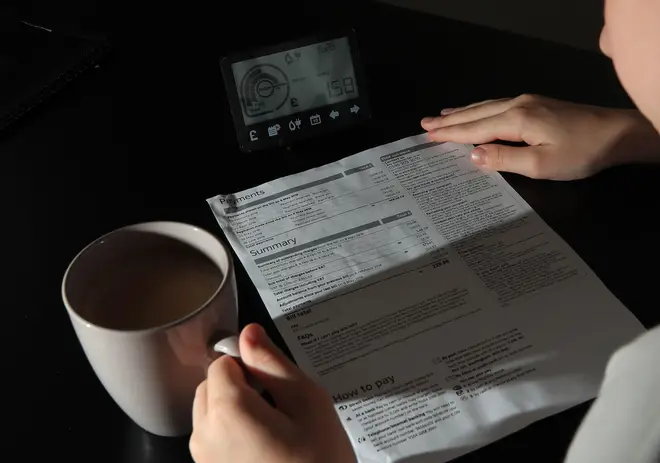 Despite the new price cap, thinktank The Resolution Foundation warned millions could still pay more thanks to increases in standing order charges and the withdrawal of government energy schemes.
Jonathan Brearley, Ofgem's chief executive said: "It is welcome news that the price cap continues to fall, however, we know people are struggling with the wider cost of living challenges and I can't offer any certainty that things will ease this winter."
Energy Security Secretary Grant Shapps described October's fall as "encouraging".
He added: "It's encouraging families will see their energy bills continue to fall from October, down £580 on average since their peak – another milestone as we deliver on our promise to halve inflation.
"We acted swiftly when prices soared because of Putin's abhorrent attack on Ukraine, spending billions and covering around half a typical household's bill.
"And we are successfully driving Putin out of global energy markets so he can never again hold us to ransom, and we are boosting our energy independence to deliver cheaper, cleaner and more secure energy to British homes."
Labour shadow energy secretary Ed Miliband, however, slammed the new figure, as he said: "These figures demonstrate the scandalous Tory cost of living crisis is still raging for millions of people. 13 years of failed Tory energy policy has left Britain as the most exposed economy in Western Europe to the effects of Putin's war."
The cap stood at £1,138 in February 2022 before Russia invaded Ukraine.
The average household energy bill was £2,500 per year last winter, as the Government Energy Price Guarantee scheme covered the extra cost of the price cap, which was £4,279 in January.