Girl rushed to hospital after being mauled by pack of dangerous dogs in Manchester
27 March 2023, 05:38 | Updated: 27 March 2023, 05:39
A girl has been taken to hospital after being attacked by a group of four dogs in Manchester.
Three people have been arrested in connection with the incident and four dogs have been seized.
The savage attack took place at about 2.40pm on Sunday in Carrington.
The girl is in hospital in a stable condition.
A spokesperson for Greater Manchester Police said yesterday: "Shortly before 2.40pm today police were called to a report of a child who had suffered injuries caused by dogs at an address on Ackers Lane, Carrington.
"The girl was taken to hospital and is in a stable condition.
"Four dogs were seized by officers and have been taken away by specialist partners.
"Three people have been arrested on suspicion of owning a dangerous dog."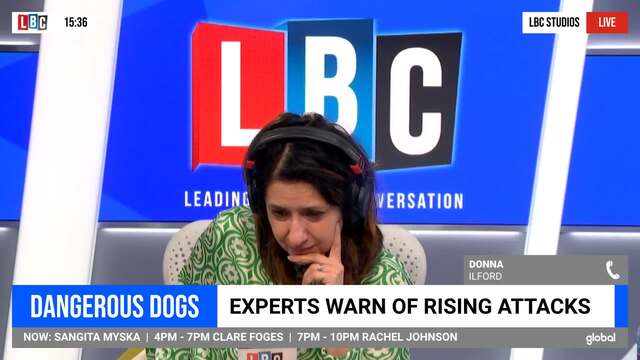 Vet says aggressive dogs are a 'people problem, not a dog problem'
It comes a few days after a dog viciously attacked a police horse in a park in east London, with footage showing it biting on to the horse's legs.
The horse, called Urbane, suffered a number of wounds, which the Met showed as an example of the importance of keeping a dog under control.
Read more: Shocking injuries of police horse savaged by dog in park - as it emerges horse's partner died at Notting Hill Carnival
Read more: Pictured: Girl, 4, killed by family dog in Milton Keynes attack as neighbours describe mother's 'piercing screams'
The attack came mere months after PH Urbane's partner, PH Sandown died policing the Notting Hill Carnival.
The photos showed a number of wounds to its legs, underneath and side, with parts of the horse's hair shaved.
The force said: "We can't stress enough how important it is to keep dogs on a lead if you can't recall them or get them under control.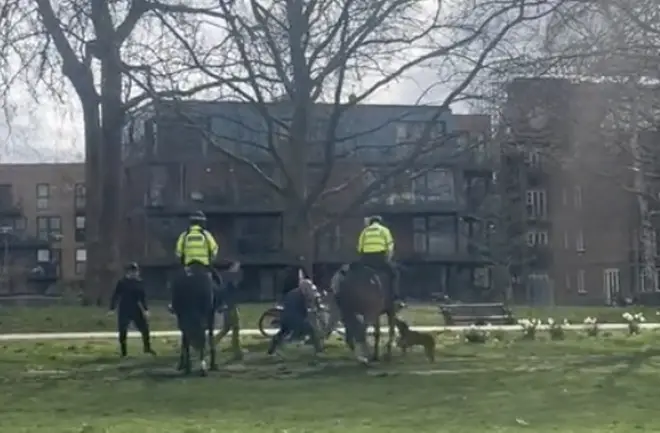 "Huge thanks to members of public who tried to help Urbane."He has been to the vets and is having some well-earned recuperation.
"He will hopefully be back on duty as soon as he has fully recovered but not before."