'Hamas roasted babies in ovens', says Israel emergency services worker who saw aftermath of massacre
2 November 2023, 18:49
Warning: graphic descriptions of violence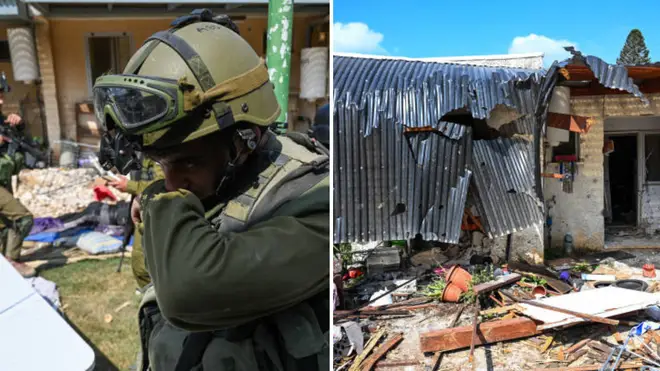 An Israeli emergency services worker has said that Hamas roasted babies alive in ovens during the October 7 massacres.
Asher Moskowitz, who works in the United Hatzalah first responder group, described the scale of the atrocities that Hamas committed as they raided towns in southern Israel.
Some 1,400 people were killed in the Hamas attacks on Israel. More than 9,000 people have been killed in Gaza after weeks of intense bombing and an Israeli invasion, according to Hamas.
Mr Moskowitz said he saw the remains of a baby that had been burned in an oven in the kibbutz of Kfar Aza.
It comes after Israel circulated footage to journalists showing some of the atrocities committed by Hamas, including cutting a baby out of a pregnant woman's womb.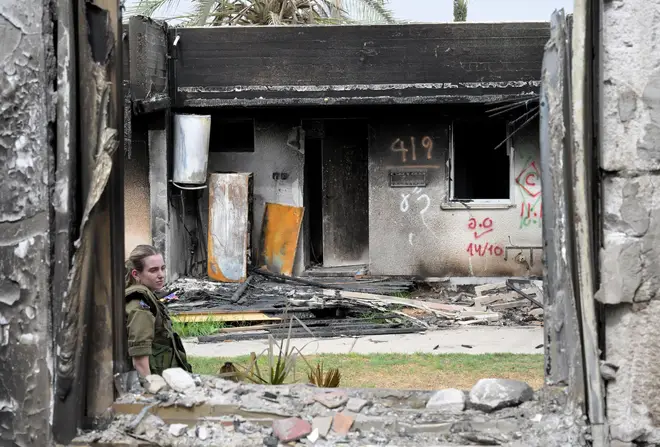 Mr Moskowitz said: "The sights that we saw were horrendous."
He said that he saw a burned and swollen dead baby in a bag. Marks on the body proved it had been pressed against a heating element, he claimed.
"They took the baby and put it in a kitchen oven,"
"The body hardened and, unfortunately, appeared to have also swollen."And really, the heating element of the oven was on the body itself."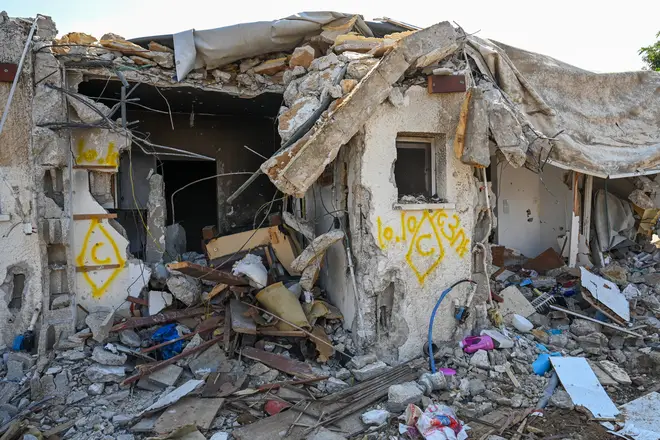 It comes after emergency services worker Eli Beer recounted the horrors he saw.
"The soldiers sliced open the stomach of a pregnant mother, took out the baby, and stabbed the little tiny baby in front of her and then shot her in front of her family," Mr Beer told the Republican Jewish Coalition.
He said that they went on to kill the rest of the family.
Mr Beer also saw a baby in an oven, he claimed.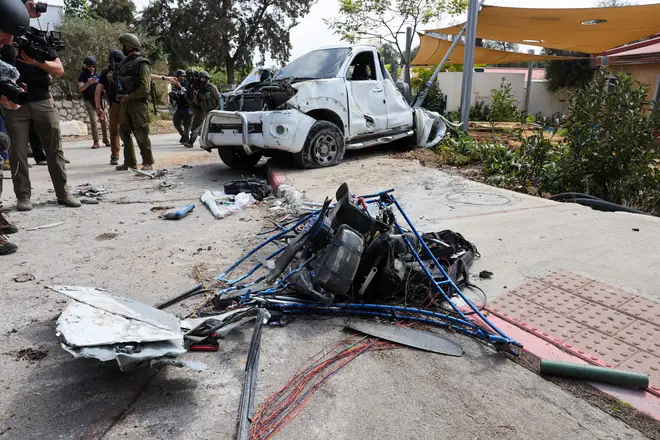 "These b******s put these babies in an oven and put on the oven. We found the kid a few hours later."
Beer added: "These are not regular enemies, these are not regular situations.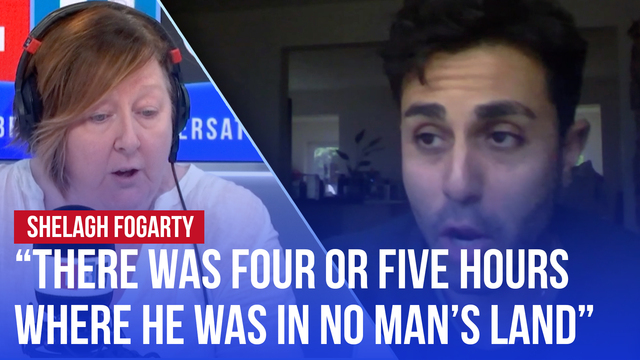 Salim Hammad tells Shelagh Fogarty his dad has escaped Gaza
"I saw little kids who were beheaded. We didn't know which head belonged to which kid."
Israel is attempting to wipe out Hamas with an invasion of Gaza, despite calls for a ceasefire from some observers.
The IDF has reached the outskirts of Gaza City, where it has encountered fierce resistance.