Iran LIVE: UK and US 'moving staff and troops' in Iran and Iraq
6 January 2020, 16:13 | Updated: 6 January 2020, 22:33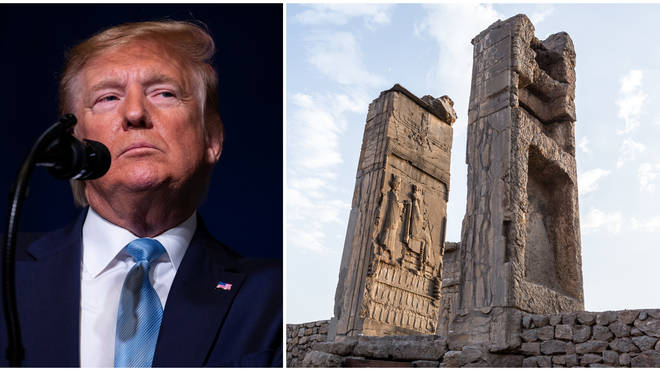 The UK Foreign Office and the US military are moving staff and military in Iraq and Iran amid rising tensions in the Middle East.
A leaked letter from a US military commander said troops were preparing to withdraw from Iraq "out of respect for the nation's sovereignty."
But General Mark Milley, chairman of the Joint Chiefs of Staff, told reporters the draft letter was a "poorly written" honest mistake that should never have got out.
Meanwhile, staff numbers at the UK Foreign Office's embassies in Iraq and Iran have been reduced to a minimum level due to security fears.
The move is considered a precautionary step, rather than evidence of a specific threat.
Earlier today, Boris Johnson released a joint statement with French President Emmanuel Macron and German Chancellor Angela Merkel, calling on all sides to ease tensions in the region.
The daughter of the assassinated Iranian general Qassem Soleimani, who was killed by a US drone strike, warned America that it faces a "dark day" in revenge for his death while speaking at her father's funeral on Monday.
Thousands of mourners took to the streets of the Iranian capital, Tehran, where crowds could be heard chanting, "Death to America!"
FOLLOW OUR LIVE UPDATES HERE ...
Happening Now