Love Island star Arabella Chi dragged from her car and attacked by two men in 'traumatic' ambush
13 November 2023, 16:40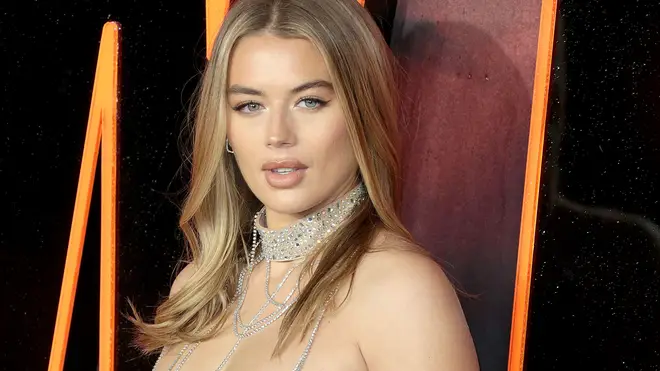 Former Love Island contestant Arabella Chi has been dragged screaming from her car by two men in a devastating roadside attack.
The 32-year-old model - who is dating Manchester City defender Ruben Dias - "feared for her life" as she reportedly told police she was targeted by an organised crime gang.
The men are alleged to have slashed her tires and attacked her as she travelled back from Ibiza with her father Paul on a ferry to Barcelona.
A source told The Sun that the model had her doors unlocked when she was dragged from the vehicle.
"She was absolutely terrified - but she screamed and fought back," the source told the publication.
They added that Ms Chi had no idea what the men wanted when they approached her before raiding her car.
The source claimed the men ran away with her luxury handbag, her purse, and her passports.
Read More: Love Island star Georgia Harrison 'has support of Labour' as she considers becoming MP after revenge porn campaign
Hollywood stars react to agreement to end strike: 'Let's get back to work!'
The model lives between the UK and Spain and often travels back every winter. Due to travelling with her dog, Ms Chi drives back home rather than flying. Her dad joined her for the recent trip.
Her father was the first to notice that the tired had been slashed, the source said, as they drove off the ferry and noticed issues with the back wheels.
They decided Ms Chi would stay in the car with their luggage while her dad would find help and order an Uber.
The men then saw the model was alone after her father left, and approached her and attacked her.
The perpetrators are claimed to have used high-tech devices capable of remotely unlocking vehicles.
She tried to dissuade the men from taking her phone and she screamed for help. The men ran away and Ms Chi phoned her father. He then returned to the car with police.
The model is said to be "shaken" after the "traumatic experience" but is "pleased to be back home".
It comes after a recent spate of attacks in Spain targeting British number plates to take their passports - worth a significant amount of money between criminal groups.
Ms Chi was reported to be recuperating at home, supported by her family, friends, and boyfriend Ruben.