'It makes me cry': Outrage over man's Manchester bomber Halloween costume as he faces police probe
30 October 2023, 05:43 | Updated: 30 October 2023, 05:46
A 40-year-old man's Halloween outfit of the Manchester bomber has sparked outrage as he was left facing a police probe.
David Wootton, 40, put on an Arabic-style headdress and wore a T-shirt with "I love Ariana Grande" drawn in pen.
He also posted an image of a black backpack with the words "Boom TNT" on it, with wires sticking out.
"Bet I get kicked out of the Halloween party," he wrote on Facebook.
Read more: 'We are heartbroken': Matthew Perry's family pay tribute to Friends star after 'tragic' death
His photos caused fury, with one friend saying they were in touch with North Yorkshire Police over it.
Another told him to take it down, but he replied: "Only went and won best costume."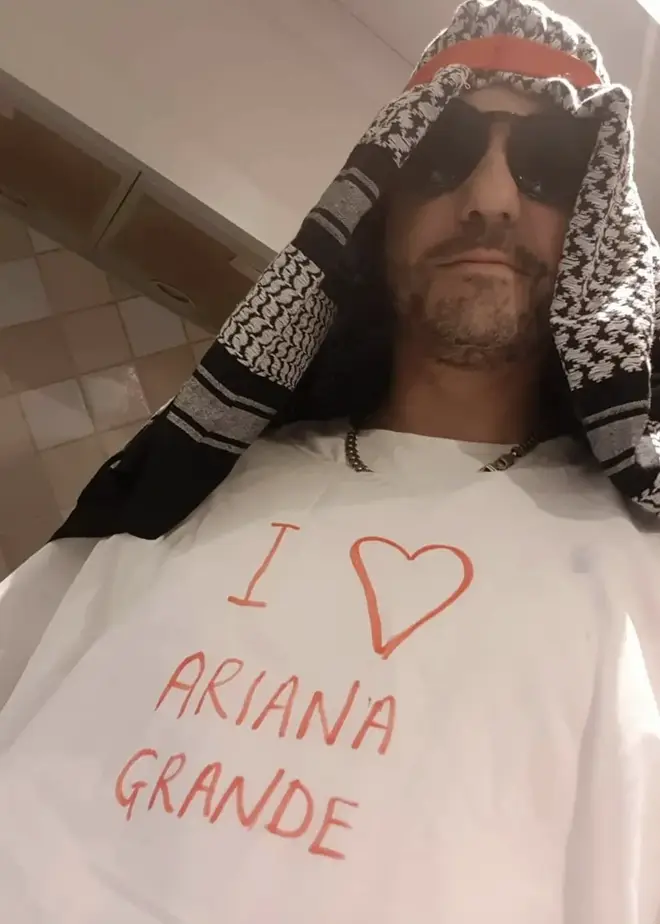 Salman Abedi killed 22 people including children when he set off his bomb at an Ariana Grande concert in Manchester in May 2017.
Several others were injured by the blast - a home made bomb - which he took to the Victoria Exchange Complex, detonating it in the foyer towards the end of the performance.
The killing sparked a major review into Britain's response to the attack and the performance of the security services.
Hashem Abedi, Abedi's brother, was jailed over 22 counts of murder, attempted murder, and plotting to cause an explosion likely to endanger life for his role in the plot.
"It makes me cry to think that someone would think this is remotely funny," one of Wootton's friends later said.
He told The Sun: "It's not offensive. It was an adult fancy dress.
"I didn't mean any harm to anyone and I deeply apologise if I have."