Rishi Sunak says grooming gangs fight 'held back by political correctness' ahead of latest crackdown
2 April 2023, 22:30 | Updated: 3 April 2023, 00:57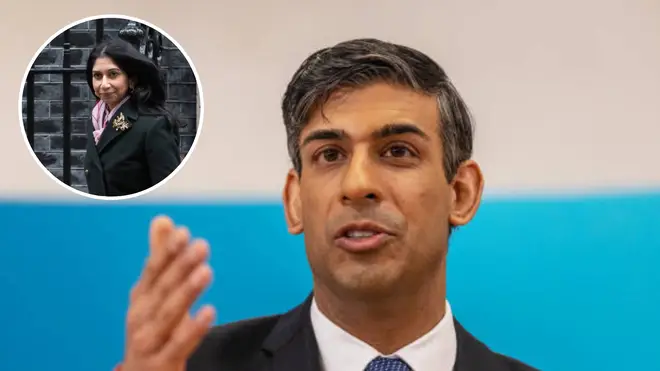 Rishi Sunak is set to launch a grooming gangs taskforce as part of a crackdown that the PM says will see groups targeting children and young women "stamped out".
On Monday, the Prime Minister will unveil new plans which will see the new specialised unit assisting police forces with live child sexual exploitation and grooming probes in a bid to put more perpetrators behind bars.
Led by the police and supported by the National Crime Agency (NCA), the taskforce will be made up of officers with extensive experience of carrying out grooming gang probes.
Under the plans, data analysts will work alongside the taskforce using data and intelligence to identify the types of criminals who carry out these offences, with the aim of helping police forces nationwide catch offenders who might otherwise be missed.
The Government says this will also include police recorded ethnicity data which it says will ensure suspects cannot evade justice due to cultural sensitivities.
Read more: Pro-war Russian military blogger killed and over a dozen injured in explosion at St Petersburg cafe
Read more: British men detained by Taliban regime 'in contact' with families amid UK Government talks
Mr Sunak will launch the taskforce on Monday, and visit Leeds and Greater Manchester to meet survivors, local police partners and members of the new unit.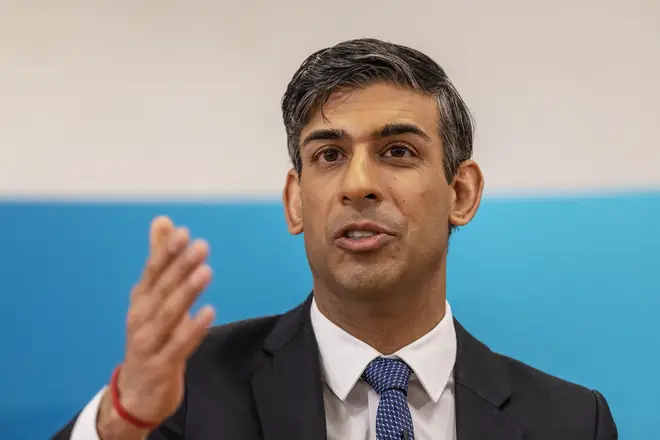 Speaking ahead of the announcement, Prime Minister Rishi Sunak said: "The safety of women and girls is paramount. For too long, political correctness has stopped us from weeding out vile criminals who prey on children and young women.
"We will stop at nothing to stamp out these dangerous gangs."
Mr Sunak has also pledged to ensure that grooming gang members and their ring leaders are given the toughest possible sentences.
Read more: Sunak faces backbench revolt over 'draconian' new law allowing workers to sue bosses over offensive customers
Read more: Body found in search for woman, 38, who vanished after saying she was stepping out for 10 minutes to get air
Legislation will also be introduced to make being the leader of or involved in a such gangs a statutory aggravating factor during sentencing.
Deputy PM and Justice Secretary, Dominic Raab, said: "This builds on the extensive action this Government has already taken to introduce tougher sentencing, and the reforms introduced last week in the Victims and Prisoners Bill to keep the most dangerous offenders behind bars, while making sure victims get the support they need at all times."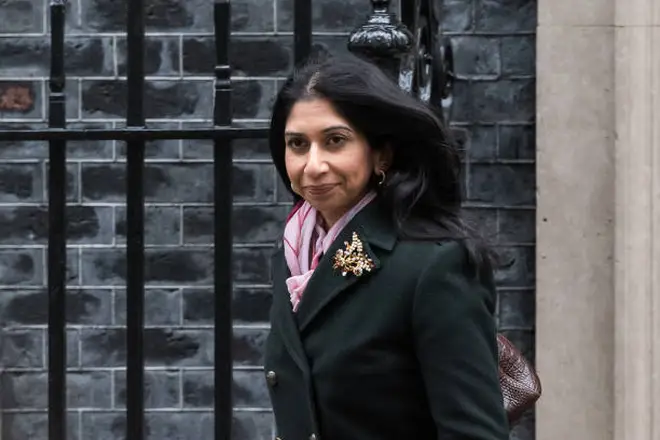 It comes after Home Secretary Suella Braverman committed to introduce mandatory reporting for adults working with children if they suspect or identify that child is being abused, vowing the new legislation would "ensure those who fail to do so face the full force of the law".
Responding to the announcement, Professor Alexis Jay OBE, Chair of the Independent Inquiry into Child Sexual Abuse, and Author, Independent Inquiry into Child Sexual Exploitation in Rotherham, said: "The Prime Minister's statement today places a renewed focus on tackling the sexual abuse and exploitation of children by organised networks.
"I welcome these announcements, some of which reflect the recommendations of the Inquiry's own report on child sexual exploitation in 2022.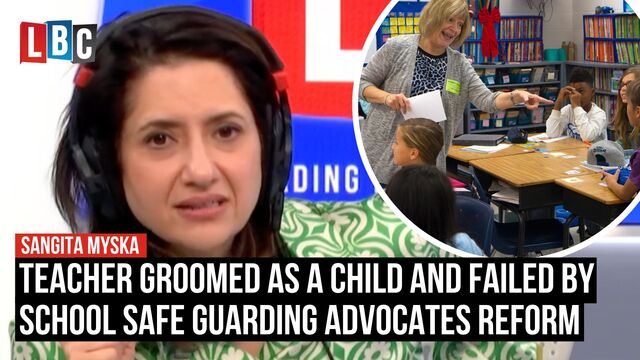 Teacher who was groomed as a child and failed by school safe guarding
"The commitment to Mandatory Reporting is very encouraging, and I look forward to working with the Government to ensure that the full package of the Inquiry's recommendations in its Final Report is taken forward to better protect children from sexual abuse in the future."
In a statement, Ms Braverman said: "The protection of children is a collective effort. Every adult must be supported to call out child sexual abuse without fear.
Read more: Imran Khan says he saw racism in English cricket and is 'not surprised' to hear about Azeem Rafiq's experience
Read more: Officials face being forced to reveal how Prince Harry answered visa drugs question
"And the despicable abusers must be brought to justice. They should not be able to hide. And they must face the full force of the law for their crimes.
"That's why I'm introducing a mandatory reporting duty and launching a call for evidence. We must address the failures identified by the Inquiry and take on board the views of the thousands of victims and survivors who contributed to its findings."
The Government also says it is bolstering support for the NSPCC's whistleblowing helpline, as well as their public helpline.