Officials face being forced to reveal how Prince Harry answered visa drugs question
2 April 2023, 07:26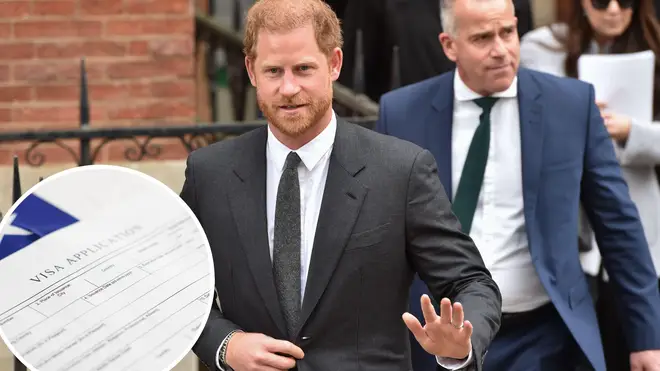 US officials face being forced to reveal how Prince Harry answered a question about his past drug use when he applied for an American visa.
The Duke of Sussex has been open about his past use of drugs including marijuana, cocaine and magic mushrooms since standing down as a full time royal.
But it has led to questions about how he managed to get a visa if he told authorities in the US he took them. Strict rules often mean a person with a history of drug use cannot get into the country, but Harry has moved to the US with Meghan Markle and lives in California.
Visa applicants have to complete a form in which they are asked a yes or no question: "Are you or have you ever been a drug abuser or addict?"
Read more: Prince Harry and Meghan Markle worked just one hour a week for Archewell
Now, conservative US think tank the Heritage Foundation has filed a 127-page freedom of information request to find out how Harry answered it.
A lawyer at the think tank, Samuel Dewey, told the Mail on Sunday: "It is in the public interest to know how Prince Harry answered the drug question.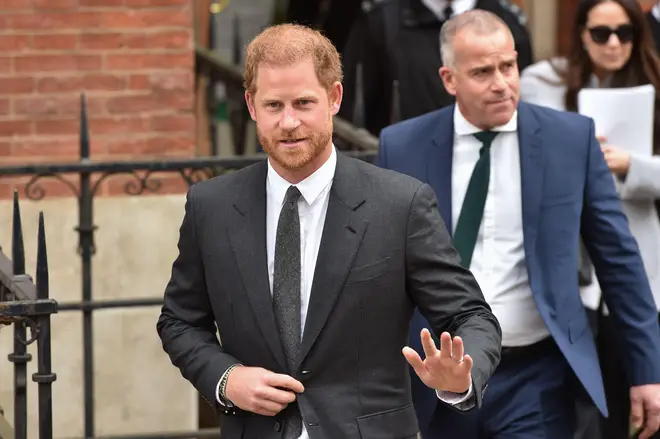 "If he has been honest and open about his drug use, and there is no reason to believe he has not been, it could well be that he ticked the 'yes' box, in which case he would need a waiver to be granted a visa to be admitted into the States.
"That means he would have had to be interviewed in person and someone would have had to grant him a waiver. We are simply asking who granted that waiver."
He said admitting taking drugs does not automatically guarantee a ban from the US, with waivers handed out on a case-by-case basis.
Read more: Prince Harry says royals 'without a doubt' withheld information over phone hacking
Some reports suggests Harry might have been given an "O" visa, which is usually given to people considered to have extraordinary ability.
He added: "There is no suggestion Prince Harry did anything wrong and, if he was granted a waiver, he may not be aware of any political strings that may have been pulled, if indeed they were.
"But there is a danger he could become an unwitting pawn in an issue which has become a political hot potato."
Previously, British celebrities like Nigella Lawson have been banned but later allowed in after being interviewed at the US embassy in London, while Amy Winehouse was barred twice.
Prince Harry opened up in his memoir about his past use of various substances, including how he first took cocaine at the age of 17, and how marijuana and mushrooms helped him through past trauma.
The Sussexes' Archewell group has not commented on the visa enquiries.