Prince Harry and Meghan Markle worked just one hour a week for Archewell
31 March 2023, 15:36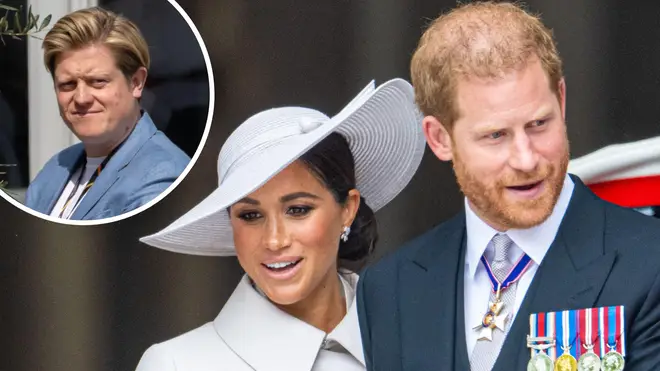 Prince Harry and Meghan Markle work just one hour a week for Archewell, a new tax filing has shown.
Harry and Meghan revealed their working hours as part of the tax returns for their Archewell non-profit - which is similar to one week's full-time work.
They worked 52 hours each during 2021 but got more than £10 million in backing for the organisation.
The couple have said their charity is their priority after having stepped back as working royals in 2020 and moved to the US.
One hour per week is the standard amount that non-profits disclose for board participation, according to Archewell.
Read more: Prince Harry says royals 'without a doubt' withheld information over phone hacking
Read more: Meghan Markle wins case against her half-sister over comments about her being an 'only child'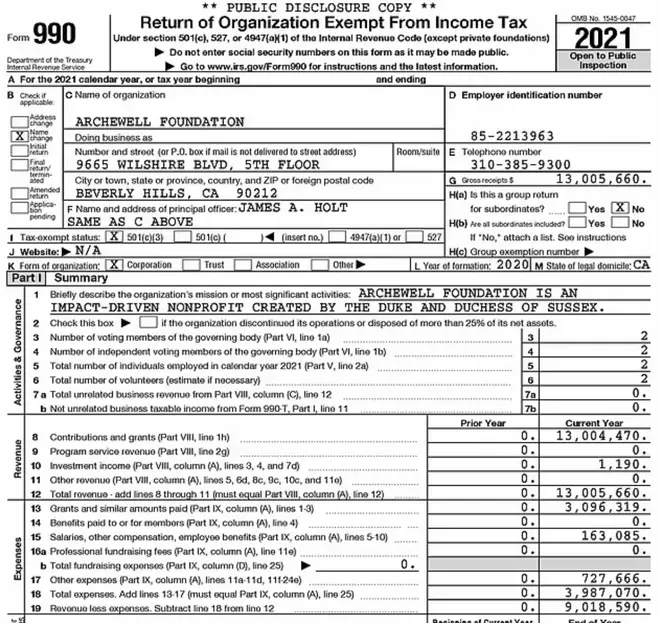 Archewell made around £3,700 in public donations and gave out approximately £2 million in grants.
The highest recipient of funds in 2021 was the World Central Kitchen, which got just under £250,000 to "develop four community relief" centre'.
Others to benefit included Shelter Ministries of Dallas which received £72,645 to repair a women's shelter following storm damage.
The NAACP got just over £100,000 to fund its Archewell Foundation Digital Civil Rights Award.
Most of its money - £8 million - came from an unidentified wealthy backer. A further £2 million was donated by another backer.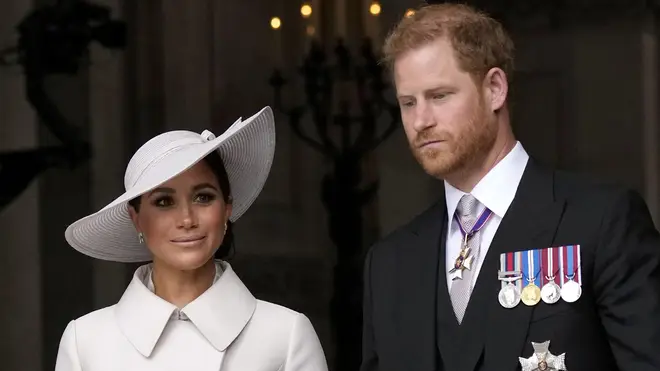 The Sussexes are not paid for their work as part of the charity but the organisation's CEO, James Holt, made around £48,337 a year as well as benefits. Meanwhile, £172,000 was spent on legal fees.
Three previous employees - the Treasury secretary, President Secretary and Treasurer - all left during 2021 but they also only worked an hour a week.
Archewell is "an impact-driven nonprofit" intended to "uplift and unite communities, both local and global, online and offline".
They aim to "build meaningful initiatives, and drive long-term change" with a focus on creating a better world online, restoring trust in information and uplifting communities.