Meghan Markle wins case against her half-sister over comments about her being an 'only child'
31 March 2023, 10:29 | Updated: 31 March 2023, 10:50
Meghan Markle has emerged triumphant in the case against her half-sister, who filed a defamation lawsuit against her last year.
Samantha Markle, 58, sued the Duchess last year for comments she made about being an 'only child' in an interview with Oprah Winfrey two years ago.
The case, which was held in Florida, was dismissed yesterday after US District Judge Charlene Edwards Honeywell ruled there was no evidence to indicate that Meghan's comment were anything more than opinion and were "not capable of being proved false".
In the 2021 interview, the Duchess told talk-show host Ms Winfrey she grew up without siblings, a statement which her half-sister said led to 'humiliation, shame and hatred on a worldwide scale'.
Read more: Gwyneth Paltrow whispers 'I wish you well' to man she beat in high-profile court case over skiing collision
Read more: Donald Trump 'to appear in court on Tuesday' facing '30 charges' over hush money payment to porn star Stormy Daniels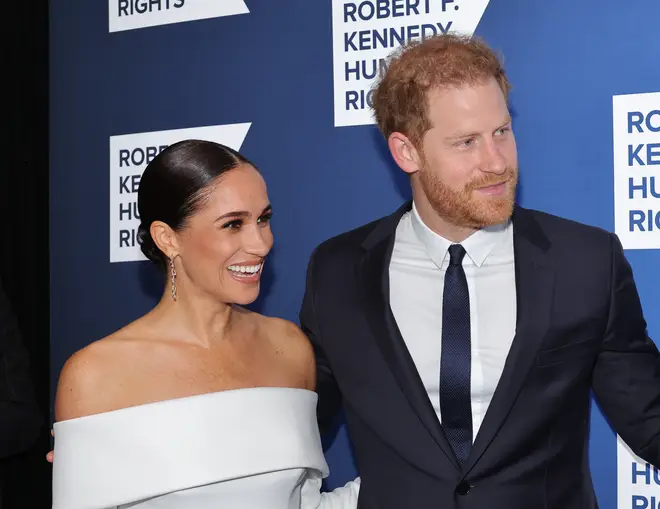 She also said comments that had been made in the book Finding Freedom, a biography written about the Duke and Duchess, were defamatory.
However, the Judge also ruled on this account that as the book was not written by Ms Markle, she was not liable for its contents.
The 58-year-old sought £60,000 in damages when she filed the lawsuit, as she claimed her sister's actions had caused her embarrassment and humiliation.
In the concluding order, Judge Charlene Edwards wrote of the interview: "As a reasonable listener would understand it, Defendant merely expresses an opinion about her childhood and her relationship with her half-siblings.
"Thus, the Court finds that Defendant's statement is not objectively verifiable or subject to empirical proof.... Plaintiff cannot plausibly disprove Defendant's opinion of her own childhood."