Anti-Ulez protests infiltrated by 'conspiracy theorists and Nazis', Sadiq Khan says
30 March 2023, 00:17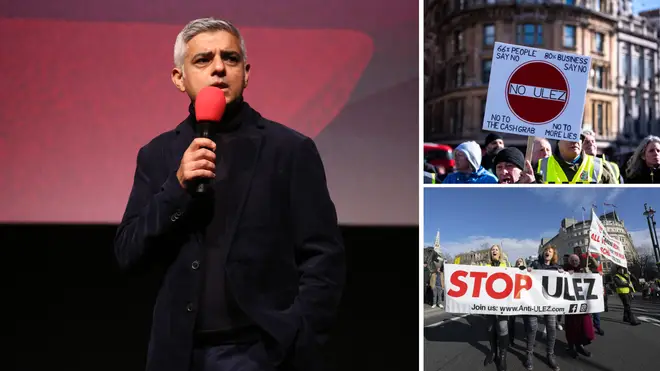 Sadiq Khan has doubled down on his belief that some anti-Ulez protestors are conspiracy theorists and anti-vaxxers, while calling some of them Nazis.
Mr Khan sparked a furious backlash earlier in March after claiming some opponents to the Ulez expansion have joined hands with "Covid and vaccine deniers".
Speaking at a People's Question Time event earlier this month, Mr Khan said some people with "legitimate objections" to the Ulez expansion have been "joining hands" with those from people from "far-right groups".
He has since doubled down on these claims, saying protests from "decent Tories" have been infiltrated by those with extreme views on the far-right.
When asked about his original comments, Mr Khan added 'Nazis' to the list of groups he claims have joined hands with anti-Ulez protestors.
"I'm quite clear, outside Ealing Town Hall, there were people holding up swastika banners," Mr Khan told The Telegraph.
"My worries are they are latching on to decent Tories, to decent people, who oppose the Ulez expansion."
Read More: Sadiq Khan sparks fury as he decries 'Far Right' and 'Covid denier' element among Ulez protesters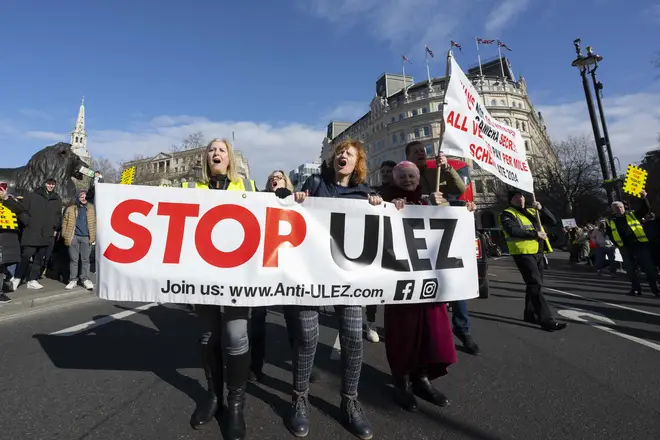 Mr Khan added: "You need to understand that their opposition has been latched on to by anti-vaxxers, by Covid deniers, conspiracy theorists and Nazis."
At the People's Question Time event on March 2, Mr Khan said: "Let's be frank, let's call a spade a spade. Some of those outside are part of the far-right. Some are Covid deniers. Some are vaccine-deniers. And some are Tories."
Mr Khan's comments sparked anger in the crowd, with members of the public shouting back to the Mayor: "We are not the far-right - normal people are not the far-right."
Conservative Assembly Member Peter Fortune, also at the event, criticised Mr Khan's comments, saying: "You heard it didn't you? If you disagree with the Mayor, he's going to paint you as far-right."
A spokesperson for the Mayor of London said there were some dangerous people in attendance at the event, including someone holding a poster of Mr Khan alongside a swastika.
Read More: Five councils launch legal challenge to dispute Sadiq Khan's ULEZ expansion
Read More: London ULEZ zone expands to cover ENTIRE capital from next year, Sadiq Khan announces
Mr Khan went on to say he will seek to address people's "legitimate concerns" and "make sure we carry on listening to make the ULEZ a success".
Mr Khan announced in November that from August 29 this year, the ULEZ zone will cover the whole of London.
His comments come after the London boroughs of Bexley, Bromley, Harrow and Hillingdon, and Surrey County Council launched a judicial review into the Mayor and TfL's decision.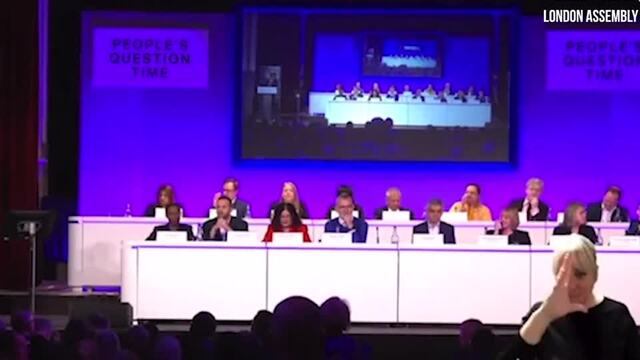 Sadiq Khan blasts ULEZ critics in London Assembly meeting
The coalition of councils said it is challenging the decision on five grounds, including a perceived "lack of consultation" on the plans and a failure to carry out a cost-benefit analysis of the expansion.
They also claim the Mayor of London and TfL have failed to comply with "relevant statutory requirements" and have not considered compliance rates in outer London, which they deem an "unlawful failure".
The proposed scrappage scheme was also not consulted upon, the councils added.
Read More: 'Another unwelcome hit on working people': Four senior London Labour MPs slam Sadiq Khan's ULEZ expansion plans
Mr Khan previously said extending the ultra-low emission zone to cover the whole of the city was "one of the toughest decisions I've taken".
But he has insisted air pollution is making Londoners "sick from cradle to the grave", with illnesses such as cancer, lung disease, dementia and asthma, and said he wants to remain "on the right side of history" by expanding ULEZ.
Meanwhile, four leading London Labour MPs are calling on Sadiq Khan to backtrack on his plans to extend the ULEZ zone.
Labour MPs Seema Malhotra, Jon Cruddas, Siobhain McDonagh and Abena Oppong-Asare told LBC in February they have significant concerns regarding the scheme's expansion.
Speaking to LBC News, Labour's Abena Oppong-Asare said: "My concern is we don't want to be in a situation where people are going to be worse off."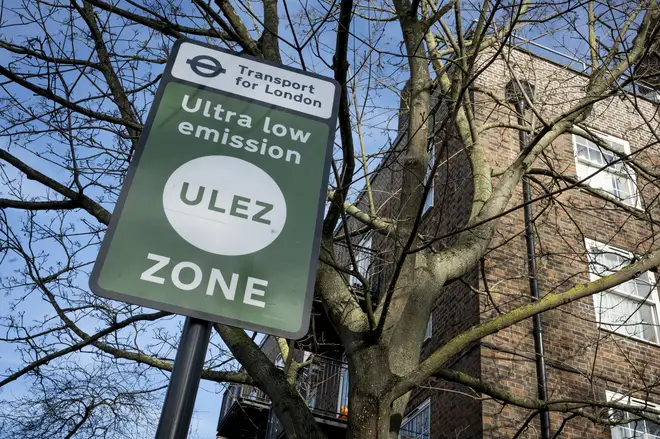 Meanwhile, the Shadow Exchequer Secretary told LBC News she has raised her concerns with Mr Khan.
Seema Malhotra, currently Labour's Shadow Business and Consumers Minister, told LBC: "Whilst I share the goal of reducing pollution and increasing air quality, I am very concerned about the economic impact the current roll-out plans will have on residents and small businesses."
The Labour MP for Feltham and Heston in the west of the capital, said the plans will have a "disproportionate effect on lower income families and the self-employed who use their vehicle for work".
Caller confronts Sadiq Khan over ULEZ
TfL estimates that on an average day about 160,000 cars and 42,000 vans that use London's roads would be liable for the £12.50 ULEZ fee.
The expansion will force tens of thousands of those drivers in more polluting vehicles to switch to vehicles that comply with the minimum emissions standards or to dump their cars altogether.
City Hall says the expansion will mean five million Londoners will breathe cleaner air.Whether or not a vehicle is liable for the charge depends on how much nitrogen dioxide it emits.
For diesel cars and vans to avoid the charge they must generally have been registered from 2016, while most petrol models registered from 2006 are exempt.
Drivers can check the status of their vehicle by entering its registration number on TfL's website.