Senior police chief says politics won't stop police doing their job on Palestine protests, as he defends independence
10 November 2023, 00:01 | Updated: 10 November 2023, 11:02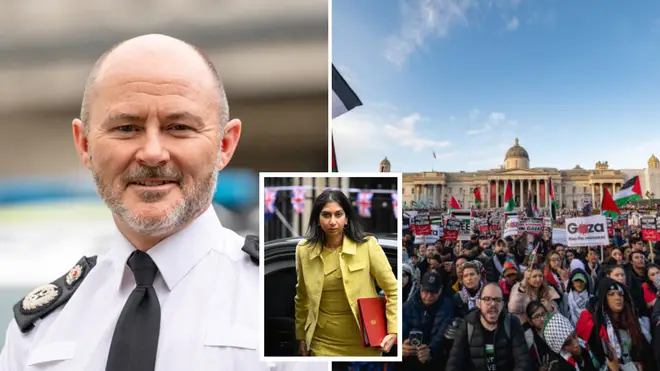 Political interference won't stop police from making their own decisions on protest, according to one of the country's most senior officers.
Gavin Stephens, the chair of the National Police Chiefs' Council (NPCC), said forces would always fall back on the law and not be influenced by the views of politicians.
A march by pro-Palestinian groups is being allowed to go ahead on Armistice Day, despite calls from the Home Secretary for it to be banned and claims of police 'playing favourites'.
Mr Stephens said: "The issues we're dealing with are divisive, but our job is to keep the King's peace. The decisions we take are not easy ones, but we do so impartially, without fear or favour and in line with the law.
"We the need the space to make the operational decisions in an independent manner and that is set out very clearly in the Policing Protocol Order which was refreshed earlier this year.
Read more: Calls grow for Suella Braverman to be fired over police bias comments, despite backing from Rishi Sunak
Read more: Israel to begin four-hour 'humanitarian pauses' in Gaza but 'no chance' of ceasefire, Biden says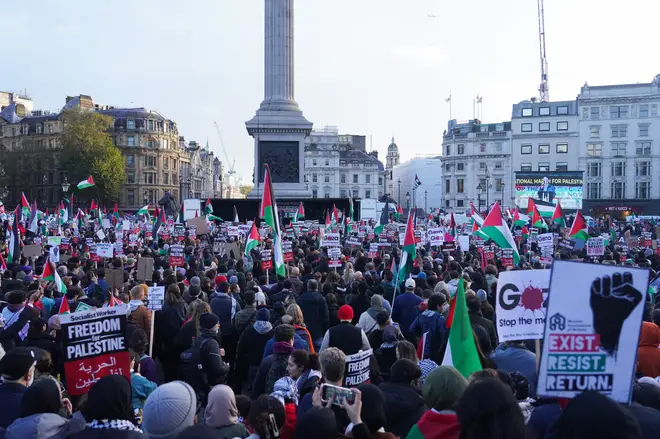 "We don't have a professional view on political commentary that's made - that's the point of independence. It's important we don't take those factors into account, and we do things by the law and based on our intelligence."
Home Secretary Suella Braverman has come under intense pressure for the language she has used when discussing pro-Palestinian demonstrations, branding them "hate marches" which are "an assertion of primacy by certain groups, of the kind we are more used to seeing in Northern Ireland".
The Prime Minister's spokesperson admitted on Thursday that her article in The Times wasn't approved by Downing Street but insisted Rishi Sunak maintained full confidence in Ms Braverman.
Mr Stephens told reporters that language is important when dealing with such sensitive topics.
He said: "In everything we do – policing plans, community engagement activity or the conversations we have with local community groups – all of that should be directed towards keeping people safe and how we choose to describe that activity in the public arena can set the context for what we're having to police.
"We do our absolute best in policing to reduce tensions in times of division and I see that as a civic responsibility."
Meanwhile Sir Mark Rowley, the Metropolitan Police Commissioner, has made clear that it will use "all of the powers available" to them to make sure that remembrance events this weekend can go ahead without disruption by demonstrations.
Every police force in the UK is sending officers to support the Met with around 1,000 extra officers being deployed to the capital over the weekend.
Since October 7, 57 people have been arrested for public order offences during protests in London, according to Scotland Yard.
The NPCC says demonstrations outside of London have largely been peaceful with just eight arrests made across 67 separate protests between November 2 and 5.
On Wednesday, the Prime Minister said he understood why this weekend's march was being allowed, declaring that "we will remain true to our principles".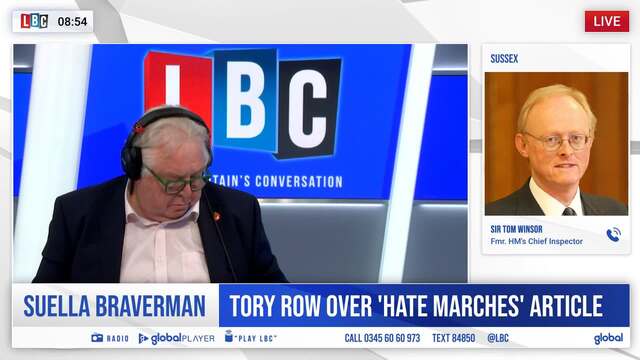 Former police watchdog slams Braverman over protest policing comments
In a statement after meeting with Sir Mark Rowley, the Met's chief, Rishi Sunak said: "The test of our freedom is whether our commitment to it can survive the discomfort and frustration of those who seek to use it, even if we disagree with them."
He went on, though, to share his concern about disorder.
"There remains the risk of those who seek to divide society using this weekend as a platform to do so."
Scotland Yard has resisted calls from some in government to ban the pro-Palestinian march, claiming the threshold hasn't been met to prevent it happening on security grounds.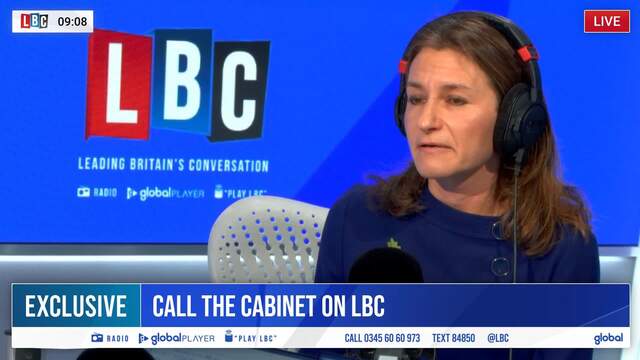 Culture Secretary says Met police should keep protests on Armistice Day under review
Chief Constable Chris Haward, who is leading the national police response to the latest conflict in Gaza, said that even if a request was made to stop it, there would likely still be a large number of people gathering.
"Even if you ban the march, you cannot ban the assembly," he said.
"You will still expect to have 100,000 people showing up and standing in a static position.
"The threshold is extremely high and it's about serious violence, not the words that are chanted."
Mr Haward insisted that counter demonstrations would also be allowed to go ahead "without bias" as long as they're peaceful.