Cyprus 'gang rape' case: Women's rights activist says victims will now be 'too scared to come forward'
7 January 2020, 15:39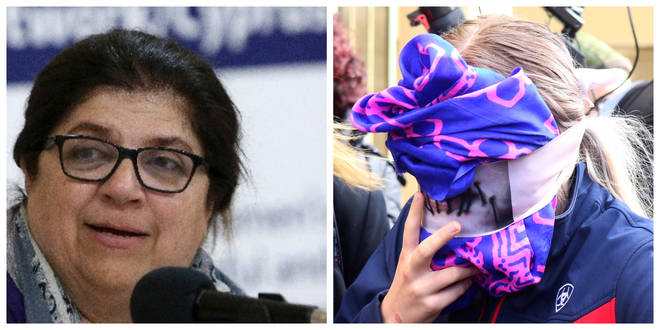 A prominent women's rights activist in Cyprus has said that the "travesty of justice" faced by a British woman convicted of lying over a gang rape ordeal will prevent other rape victims from coming forward.
Magda Zenon, a member of the Executive Board of the Cyprus Women's Lobby, told LBC News: "Simply, this young girl needs to go home.
"These last months since July have been a travesty of justice this girl has been treated exceptionally badly. Violation upon violation, I'm infuriated."
The teenager, who has not been named, was found guilty by a Cypriot court of lying about being gang-raped and sentenced to a four-month suspended jail term on Tuesday.
She has been stuck on the island of Ayia Napa after claiming she was raped by up to 12 Israeli tourists in a hotel room on July 17 and was today set to fly back to the UK.
The dozen young men and boys, aged between 15 and 20, who were arrested over the incident were freed after she signed a retraction statement 10 days later.
Ms Zenon said of the process: "It has shown that there are a lot of failings and whatever happened that night in July, the girl was not treated properly.
"Whatever happened, whether she lied or whether the rape happened, she was treated as if she had committed the worst crime.
"She immediately became the accused, she went from victim to the accused."
Ms Zenon also said that since the girl was convicted, other women have contacted her with similar stories.
She explained: "This week I actually got two messages on Facebook, from local girls, middle class, upstanding, educated girls to tell me that they've been victims of rape.
"They'd been too scared to report it, because they knew that if they had gone to the police, they would not be believed.
"They would be a stigma to the families and that wouldn't they wouldn't get the justice that they deserved.
"It's actually quite scary because we tend to think here that this only happens to other people. And that this is not just a tourist thing. It's not just a migrant thing. This happens locally as well."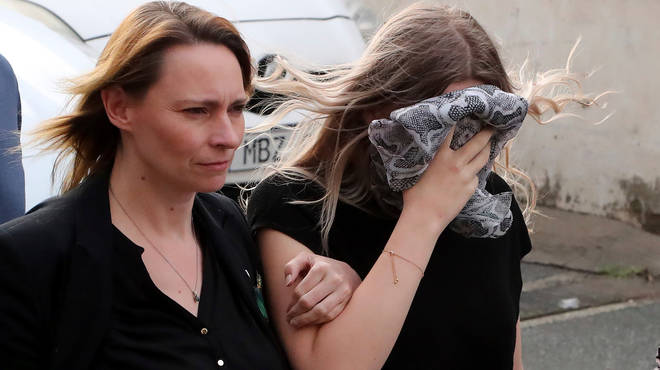 When asked about what this decision means for the future, Ms Zenon said: "This has to go further because what this showed is not only what happens with victims of sexual violence but it shows a system that is flawed and needs correction.
"It needs to become up to date, it needs to remember human rights and it needs to be remember the protection of victims.
She continued: "I think at this stage, we need to be more constructive back with a critical mass that we needed before to pressurise the government to actually implement things that should have been in place long ago."
Speaking directly to the teenager, Ms Zenon said: "My message to her is that she must heal, whatever decision she makes, we are behind her and we believe her.
"It hasn't been an easy six months, I'm just really really glad she's going home to familiar settings to her own bed and to her mum."