Duchess of Sussex promotes female empowerment during university visit
1 October 2019, 16:33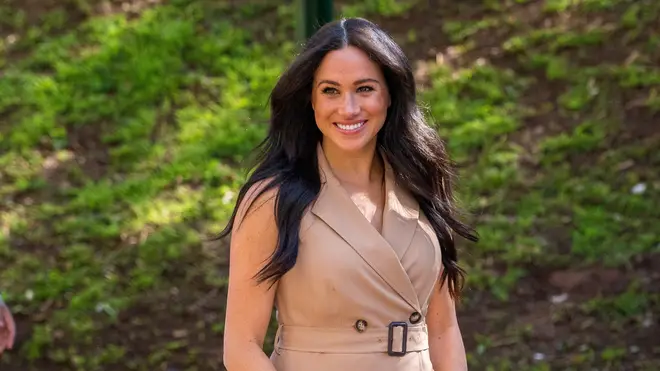 The Duchess of Sussex has visited the University of Johannesburg to promote female empowerment and access to higher education for young women.
Meghan made a solo appearance at a roundtable discussion with the Association of Commonwealth Universities (ACU), of which she is patron, on the penultimate day of the Sussexes' overseas tour.
The Duchess smiled and waved to screaming well-wishers as she arrived.
She was greeted by Susana Glavan, director of the British Council in South Africa, and Professor Tshilidzi Marwala, vice chancellor of the university.
Meghan told academics and students gathered for the discussion: "When a women is empowered it changes absolutely everything in the community."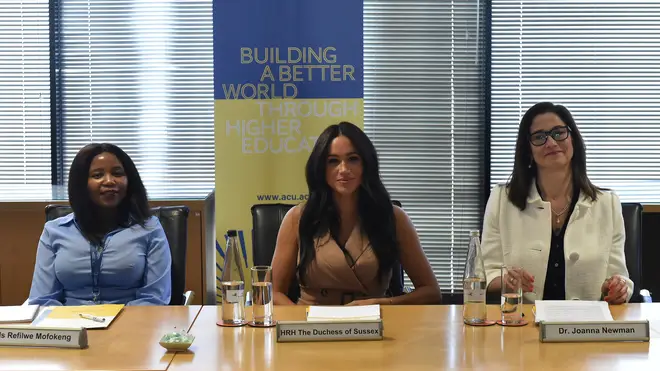 She announced three new Gender Grants for the University of Johannesburg, Stellenbosch University and the University of Western Cape.
"The goal here is to be able to have gender equality, to be able to support women as they are working in research and higher education roles," she said.
"And also to be able to have workshops, convene things that are really helping people understand the importance of gender equality.
"True to what you said, when a women is empowered it changes absolutely everything in the community and starting an educational atmosphere is really a key point of that."
One of the students who gave her a noisy welcome praised the Duchess.
Samukelisiwa Nomusa Shongwe, 19, said: "I think she is a great person. She has done so many things. She has contributed to society, especially to African society.
"She is very interested in playing a positive role by speaking about gender equality and gender abuse."
Meghan added: "If you don't have the support that is necessary that you feel that you can keep taking the next step then you're stunted in growth.
"I went to university. It takes a village, doesn't it, to sort of piece it together for people to be able to finance that.
"Families chipping in, scholarship, financially all those things that were the reason that I was able to attend university.
"But at the same level you need to have that kind of support on the inside for educators to be able to give as much as they can back to those who are in the educational system."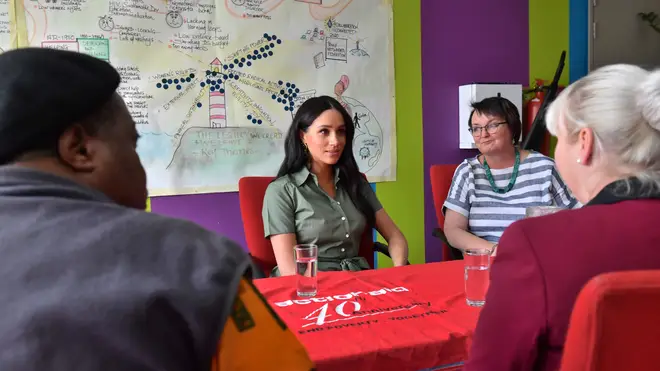 In her second engagement of the day in Johannesburg, Meghan visited Action Aid to take part in a discussion about gender-based violence.
She was met by Nondumiso Nsibande, country director of ActionAid South Africa.
The Duchess is joining a conversation about the nature of violence against women and girls and the work taking place to tackle it.
Meghan spoke about the importance of victims feeling supported when they report gender-based violence.
"That when they tell somebody, that somebody does something right? It's so key...," she said.
She added: "If within your community, everyone's just like that's just what's done, that's just how it is, then you're shamed... even talking about it even though you're the victim."
The Duchess described South Africa as being in a "crisis state" when it comes to gender-based violence.
"It is a crisis state here. The age range... is really staggering," she said.