Faster than Usain Bolt? Indian athlete 'runs 100m sprint in 9.55seconds' behind buffalo
15 February 2020, 15:27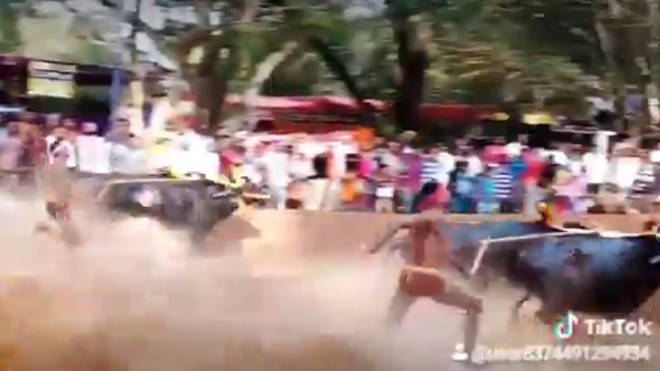 An Indian athlete has reportedly run 100m through ankle deep water faster than Usain Bolt's world record.
Srinivasa Gowda, 28, from Karntaka was taking part in a traditional event where competitors sprint through rice fields while holding two buffaloes.
Mr Gowda recorded a time of 9.55 seconds - faster than the world record time set by Usain Bolt of 9.58 seconds in 2009.
He ran a total of 145m in 13.62 seconds, covering 100m in the 9.55 time.
Mr Gowda has reportedly been called up for national athletic trials after his amazing performance.
Government minister Kiren Rijiu posted a picture of the 28-year-old in action, writing online: 'Yes @PMuralidharRao ji. Officials from SAI have contacted him. His rail ticket is done and he will reach SAI centre on Monday.
'I will ensure top national coaches to conduct his trails properly.
'We are team @narendramodi ji and will do everything to identify sporting talents.'
Another Indian politician posted: "India will rise and shine the Indic way!
"100 meters in just 9.55 sec is an amazing feat. Proper training to Srinivas Gowda will definitely help him to make name for the country. My best wishes."